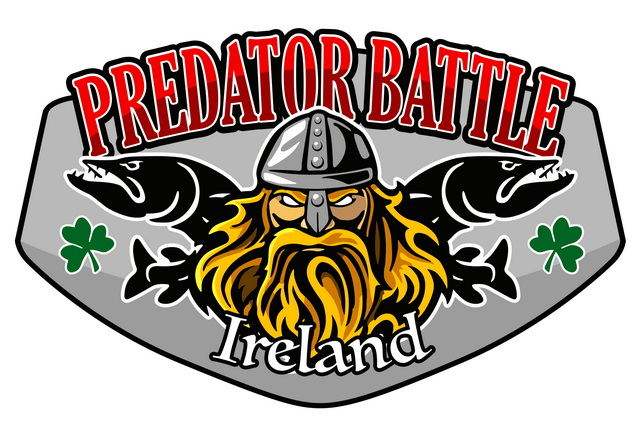 This year we needed a bigger place with all teams, last 2 years we could do only the Sign-In (outside) but very happy that we went back to normal. Thank you so much Kilalloe Hotel & Spa.
After installing the beamer and the decoration of the hall we had an good meal first before participants came in to collect their  measuring boards in the first hour and started the slideshow with rules.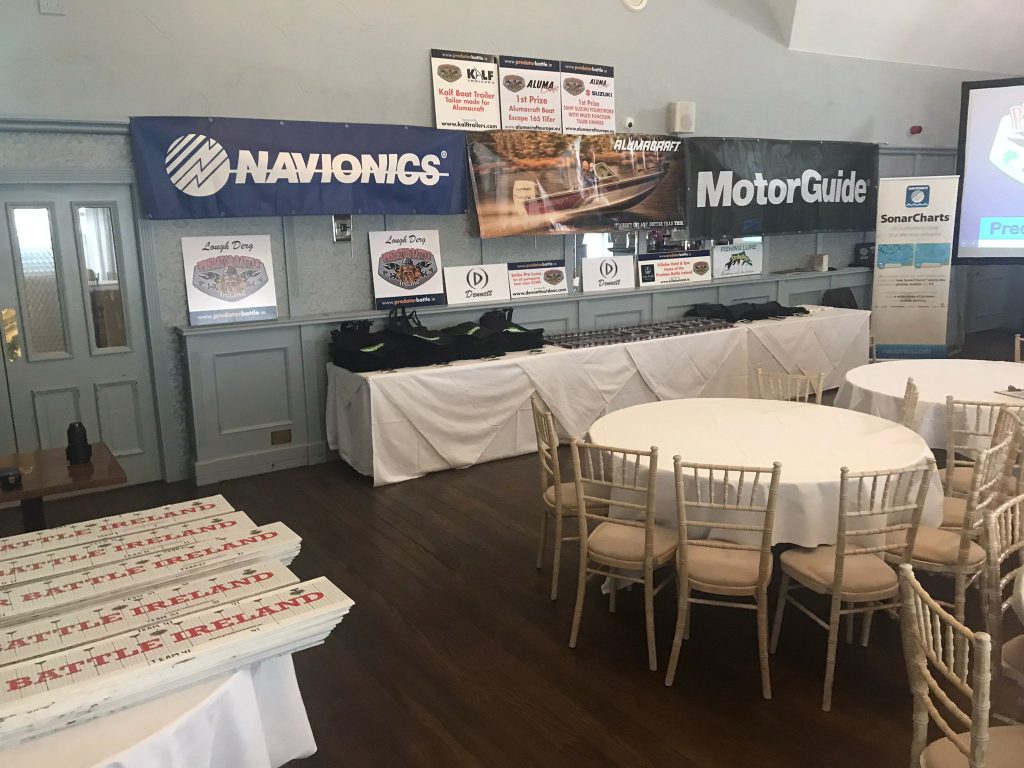 Before and after some on-line shops could sell their own or other products, they had a stand and they did great!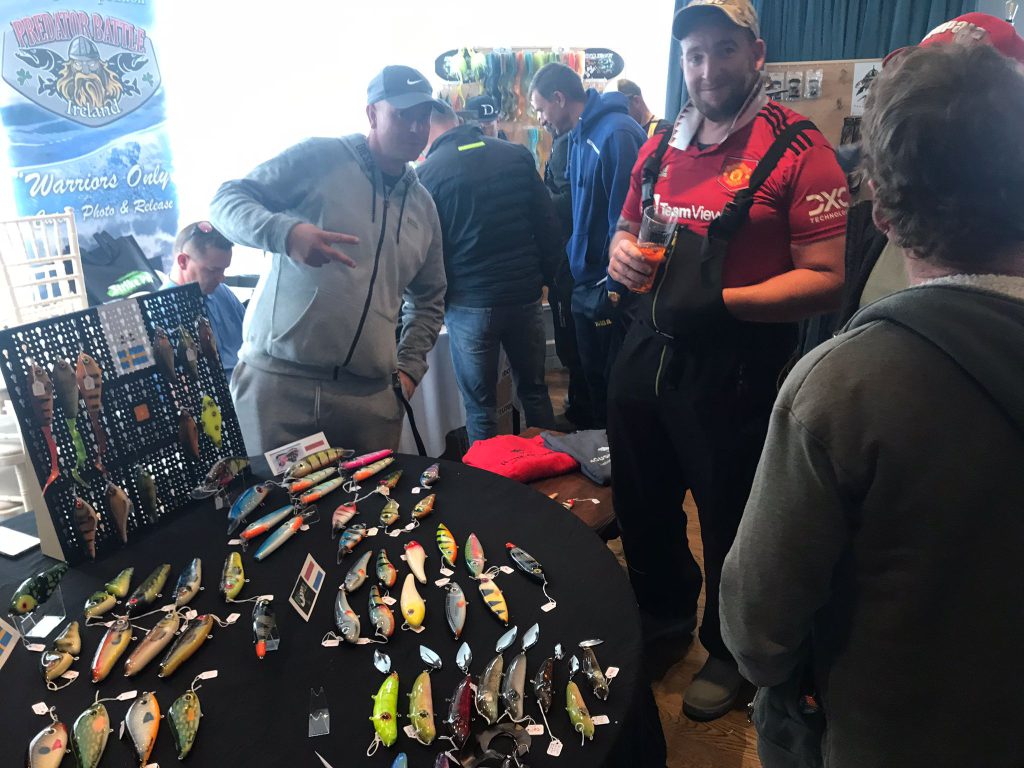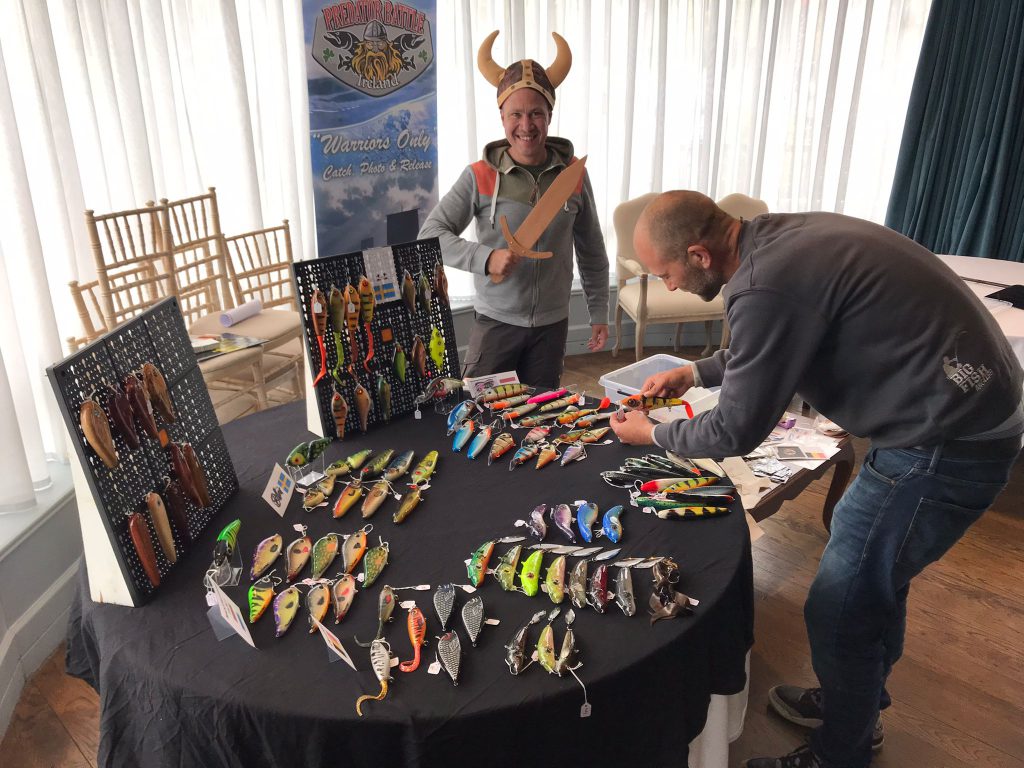 All baits handmade… top quality for sure! L.Corr handmade baits , Mel Handmade baits and House of Lures, better have a look!
And we all had a chance to see some handmade rods from JvS Netherlands 😊Further some free goodies of Navionics UK etc.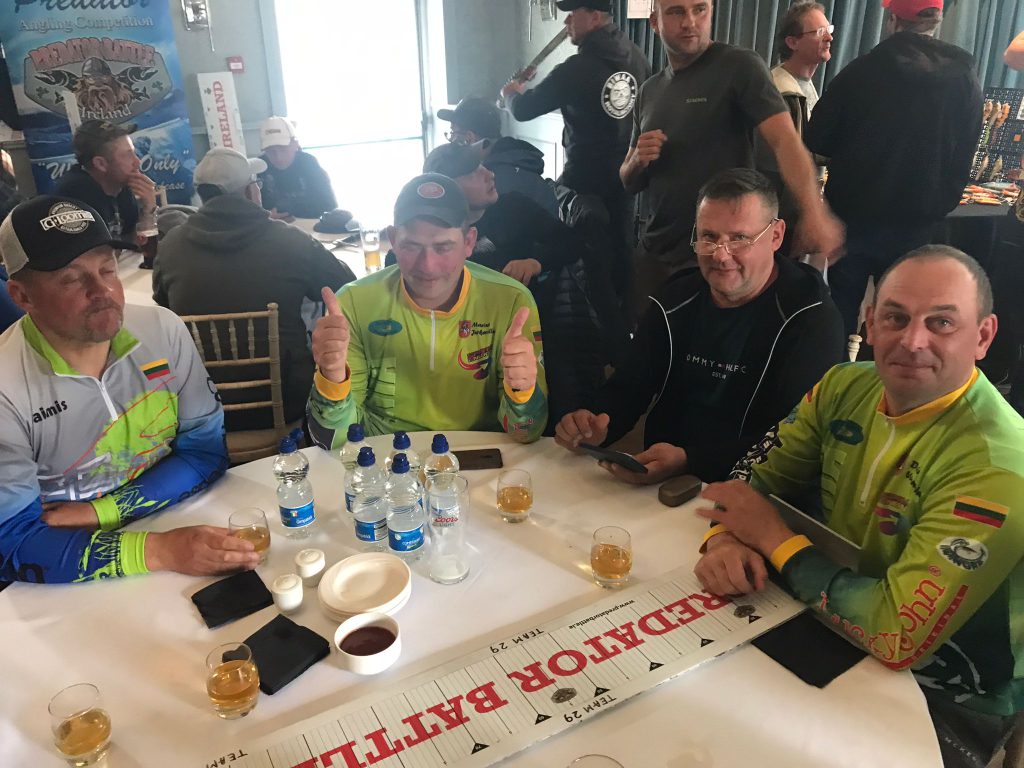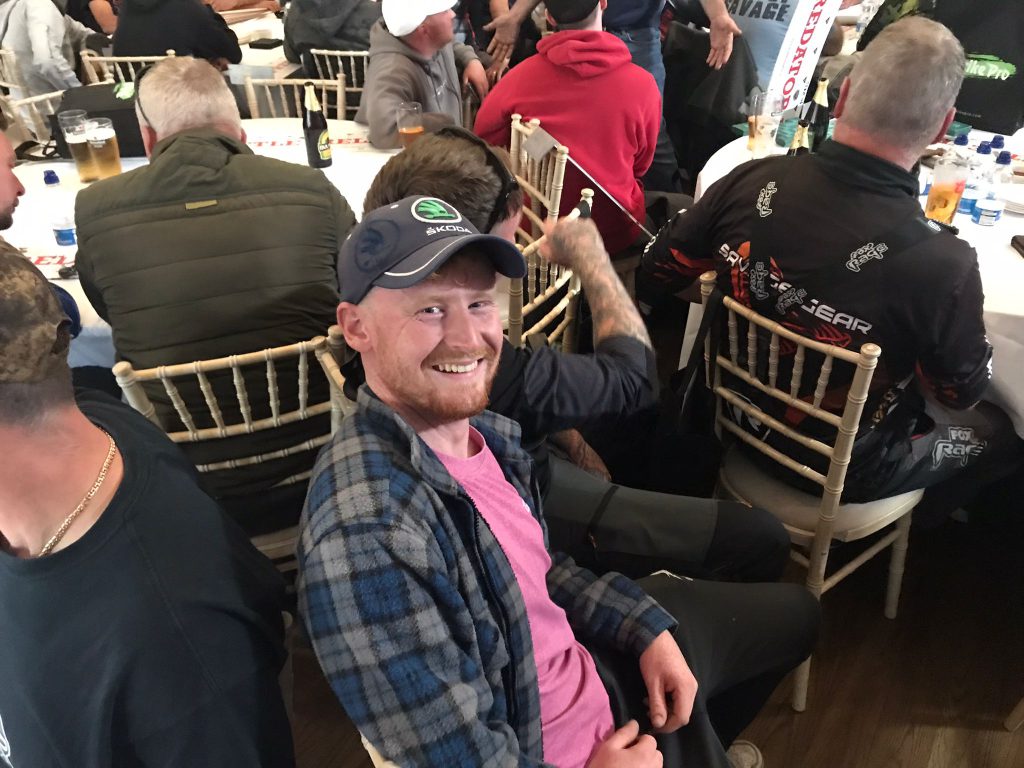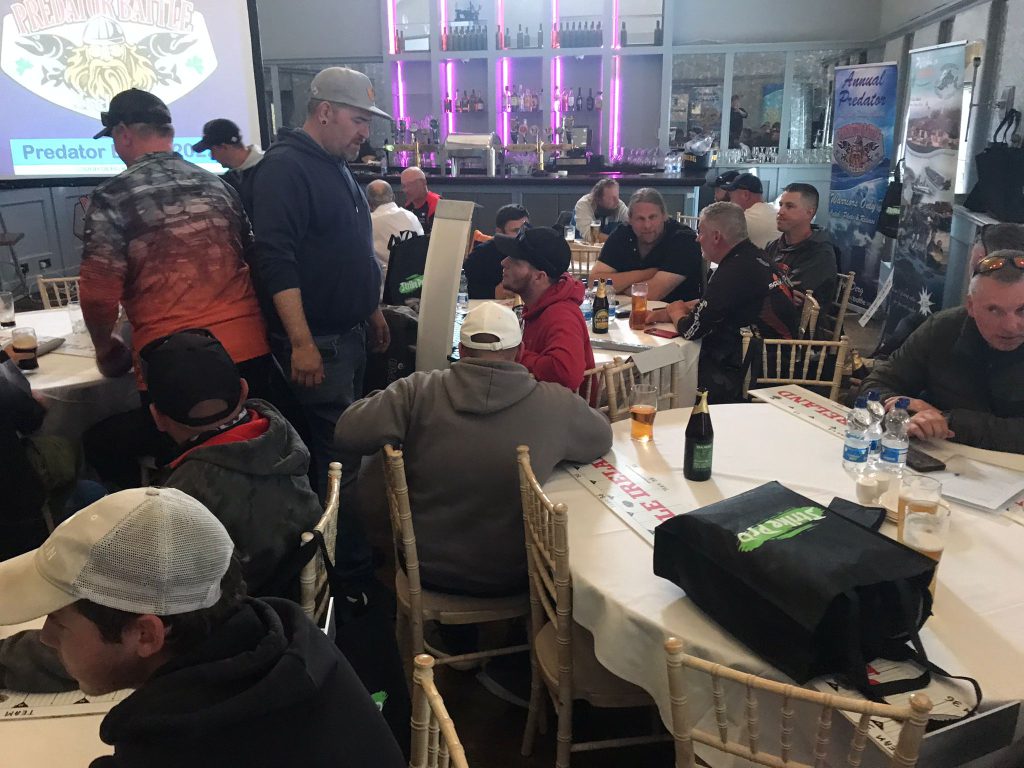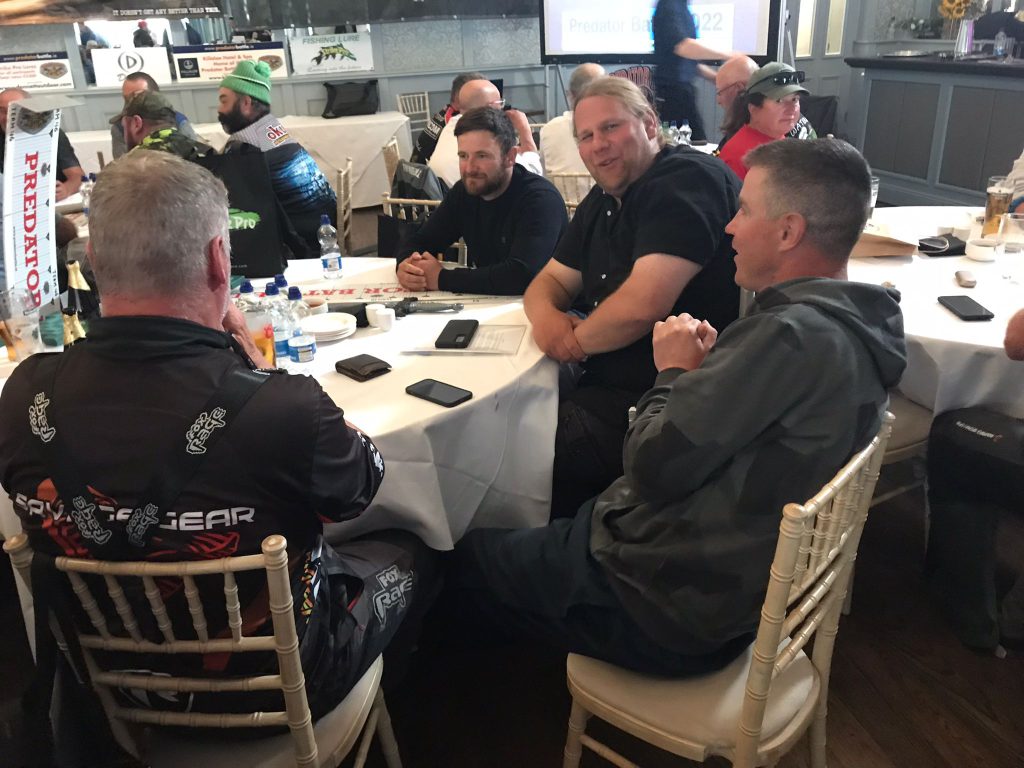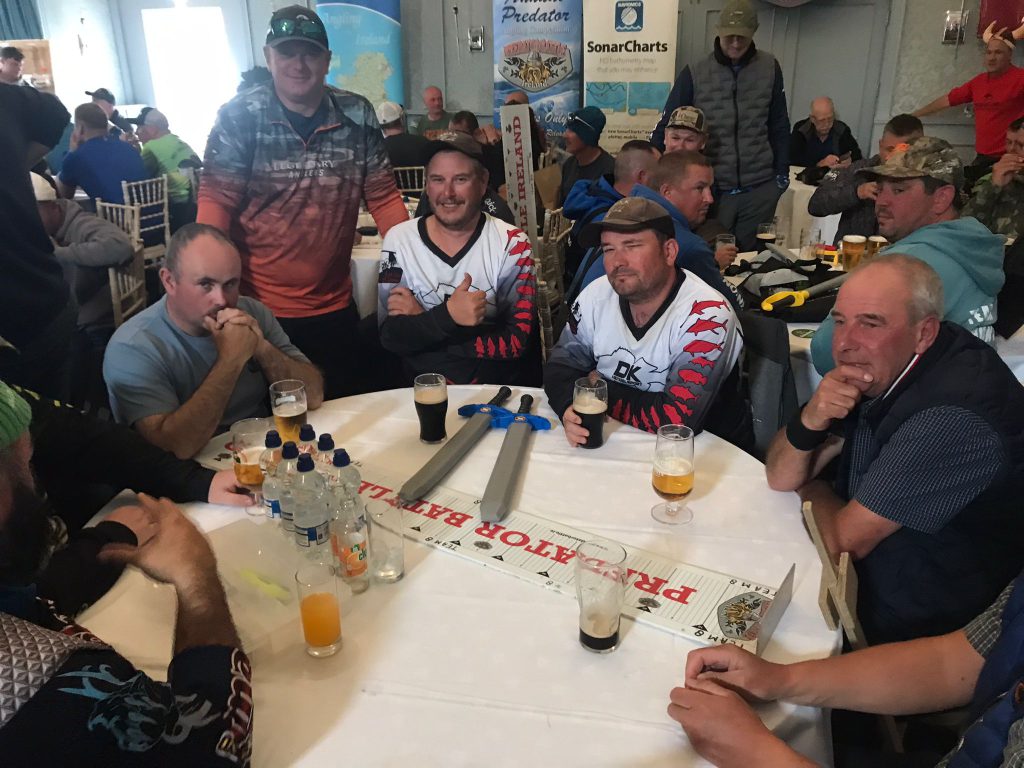 All participants got an Buster Jerk Strikpro jerkbait of Dennett Outdoors wholesale home of many brands.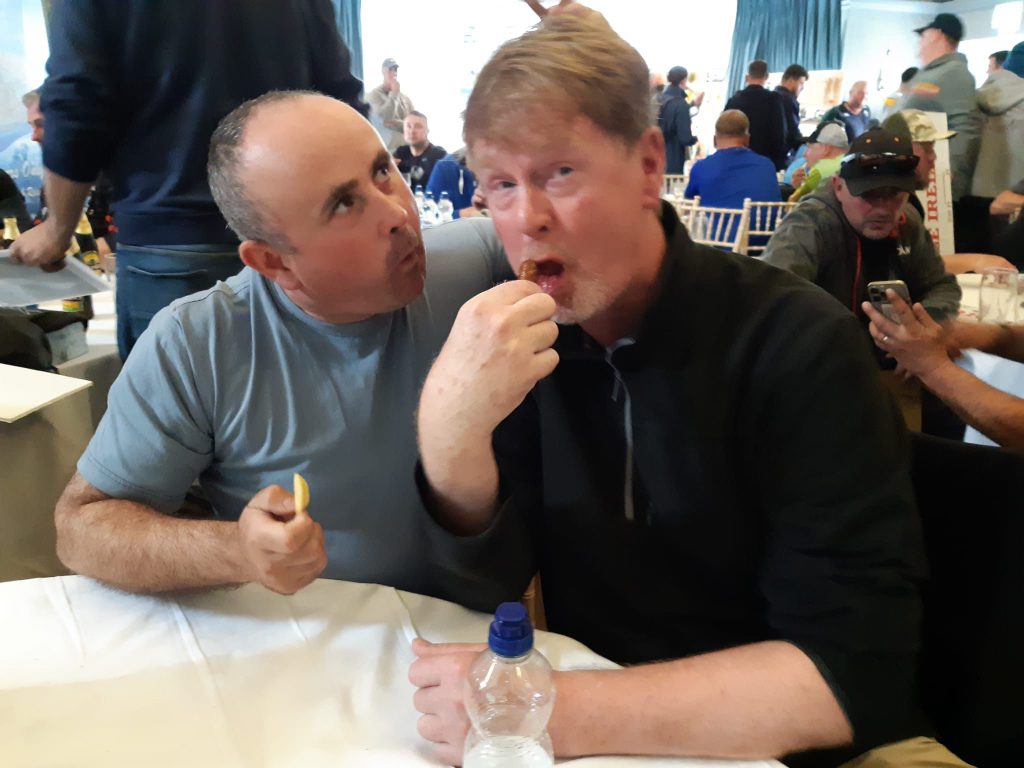 The hall of the hotel was full and we had great fun, fingerfood from the Hotel and the first prize at the entrance!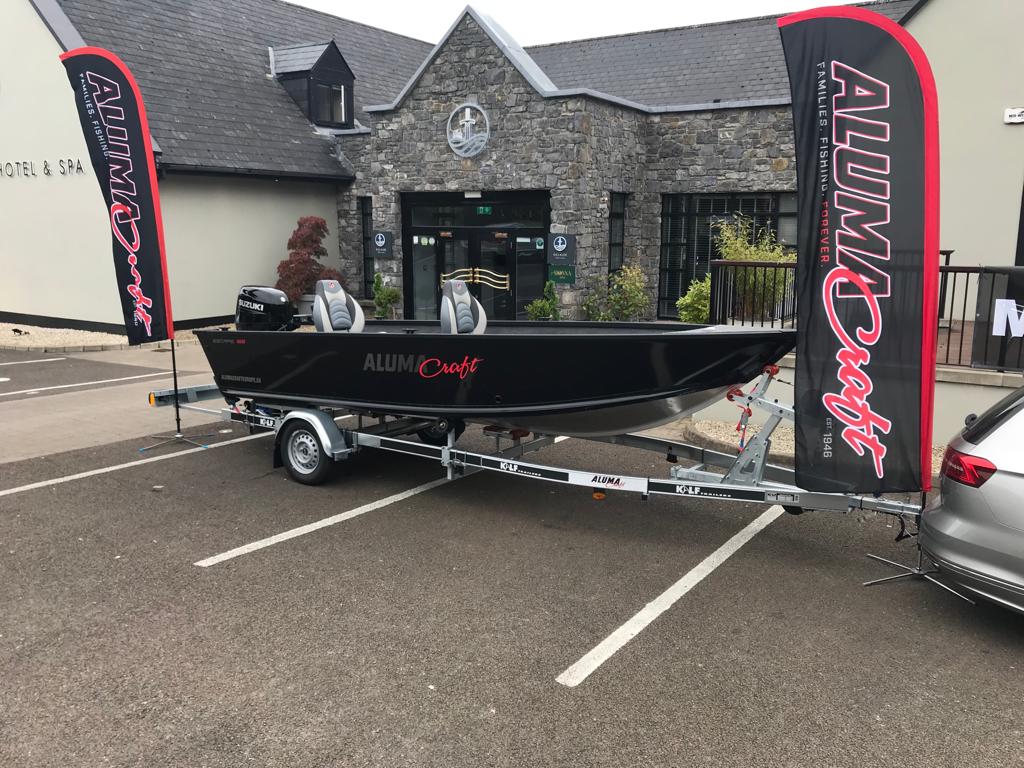 The Alumacraft Escape 165 tiller with the Suzuki 50hp on the Kalf Trailer….a hell of a 1st Prize.
So tomorrow we can finally start the Battle on Lough Derg!  The whole year we had updates with rulers etc.
Even in the groups app we repeated some important rules and as last on the team meeting, so they know rules are rules!
4 pike, 3 perch and 1 trout is the target the coming 3 days. The weather looks very calm those days not really pike weather etc.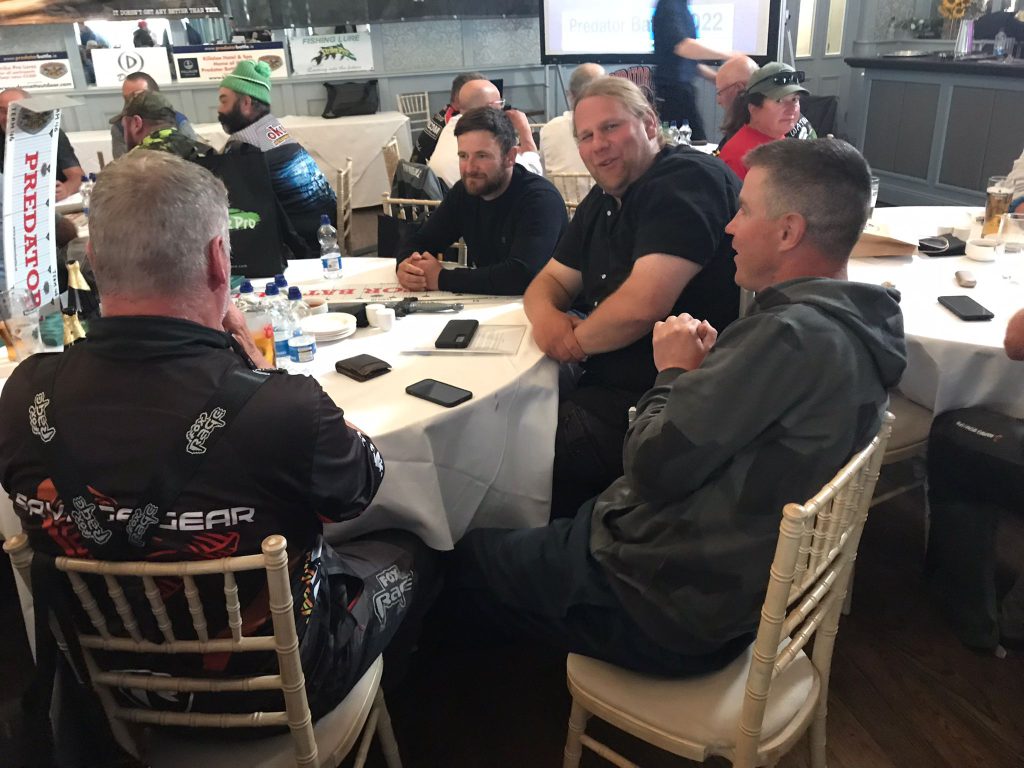 But the most had a plan ready and/or are happy with this type of weather…we will see.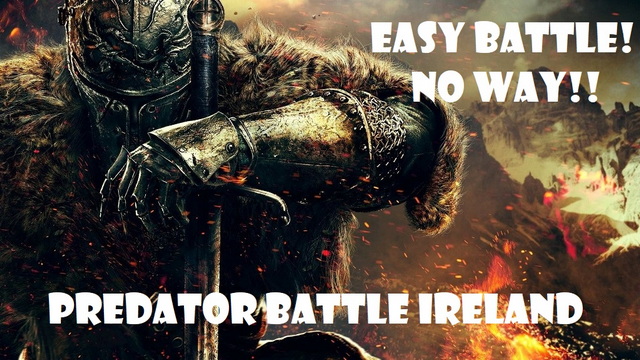 The entire organization is, just like all previous times, completely in the hands of "Herman Molenaar" better known as fisHerman. www.fisherman.nl "Pike Fishing Holidays in Ireland"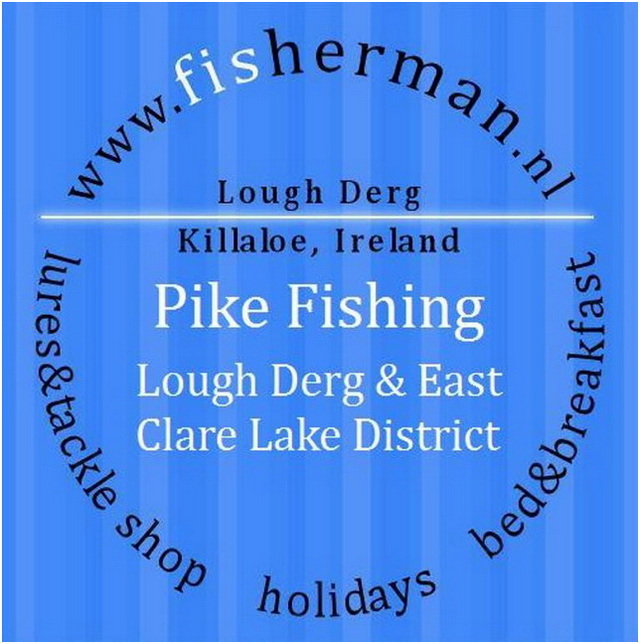 With kind regards, Herman Molenaar t/a fisHerman
www.fisherman.nl
www.predatorbattle.ie
Follow us on facebook please