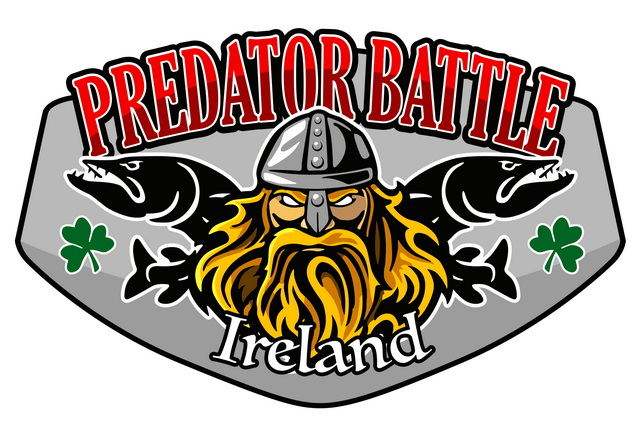 First day of the boat check went perfect and fast of the 55 boats which get bigger and nicer every year and bigger televisions in it as well 😊 Only one team forgot their measuring board…I know the guys…no not going to say more they will know what whaha.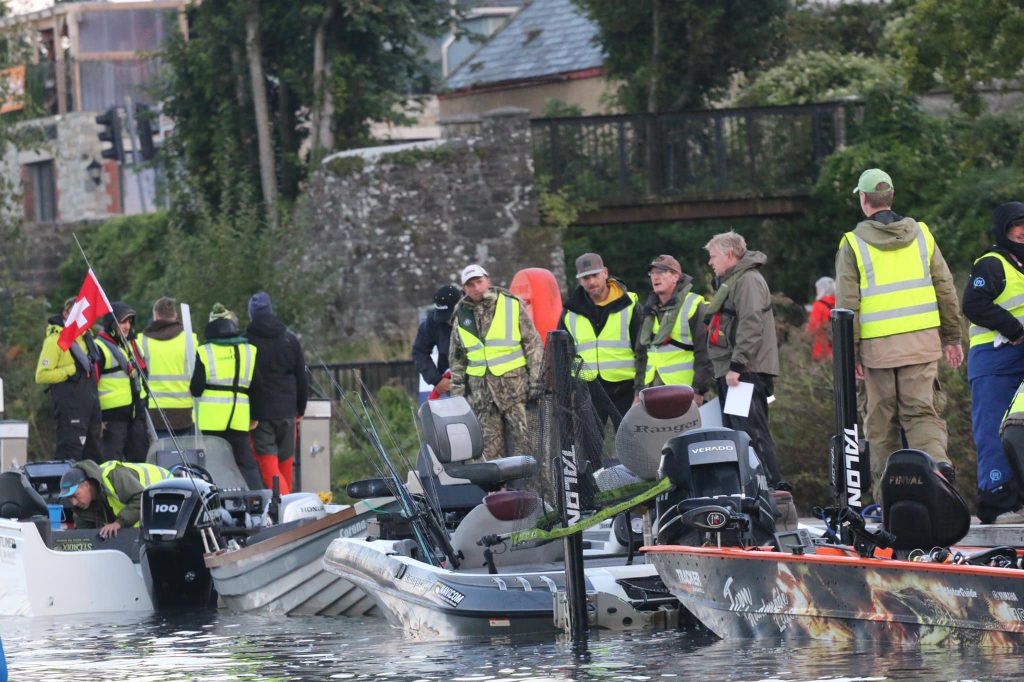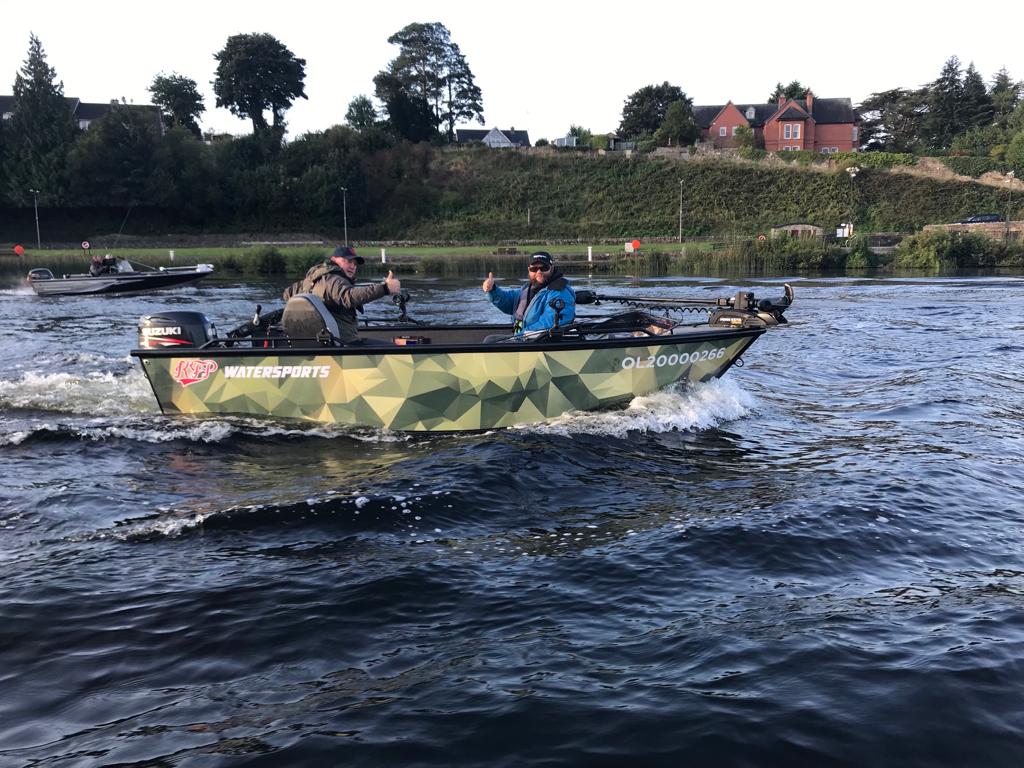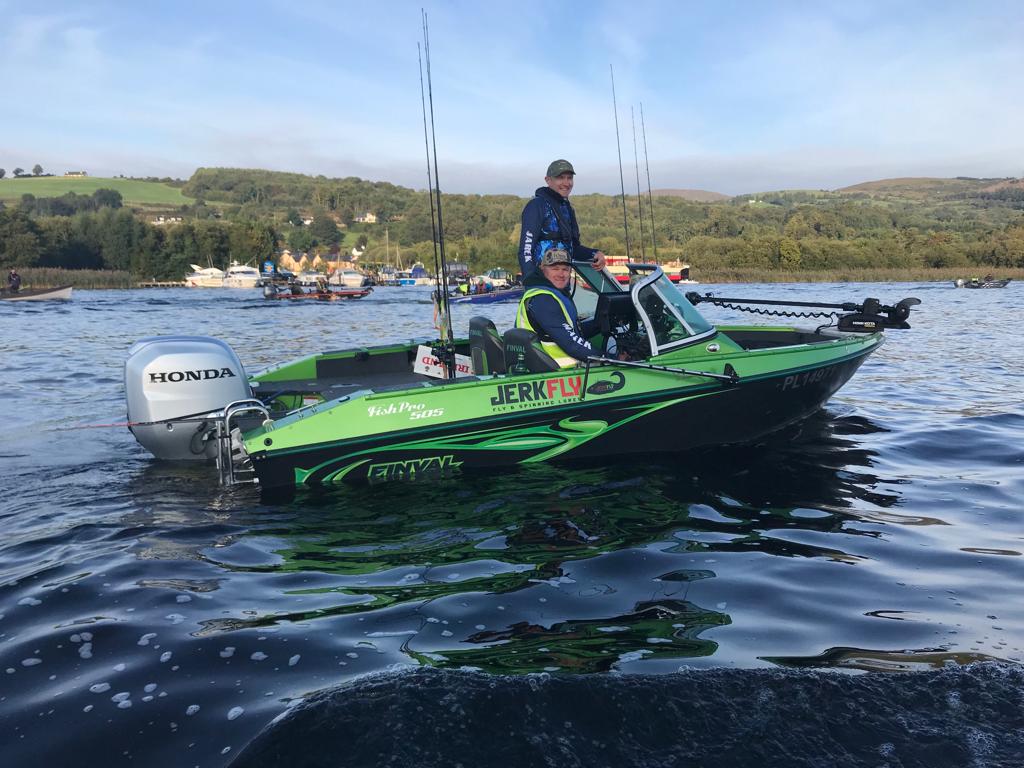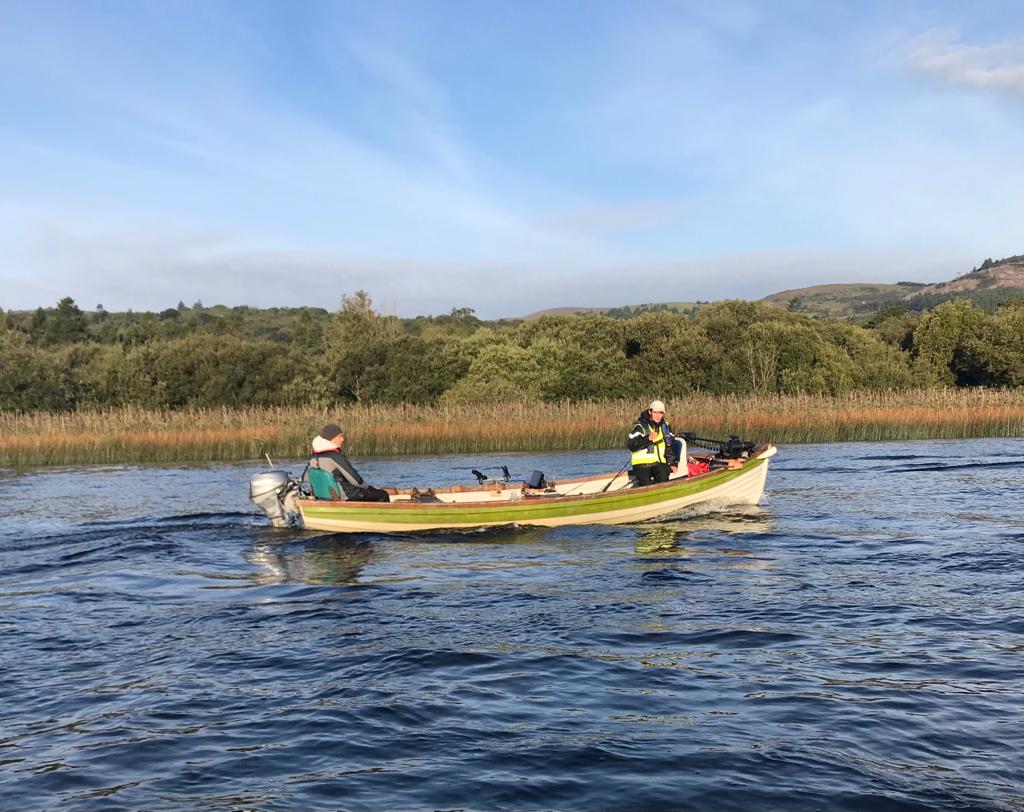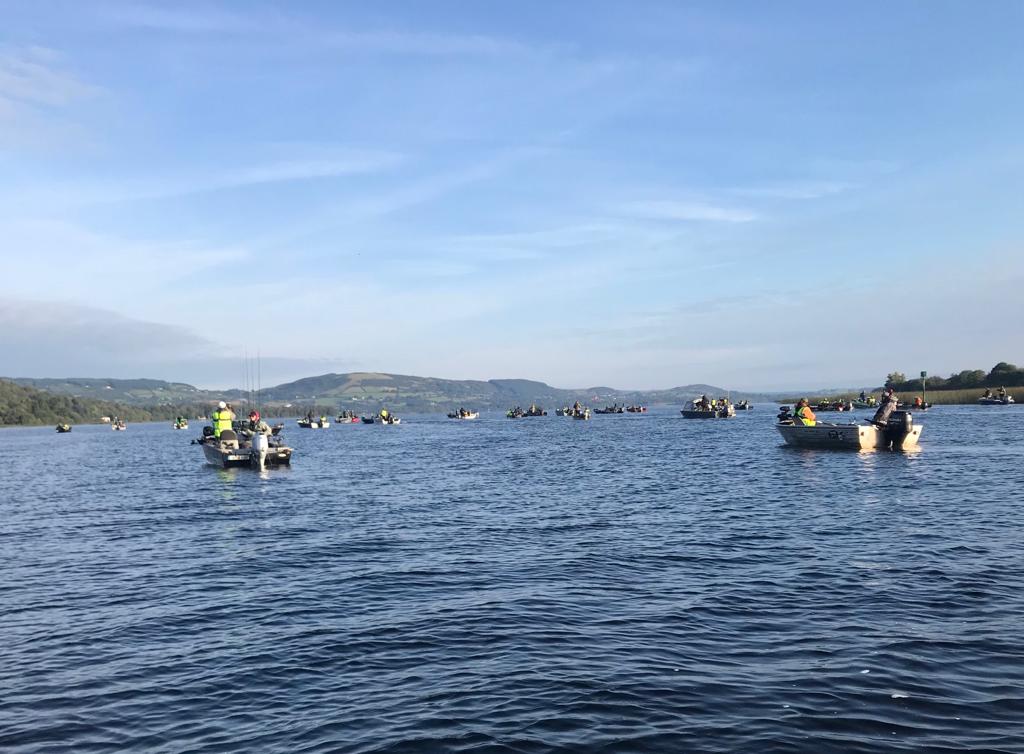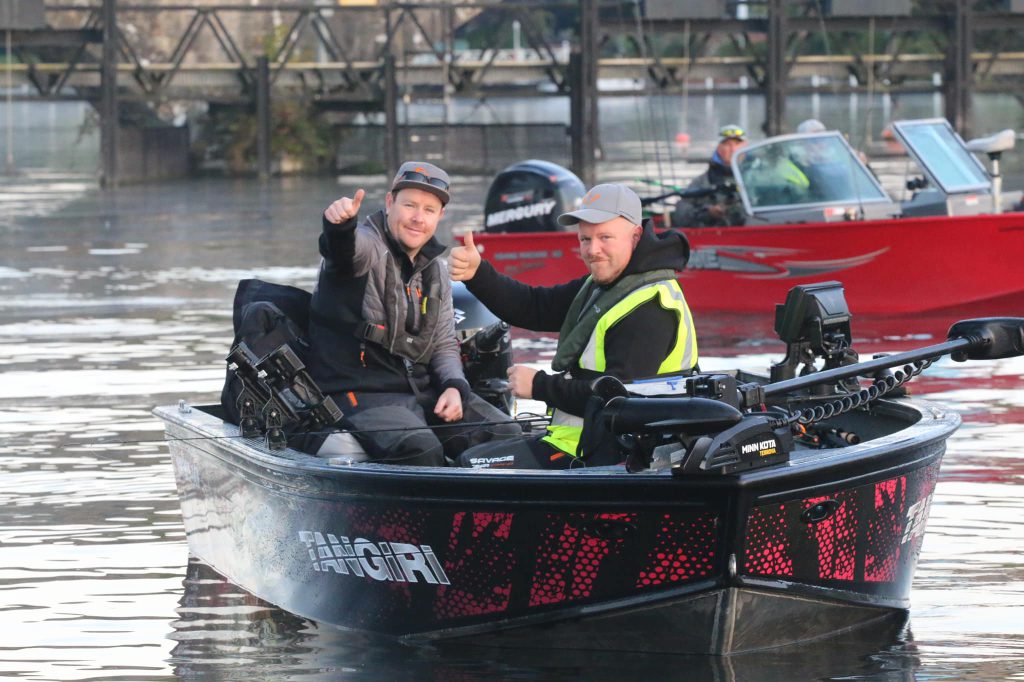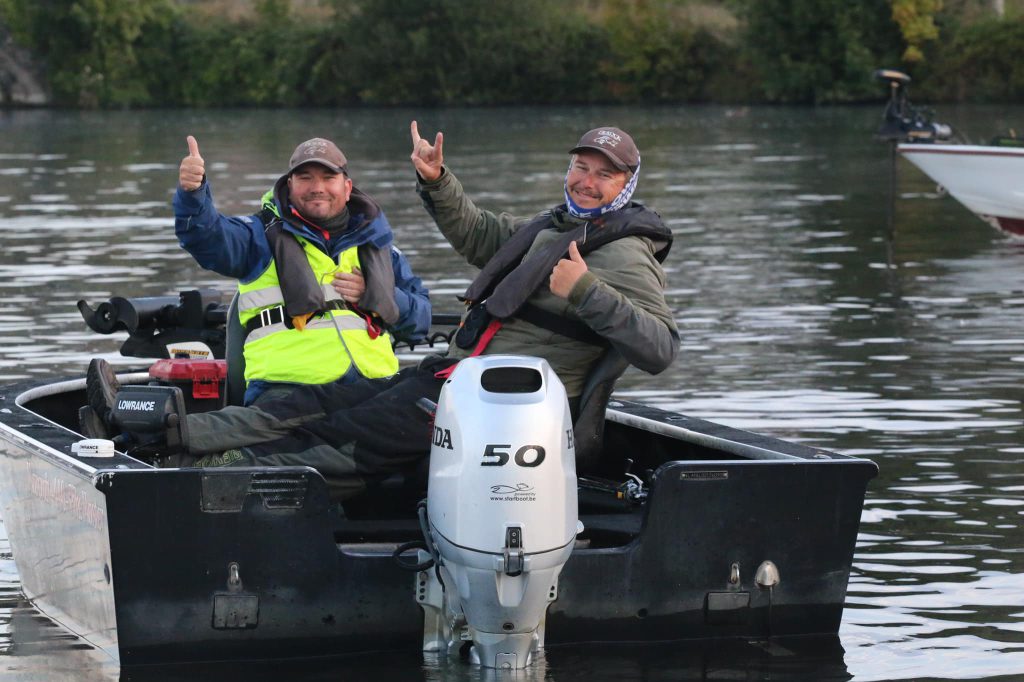 This year we went a little bit further on the lake to create more space for all boats and safety during the start which is always spectacular with all those powerful boats.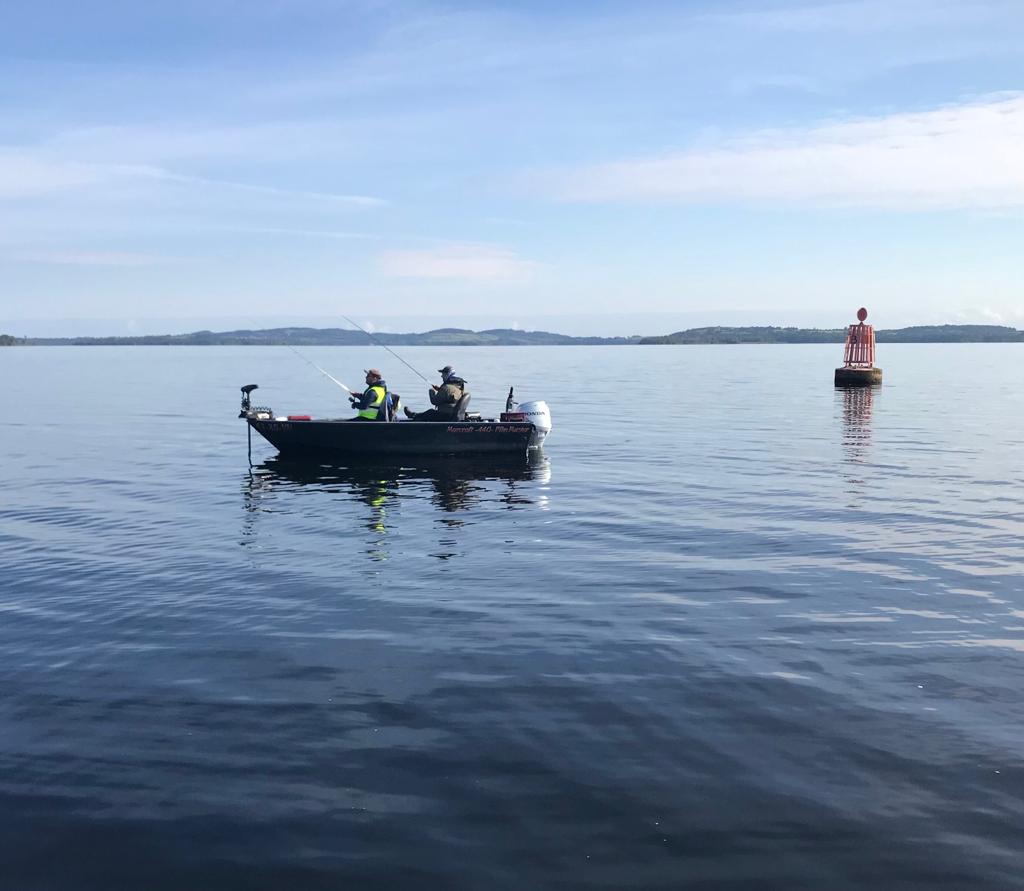 After the start me and Henk on the photo went directly to one of the borders the red marker to keep an eye on the participants. But we saw a boat taking their landing net and we like to make a photo of that catch and in this case a fine perch!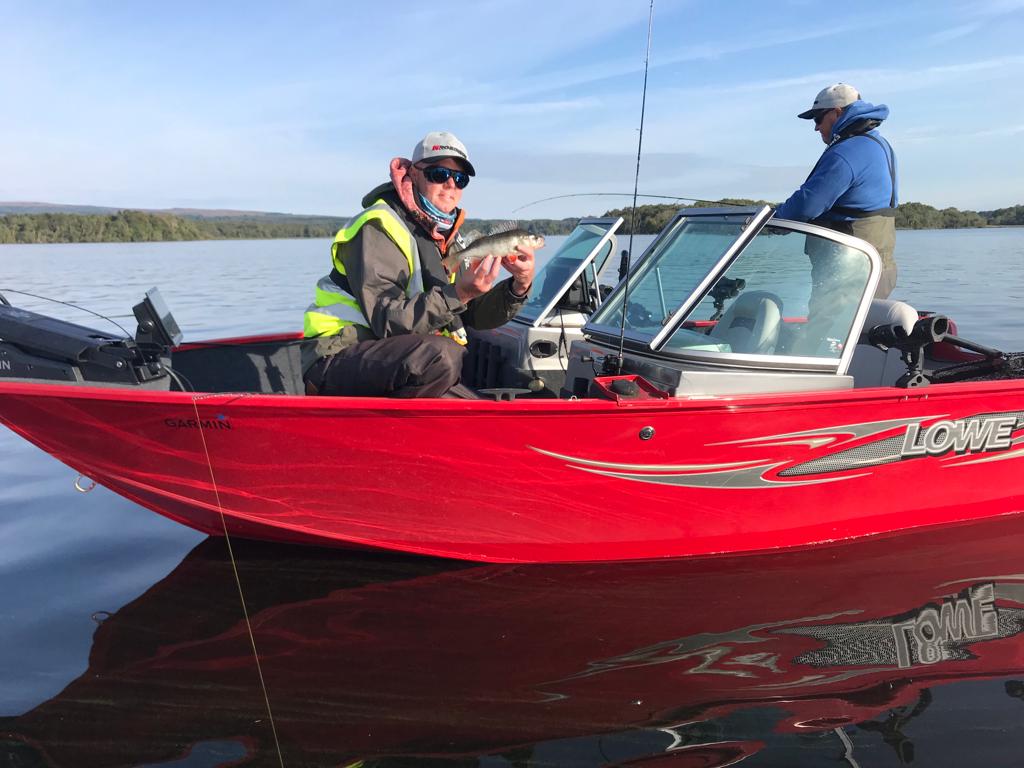 After that directly back and met Nico and Frans at the border trying to catch fish on a flat calm lake which makes is all difficult.
Later it was pretty busy in that area so we checked at least 15 boats in that area, they have to stop fishing so we could check the boat again and they baits their using ( no dead bait allowed) Because of the tropical conditions loads of boats made the decision to hit perch first!
Oh and yes some pike and trout as well today 😊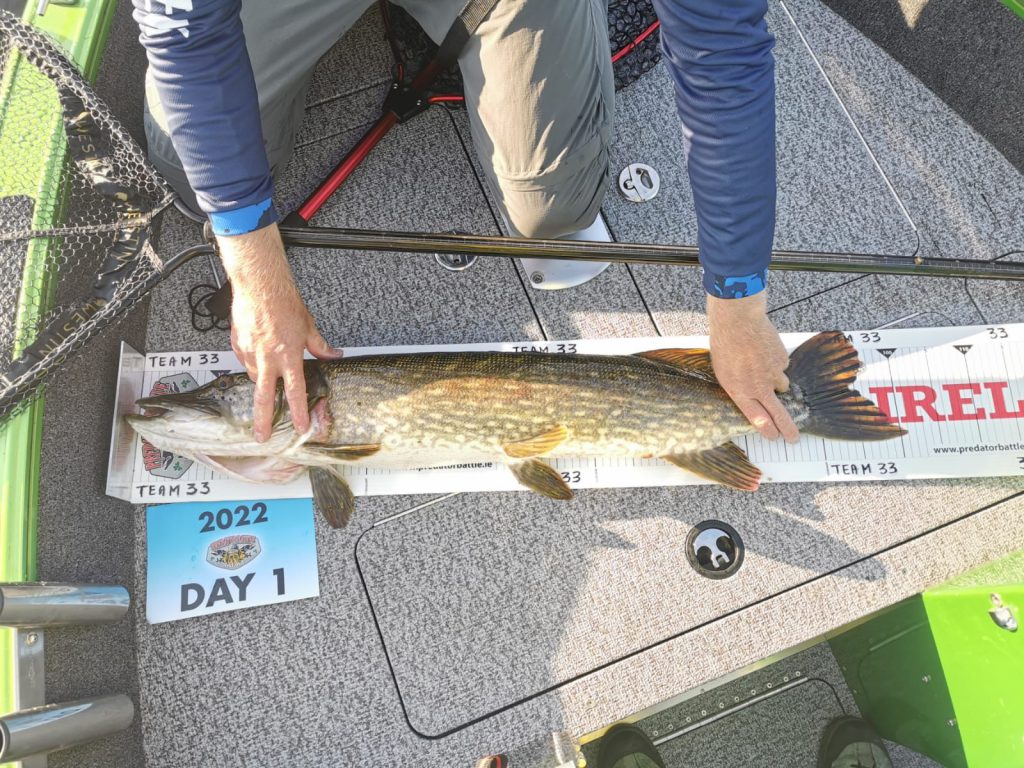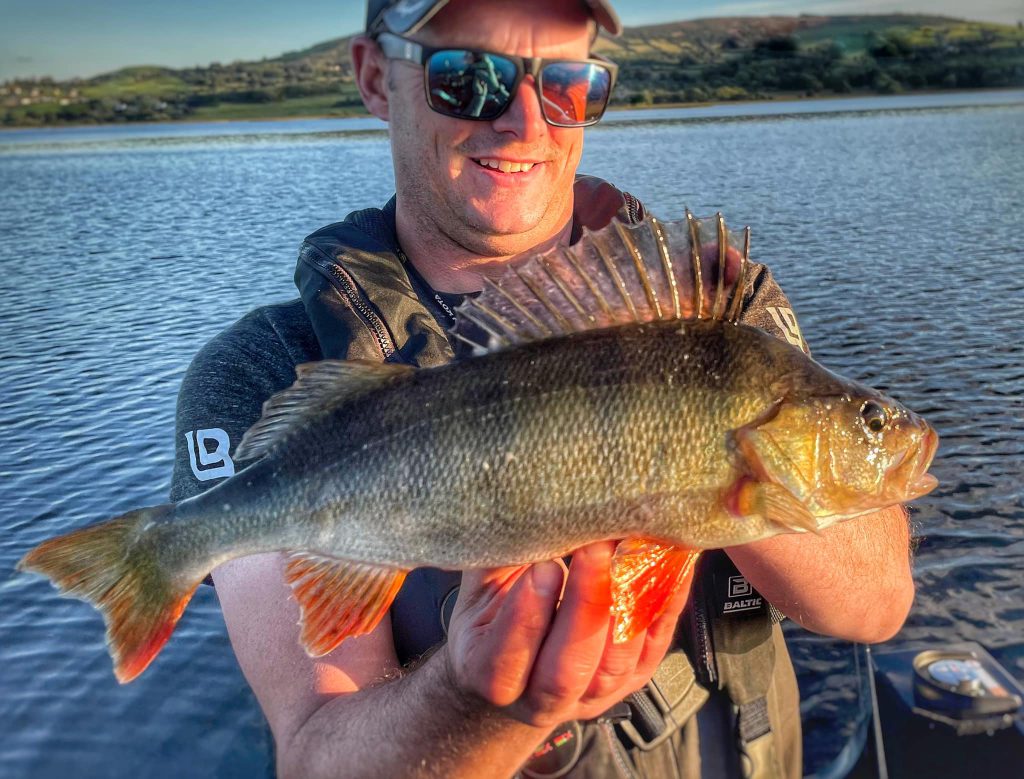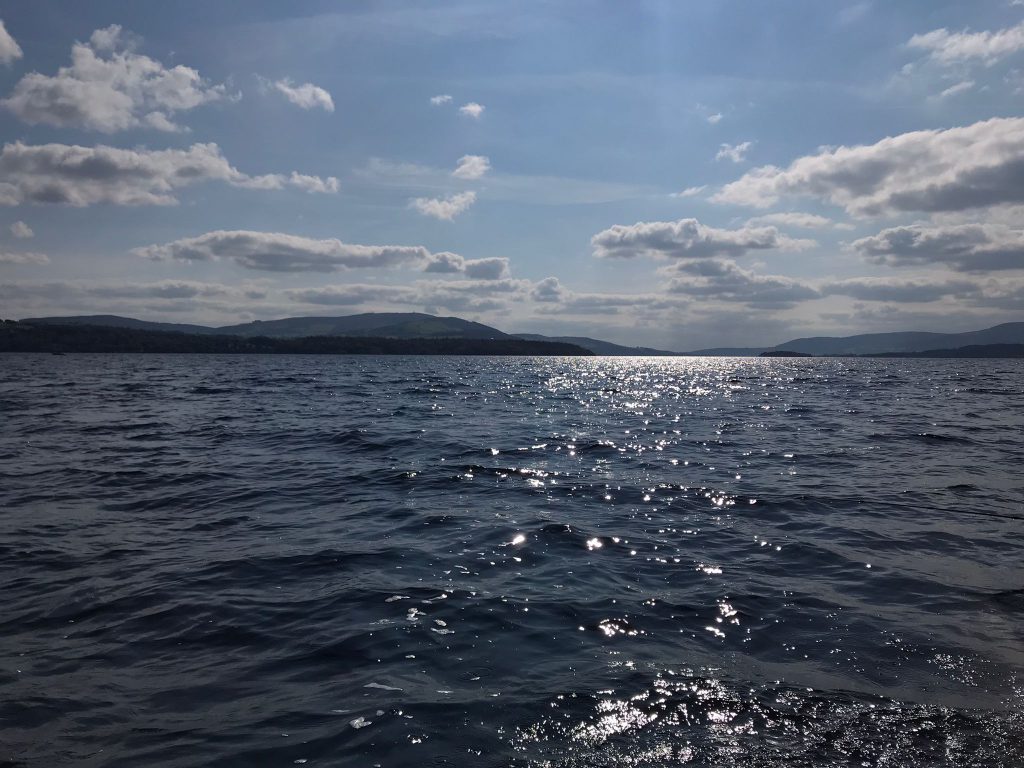 RESULTS OF DAY ONE.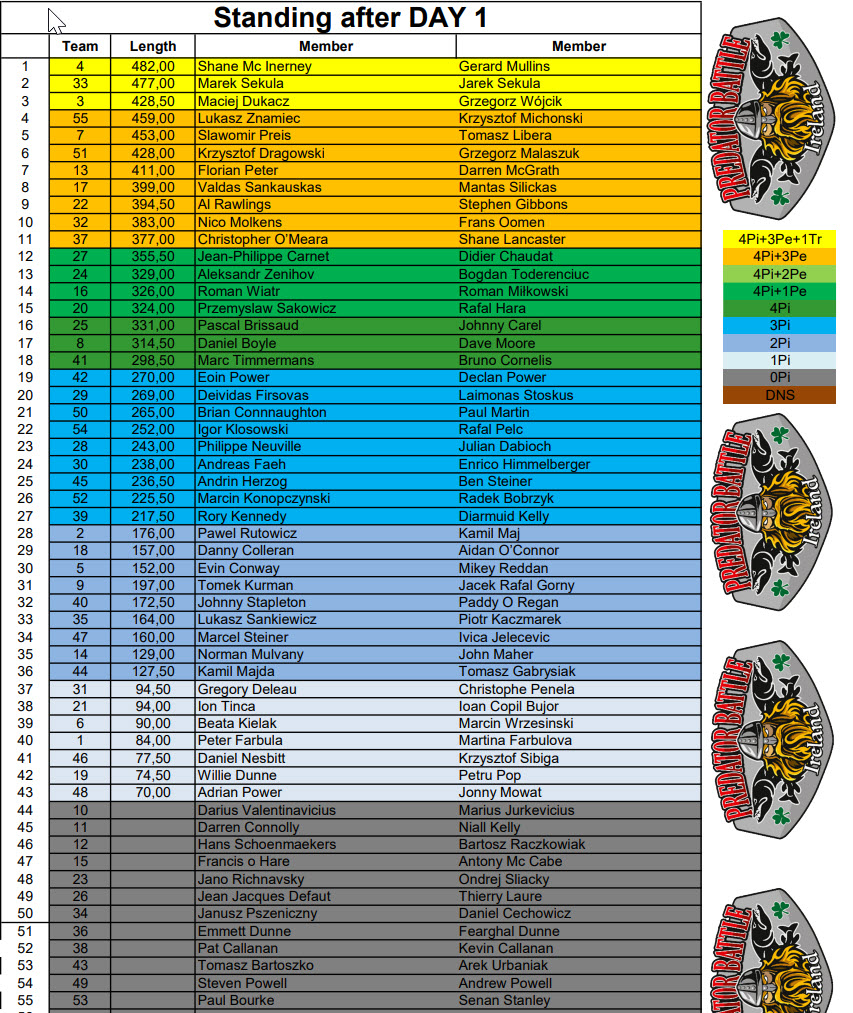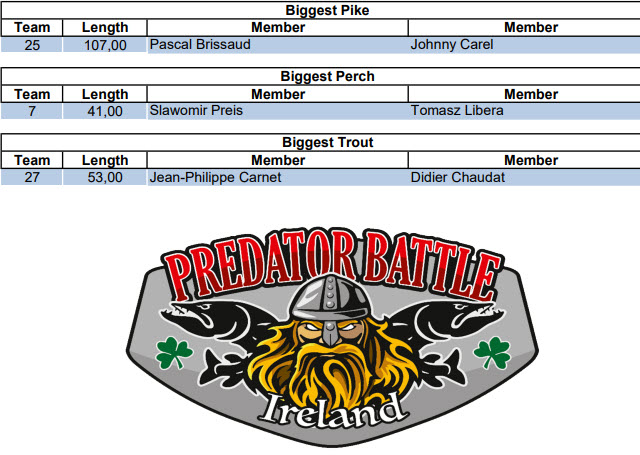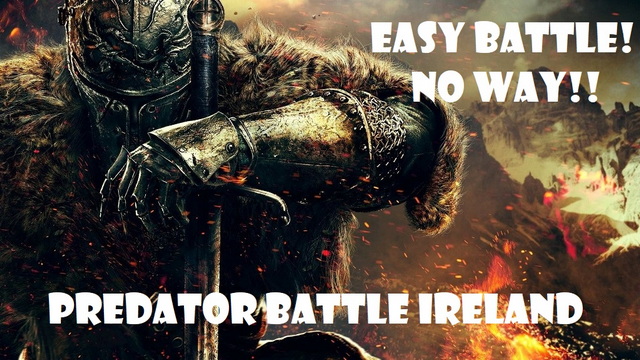 The entire organization is, just like all previous times, completely in the hands of "Herman Molenaar" better known as fisHerman. www.fisherman.nl "Pike Fishing Holidays in Ireland"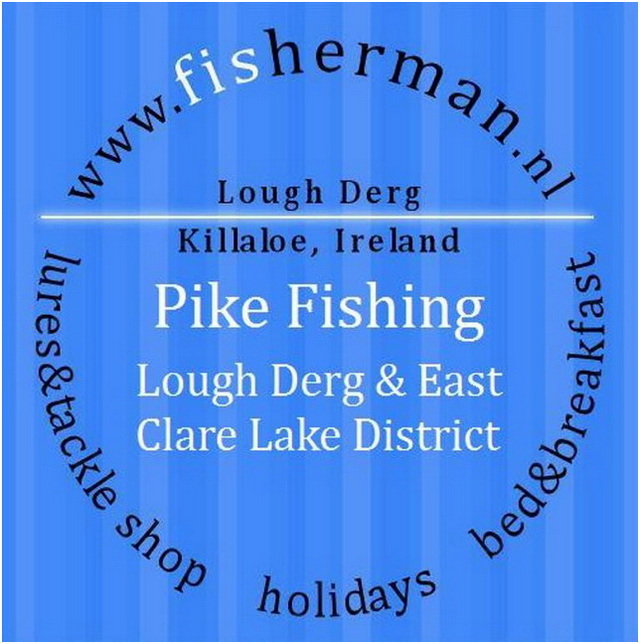 With kind regards, Herman Molenaar t/a fisHerman
www.fisherman.nl
www.predatorbattle.ie
Follow us on facebook please