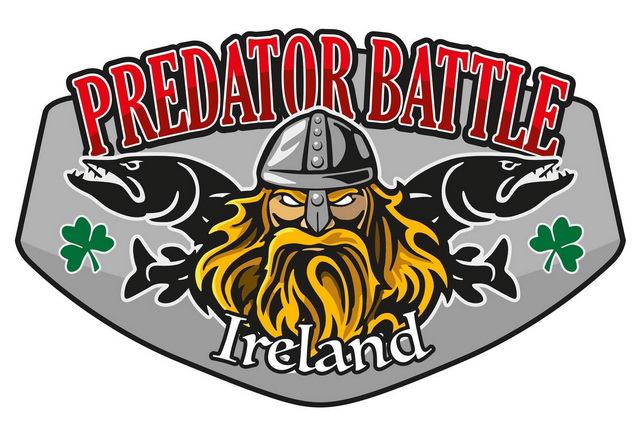 Never easy to say goodbye to a boat combination like this, Alumacraft Escape 165 tiller with a Suzuki 50hp on it a new brand boat trailer from "Kalf Trailers" the Alumacraft special R750-57, but this team fought hard for it!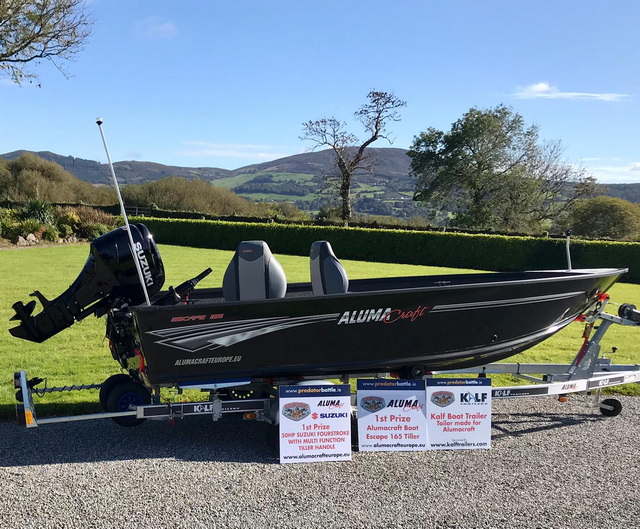 Before the guys arrived we had the boat ready for them and the weather helped big time for the photos! So we could explain some things before using it, told them to take time to investigated all buttons and possibilities.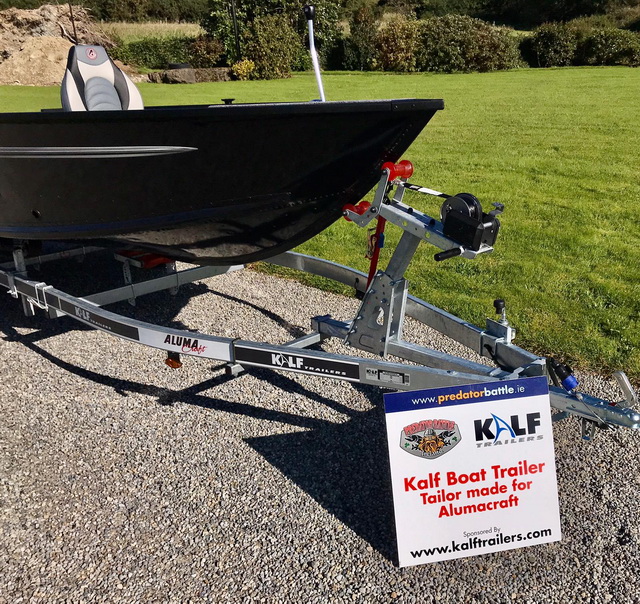 First something about the new brand trailer from Kalf trailers. Alumacraft Europe wanted a boat trailer tailor made for their boats and that worked out very nice! To be honest… I am very surprised by those Kalf trailers they really know what they are doing (making), eye for details for sure!

Definitely not someone who saws tube profiles in a garage and then welds them together! I had a welding and construction company myself for many years so I know where I'm talking about. I see laser cut mounting plates, I don't see any sharp corners that can tear, etc. I see an eye for details….. have a look yourself 😊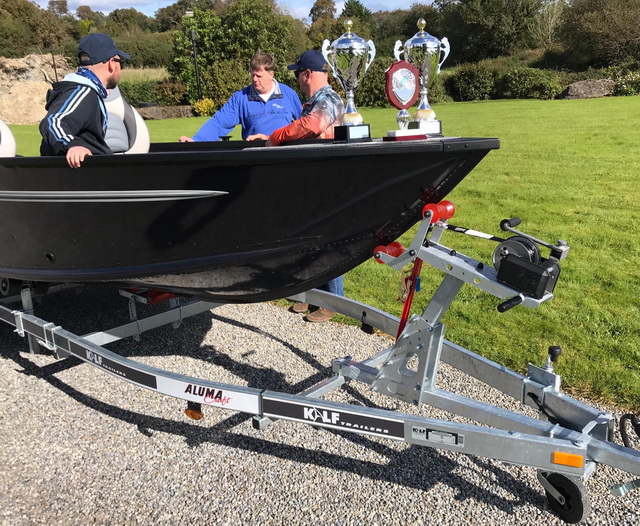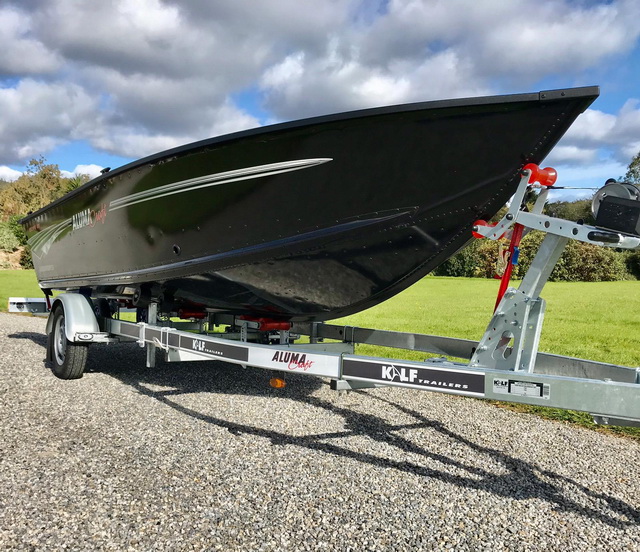 The Alumacraft Escape 165 with the Suzuki 50hp…wow what can I say for that price!! 😊 The winners of last year kept the boat as well and fished the 2020 competition with it so I kept an eye open for that boat. What can I say…I want one myself haha, no really no bullshit sponsor kiss ass story or whatsoever, the performance of that boat on a big lake like Lough Derg….bring it on!
Competitions…what can I say? Just to keep it short…. I am very happy again that the winners of 2020 keep the boat 😊 So each year we see more and more Alumacraft boats on the Irish waters!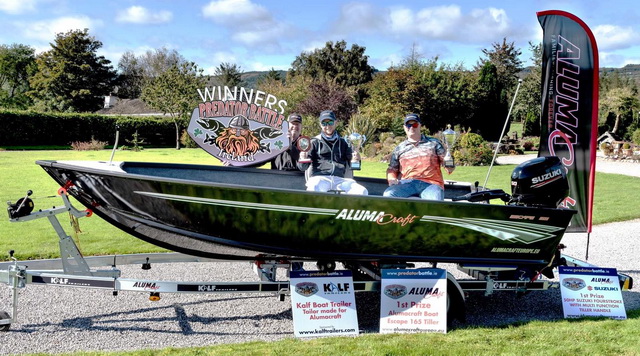 The entire organization is, just like all previous times, completely in the hands of "Herman Molenaar" better known as fisHerman. www.fisherman.nl "Pike Fishing Holidays in Ireland"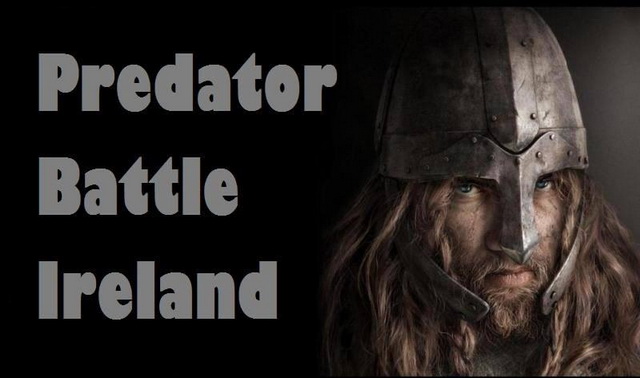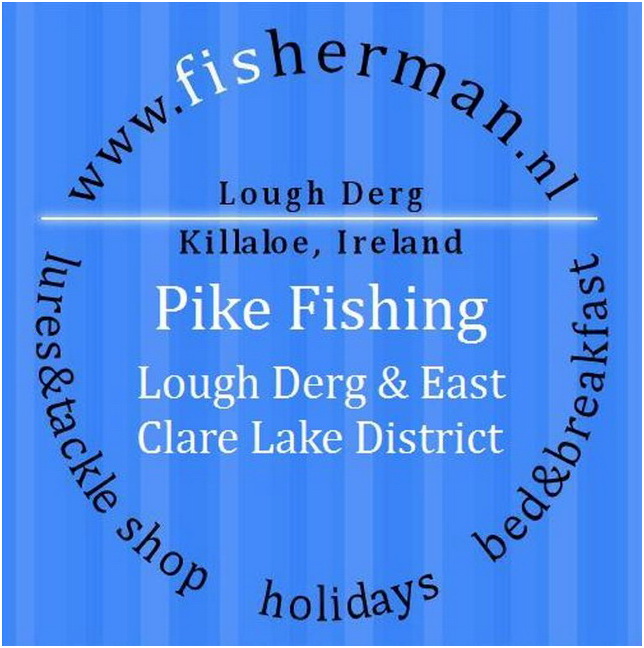 Follow the competition on facebook Predator Battle Ireland
And/or follow it here on www.roofvisweb.nl as well.
Warmest regards from Ireland.
Herman Molenaar
www.fisherman.nl
www.predatorbattle.ie