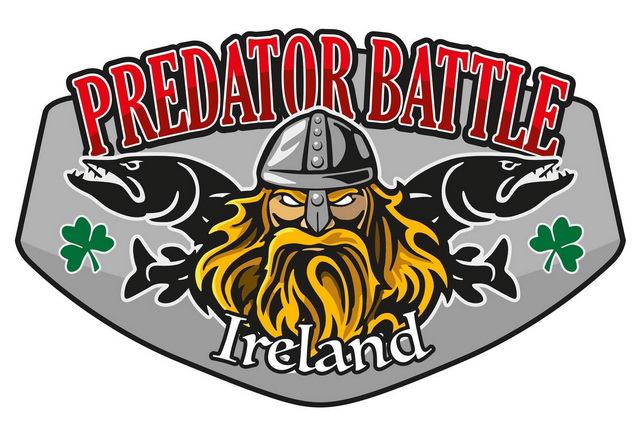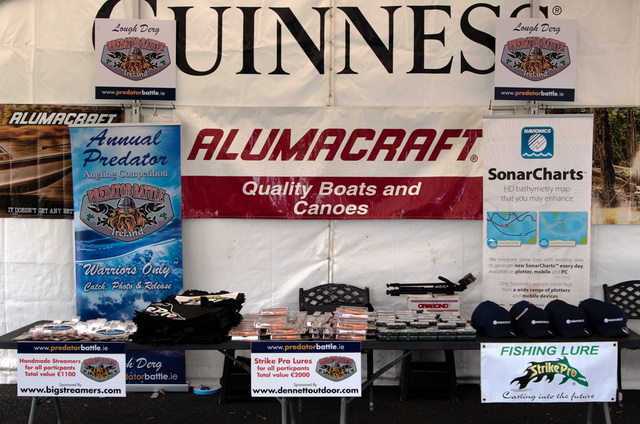 Today all the teams had to collect their measuring board at Flanagan's on the lake between 1 and 3 pm just to spread out people (Covid-19), but the sun was out and how….summer is back 😊 The hot weather brought loads of other tourism out, so happy we had our own area/space outside to protect us! Is there anybody who sees something special on this Alumacraft Escape?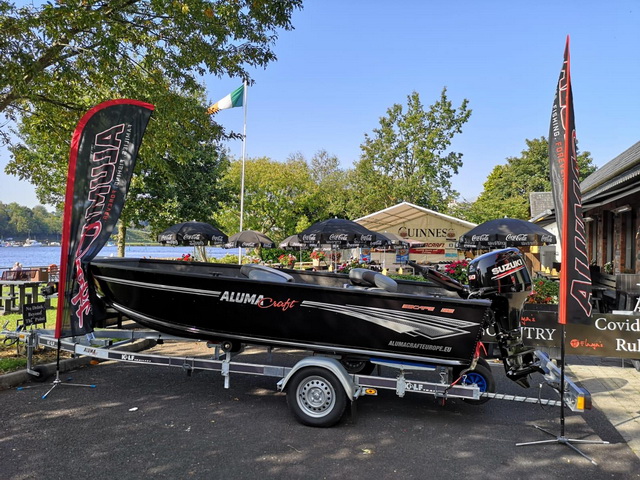 So team by team in the queue to collect their map with instructions and the whatsapp number to send the catch photos to the control post during the match. After that they could follow the tables with all the free goodies till the measuring board.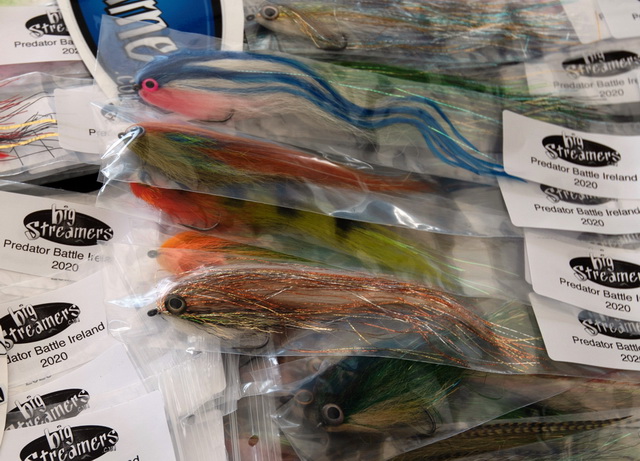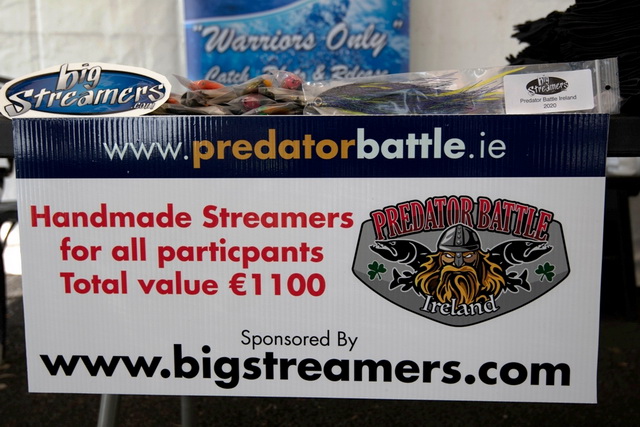 So for all paricipants streamers from Big Streamers Netherlands.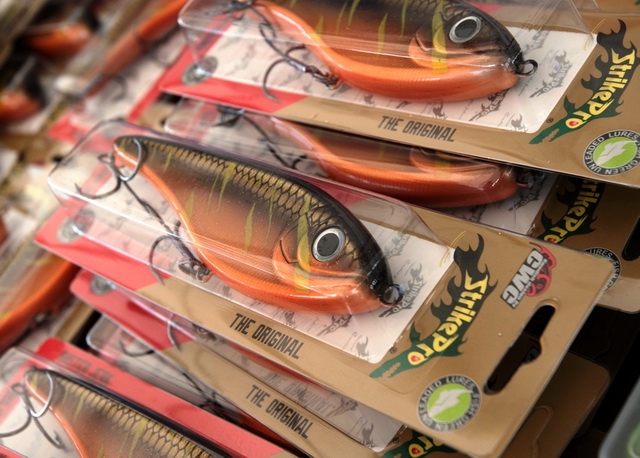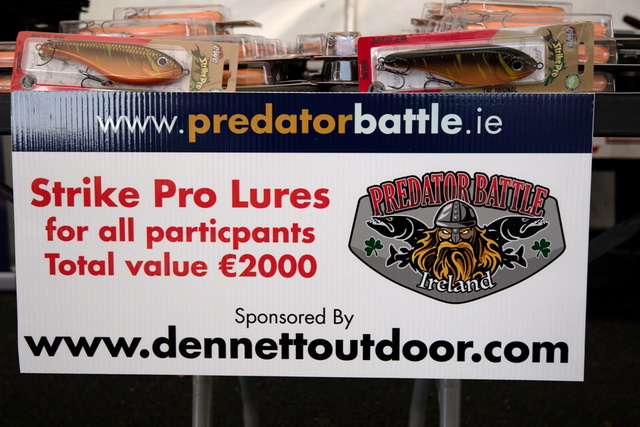 Strike Pro Buster jerks special edition for the Predator Battle Ireland from Dennet Outdoor further Strike pro bags for all the free goodies.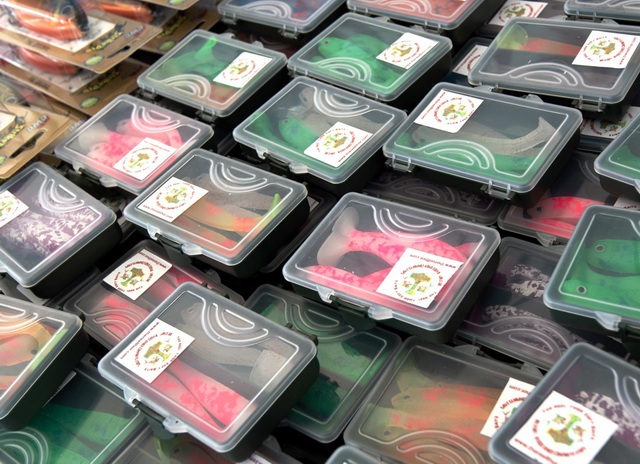 Boxes with softbaits from a sponsor who is gone…. long story 😊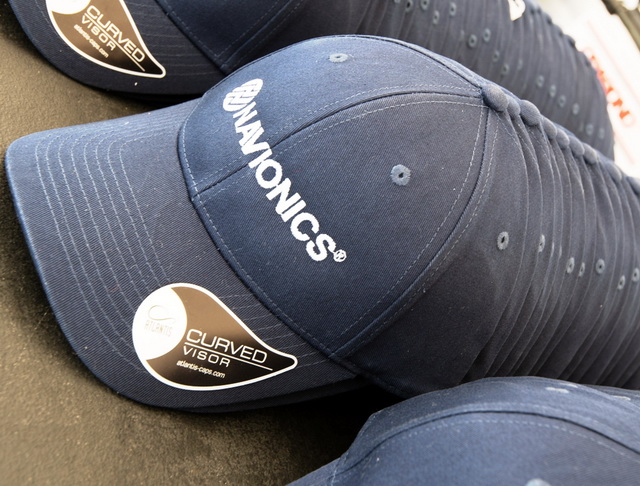 Navionics will sponsor team prizes but they had fishing caps for all as well.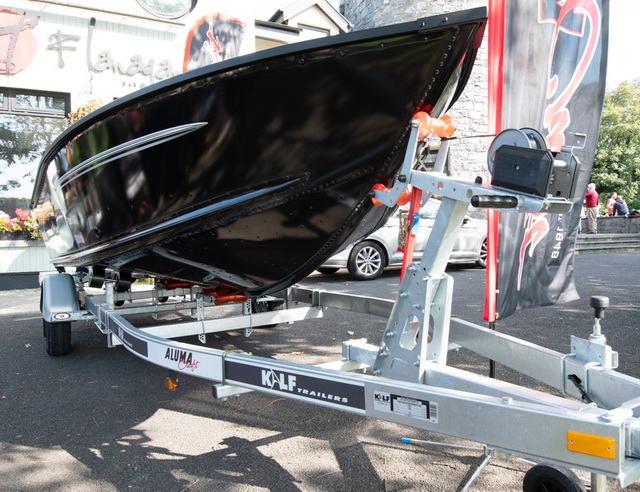 After all those formalities a moment of meeting old and new frends, you only had to sit down to receive your Irish stew from Flanagan's on the lake. I had one and can tell you…very tasty 😊
The participants came by car and others came from the lake, easy enough to moor your boat at the sign up and to meet up. They felt like a king with all tourists on the shore with some impressive boats!
On the end I got a present myself one great rain suit from the sponsor Graff Ireland, thanks guys.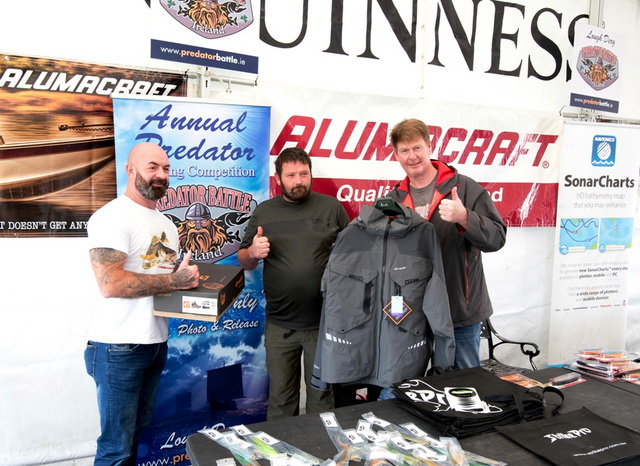 Difficult to recognize some people with masks etc. and some of them you now them only from facebook so sorry for that 😊
4 more days to meet because I'm 3 days on the lake to keep an eye on you with the other stewards, and to check your boat once in a while….and better don't make mistakes….no mercy at all 😊
Tomorrow the first competition day, boat check between 7.15 and 8.30 better be on time we don't wait for you!