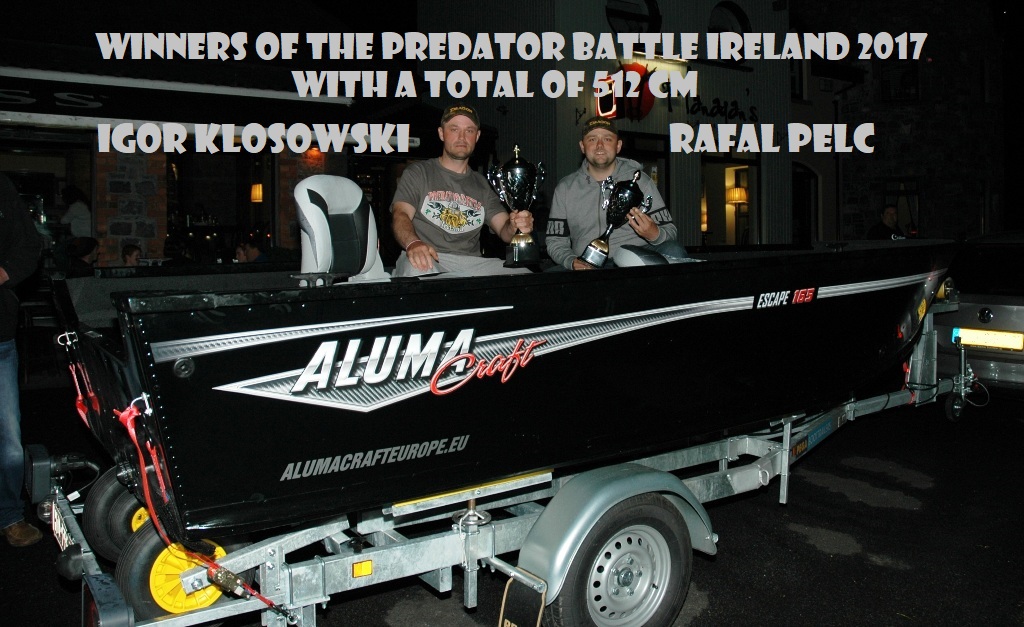 The winners of the Predator Battle Ireland 2017. Igor Klosowski & Rafal Pelc from Poland who are living in Ireland, congratulations guys nice to meet you again.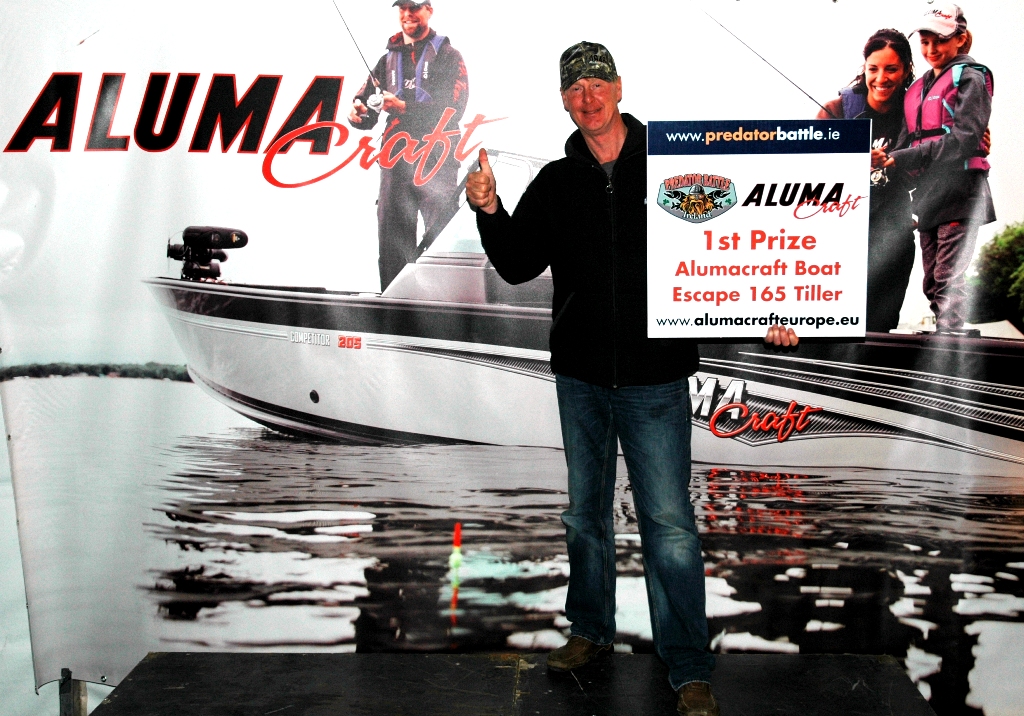 They won the high quality boat with trailer "Alumacraft Escape 165 Tiller" on a "Pega boat trailer" The response on the 1st. Prize was great from all teams, really worth fighting for it as a warrior.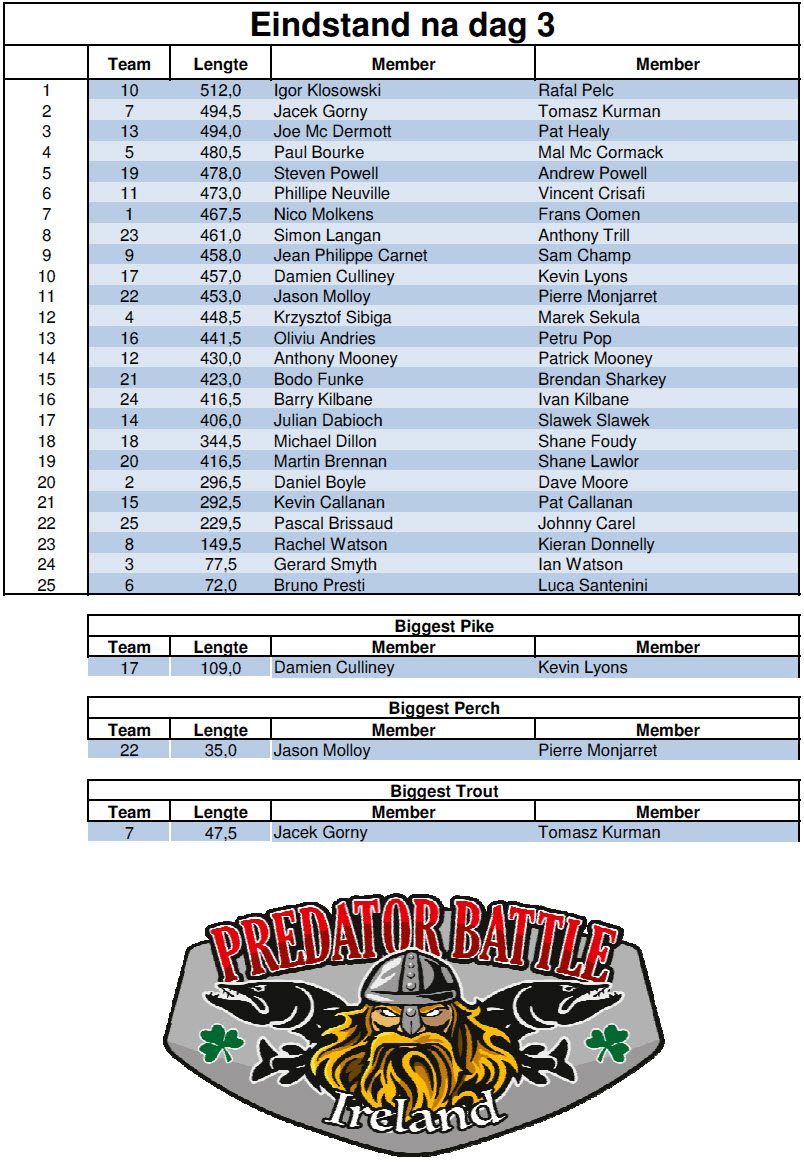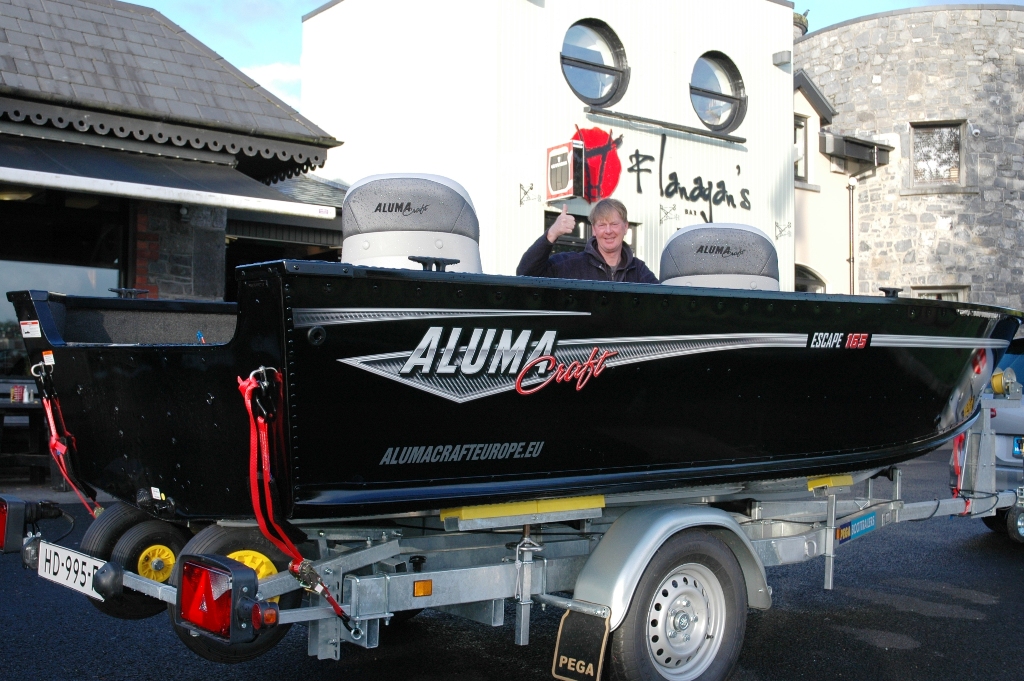 Late in the evening finally time to meet and talk with present teams and others, finally a relaxing moment! Even time to make a photo on the stage with the Main sponsor sign on the background with the hard core drinkers.
Was a long evening and of course me and Rene left as last one, we had to clean the place pffff.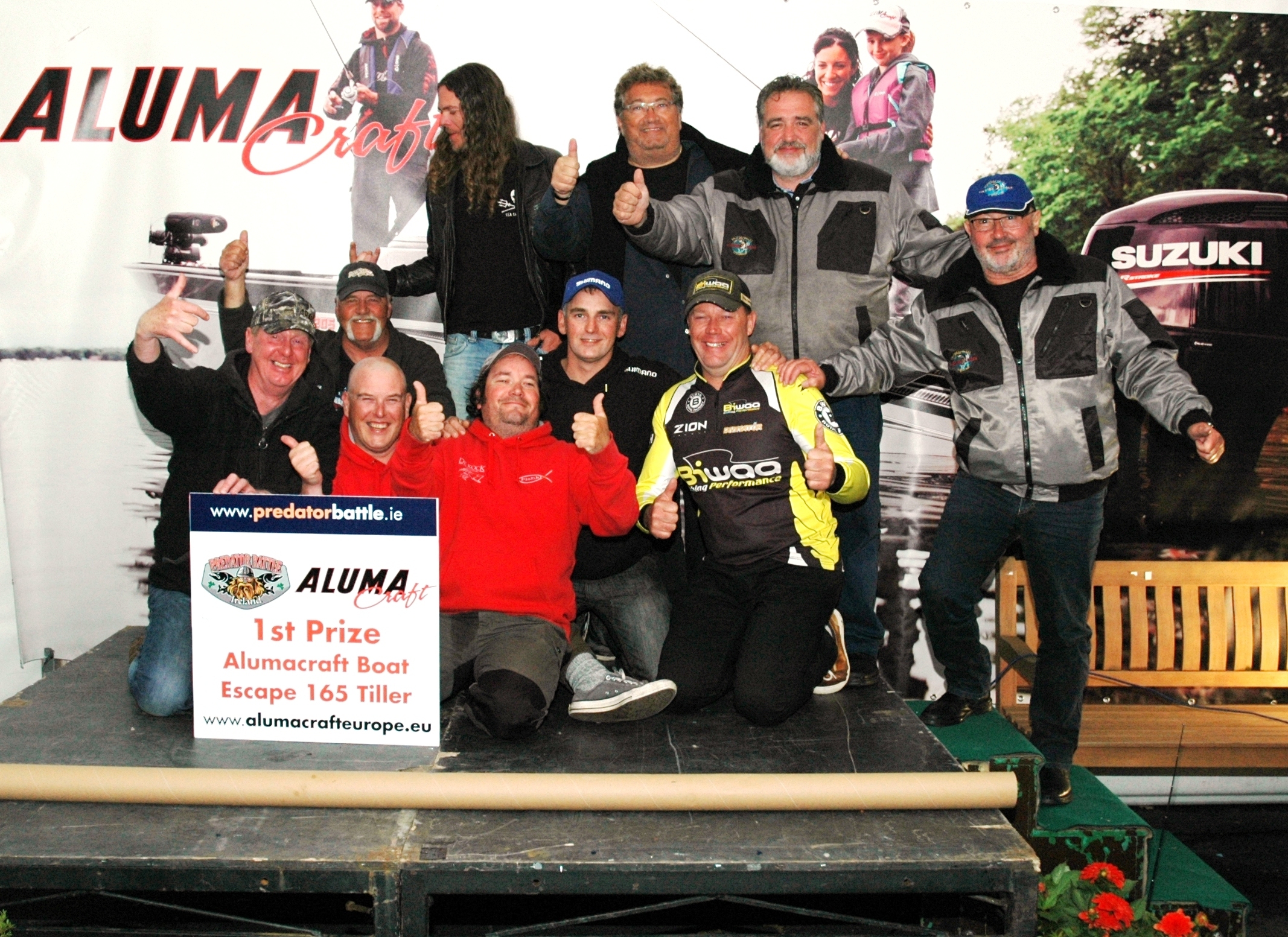 Later on this week more photos of the evening with all the other sponsors….loads of sponsors so checking photos with one eye open 
Warmest regards from Ireland to you all.
Herman Molenaar
www.predatorbattle.ie