The winners of the Predator Battle Ireland 2018  Joe Mc Dermott and Pat Healy! They won the high quality boat with trailer "Alumacraft Escape 165 CS with a 50 HP Suzuki Four stroke " on a "Pega boat trailer" They can bring back home a hell of a 1st Prize congratulations guys, great fishing!
Winners Predator Battle 2018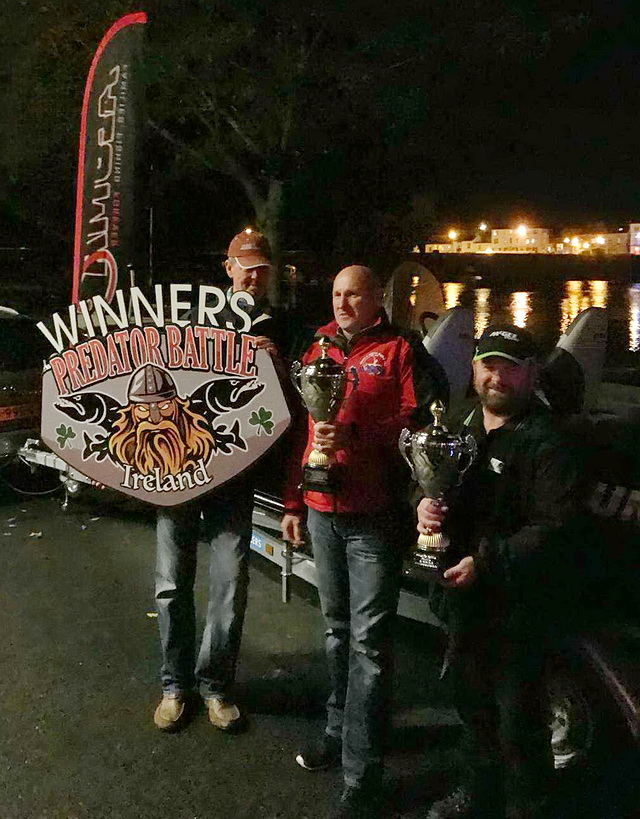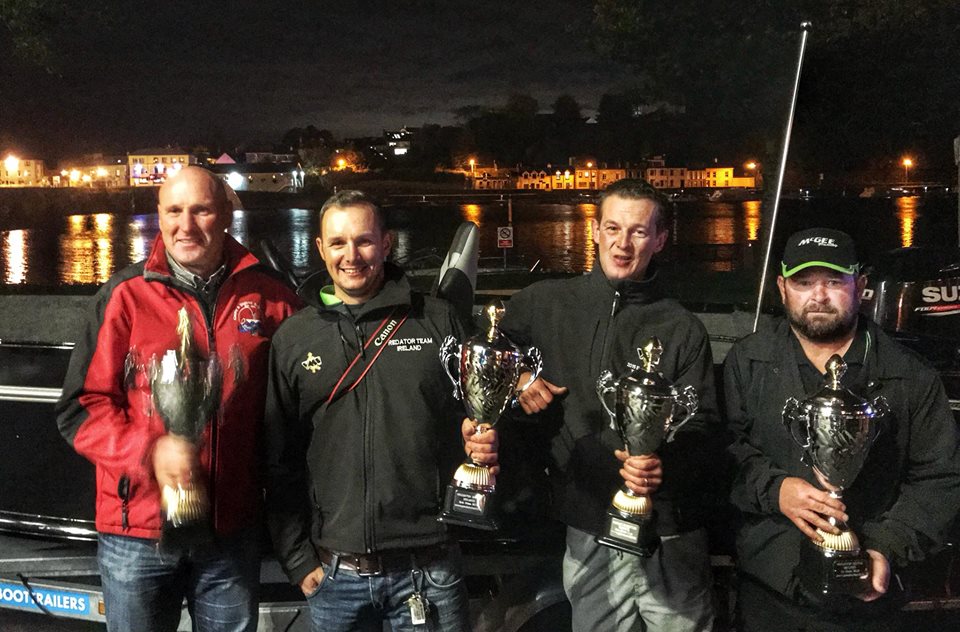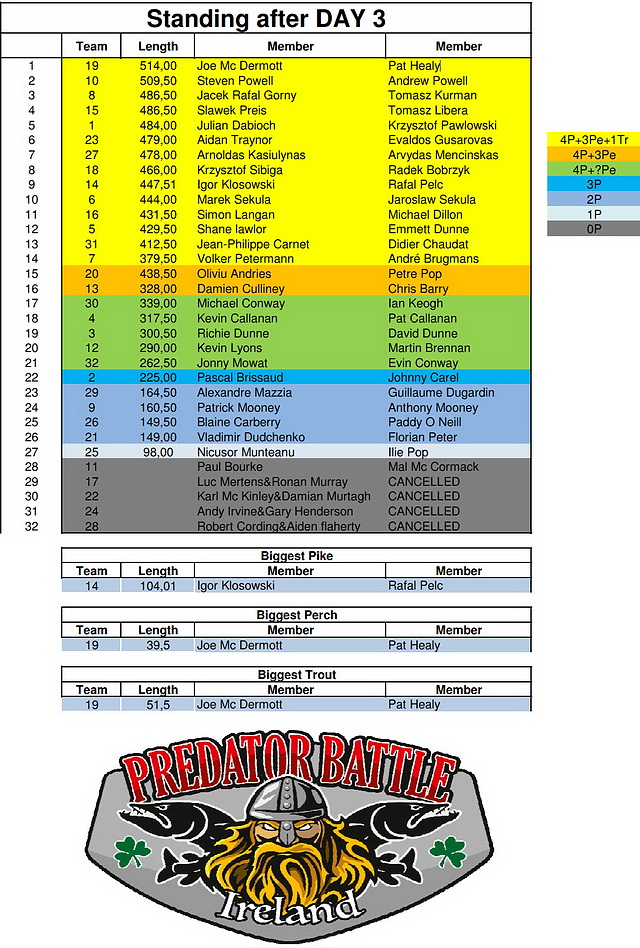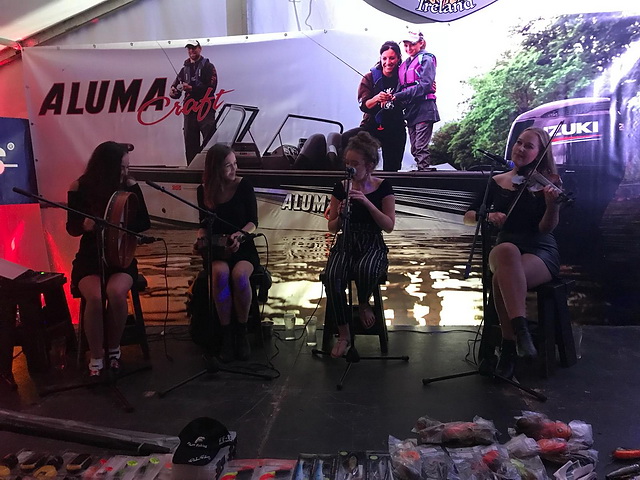 Late in the evening finally time to meet and talk with present teams and others, finally a relaxing moment! Even time to make a photo on the stage with the Main sponsor sign on the background with the hard core drinkers.
Was a long evening and of course me and Rene left as last one, we had to clean the place pffff.
More price giving in the next days!
Follow us on facebook if you like:
www.facebook.com/Predator-Battle-Ireland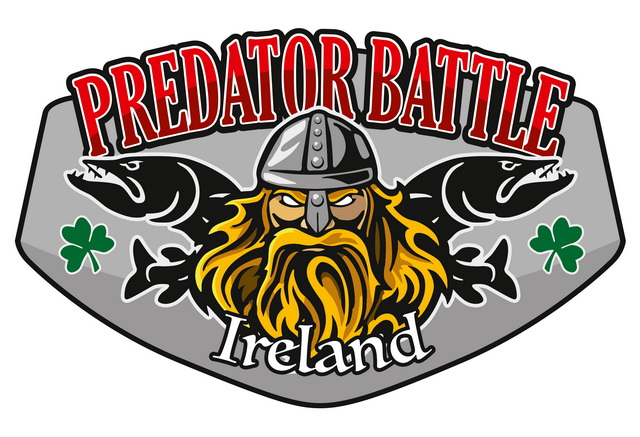 Warmest regards from Ireland.
Herman Molenaar
www.fisherman.nl
www.predatorbattle.ie