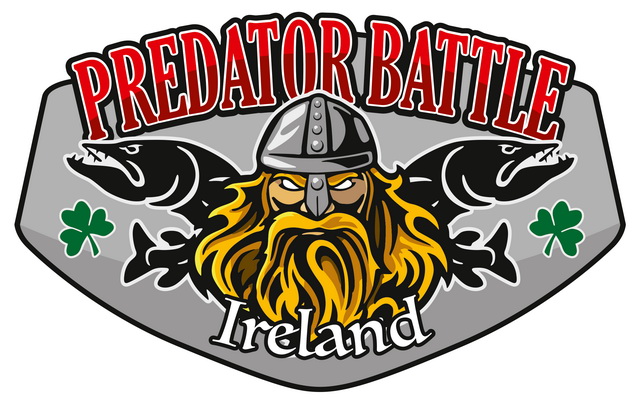 After the team meeting and the 3 competitions days ready for the prize giving evening.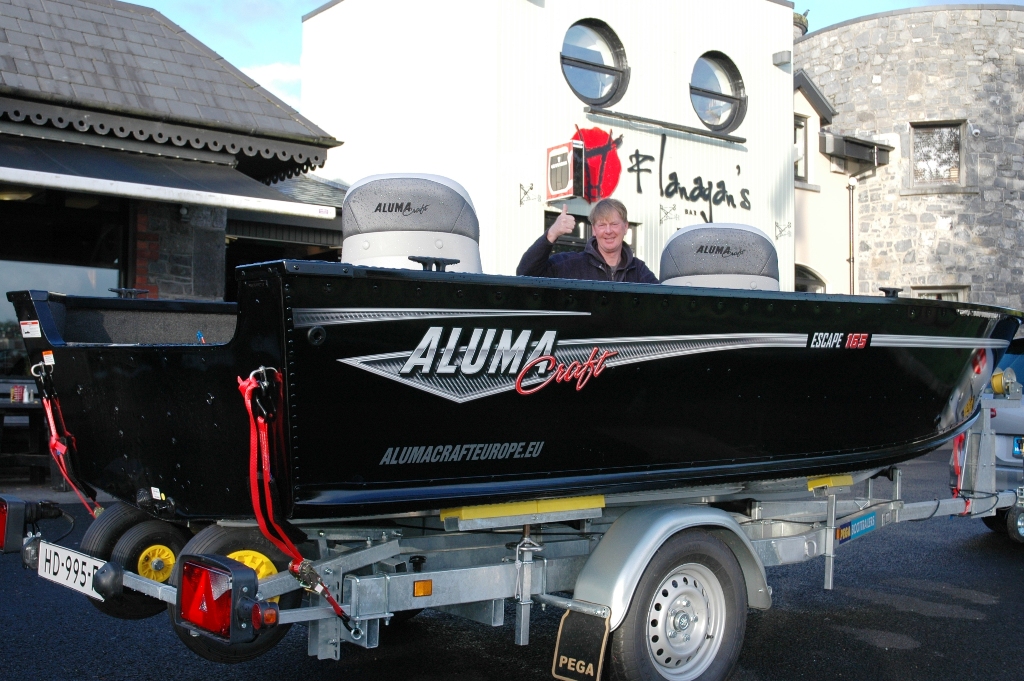 Preparing the party tent first in daytime and of course the Main prize the "Alumacraft Escape 165 tiller" on the "Pega boattrailer" just outside, and men what a great response!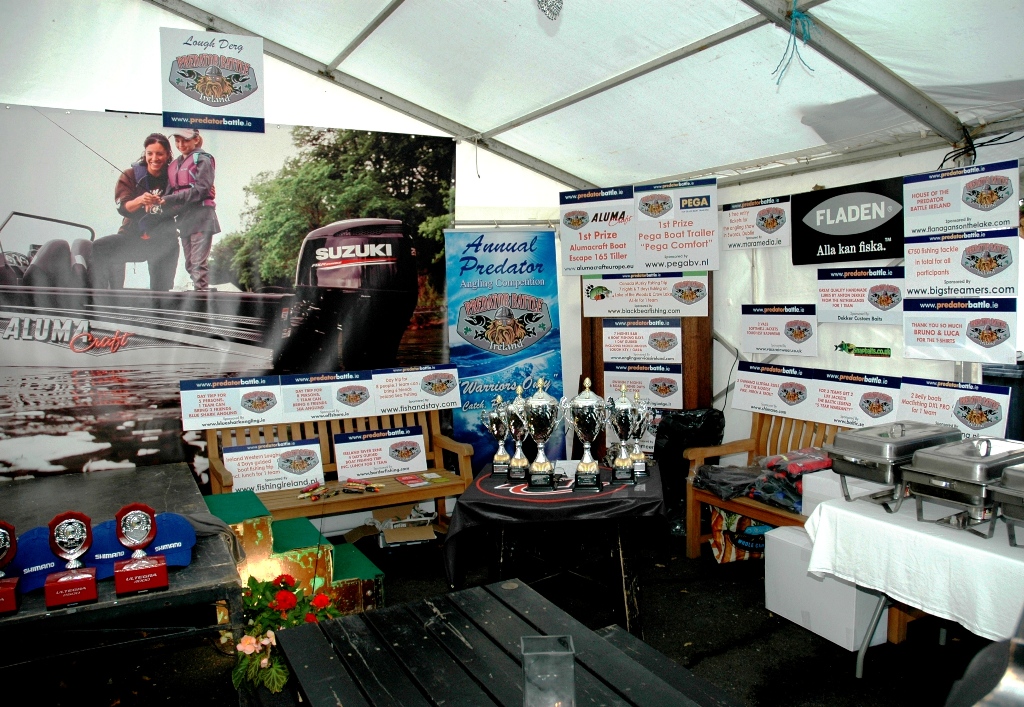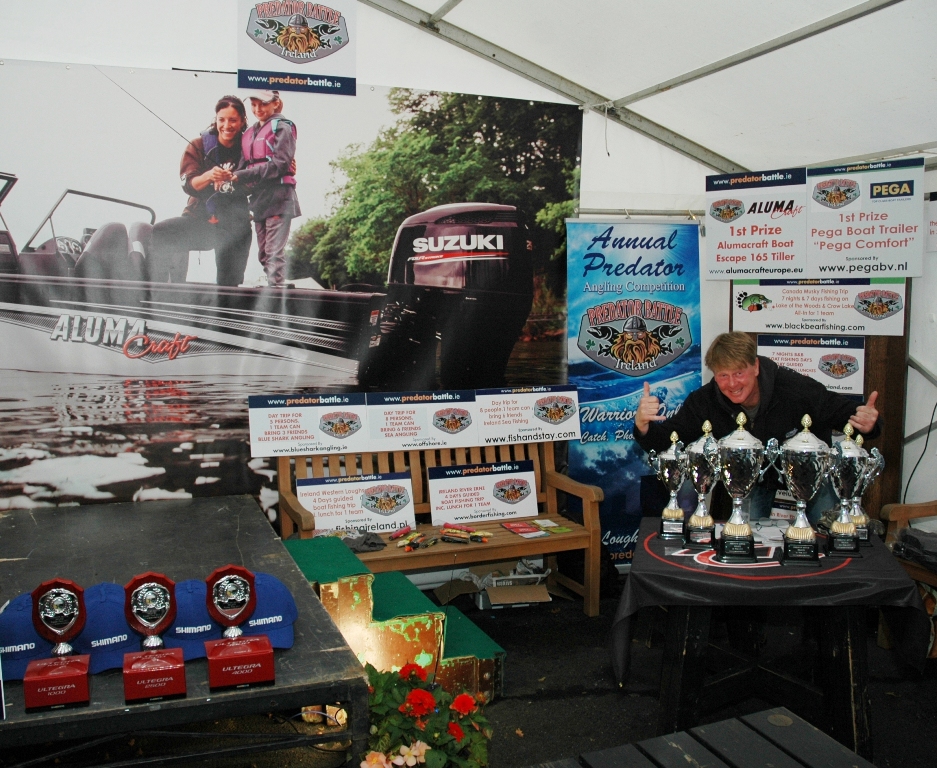 Inside all the other sponsor prizes and the trophies, in total 18 team prizes!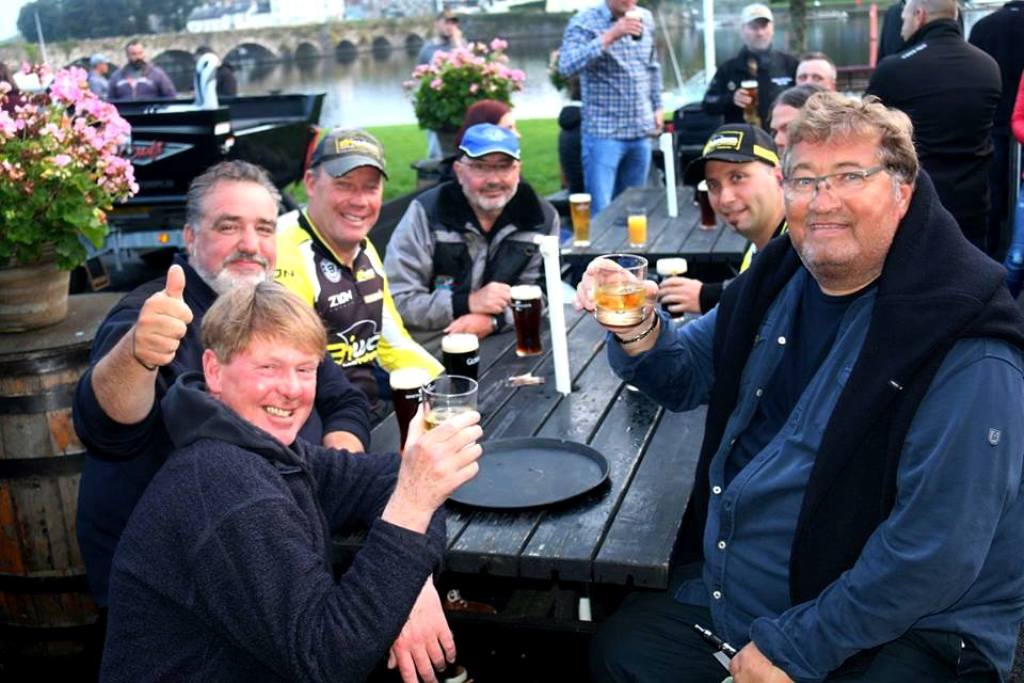 The first (thirsty)  teams arrived early…..for a few drinks.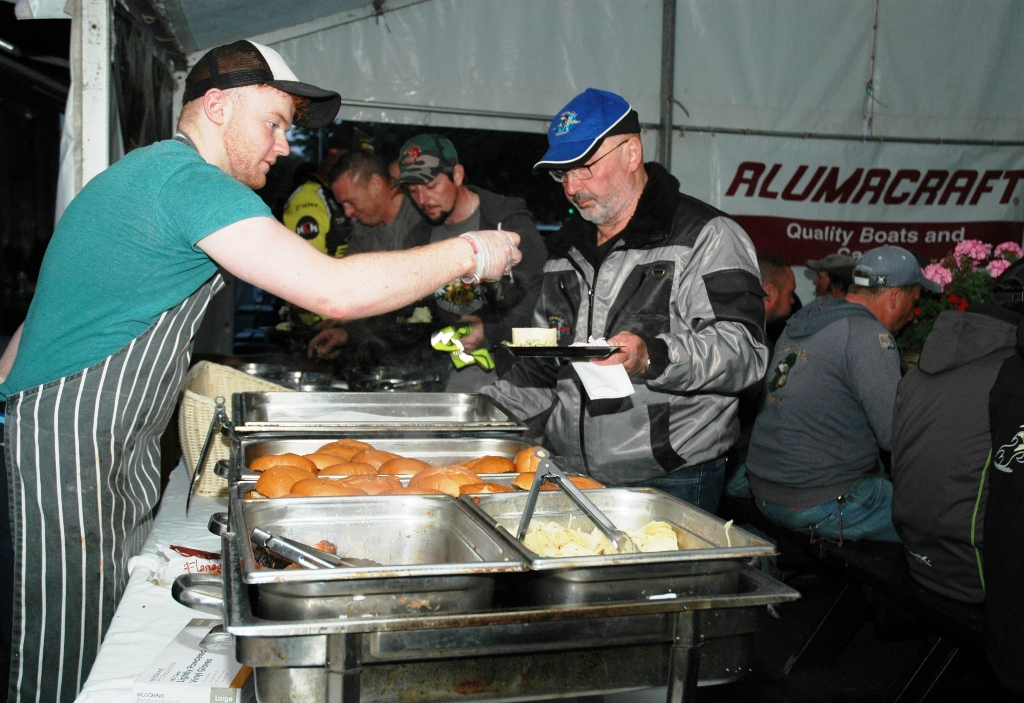 But before we start the prize giving we have to eat something, well I was hungry anyway! Flanagans on the lake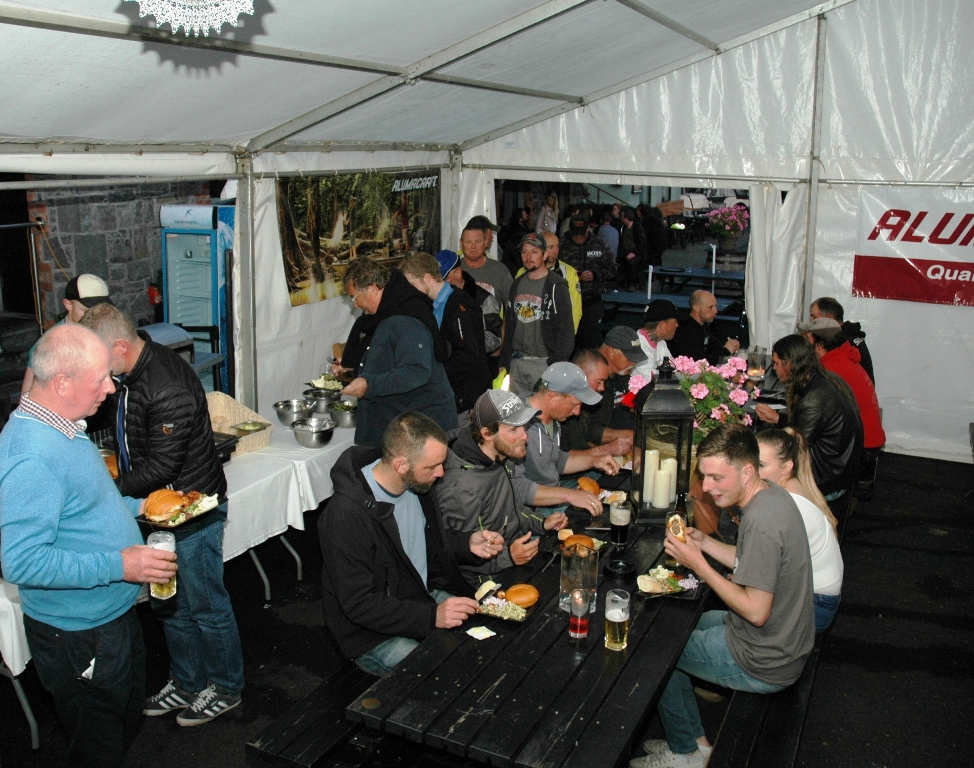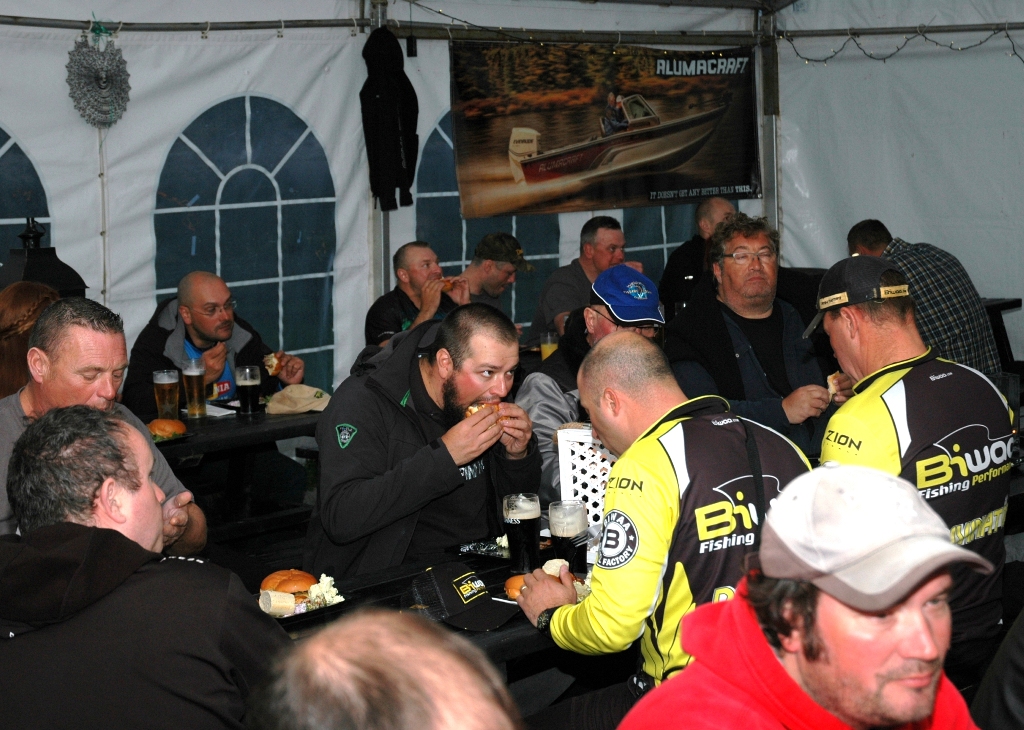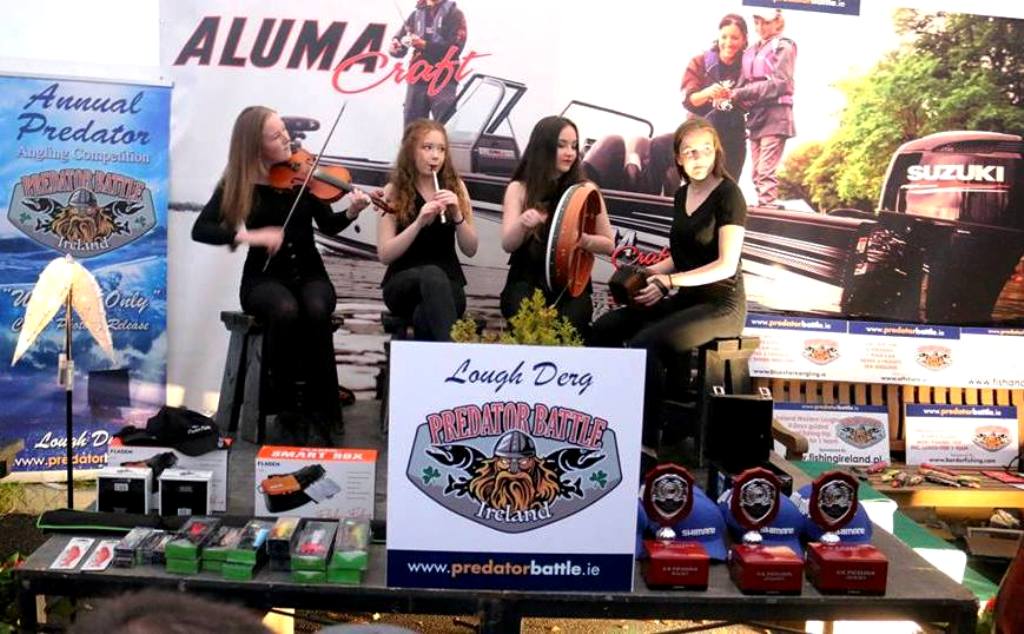 We met those girls a few years ago, they chance in beautiful woman, wonder how they look next year.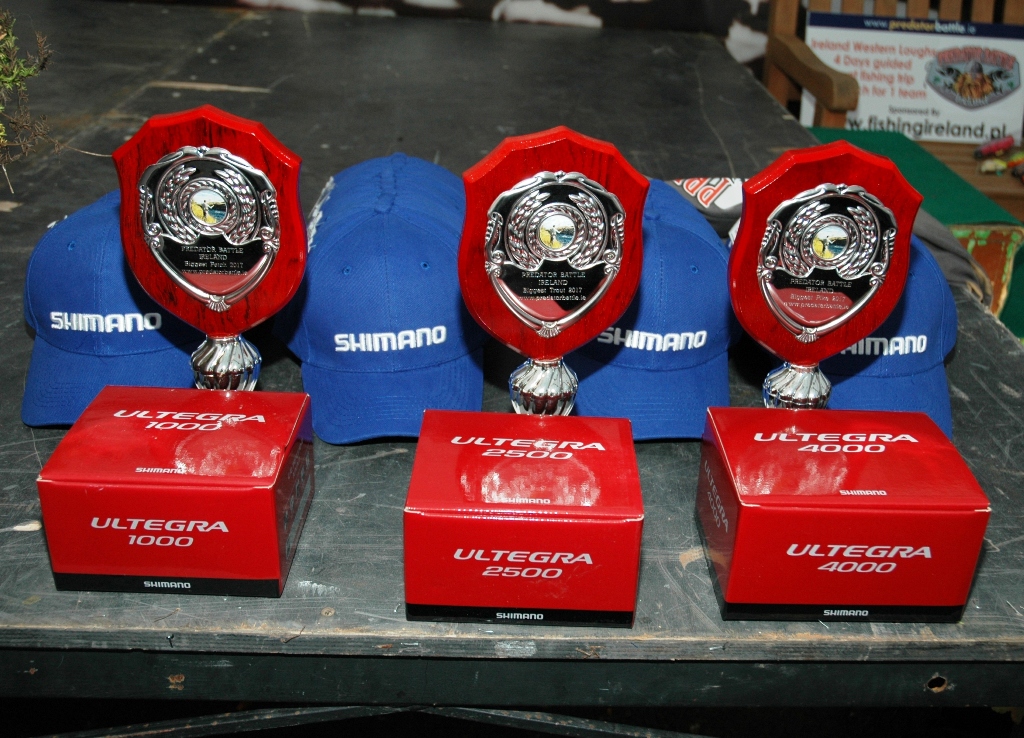 Let's start giving away prizes for the biggest Pike, Perch and Trout.
Of course a trophy and 3 shimano reels the Ultegra 1000, a 2500 and a 4000 fish.shimano-eu.com  And free Shimano caps for all.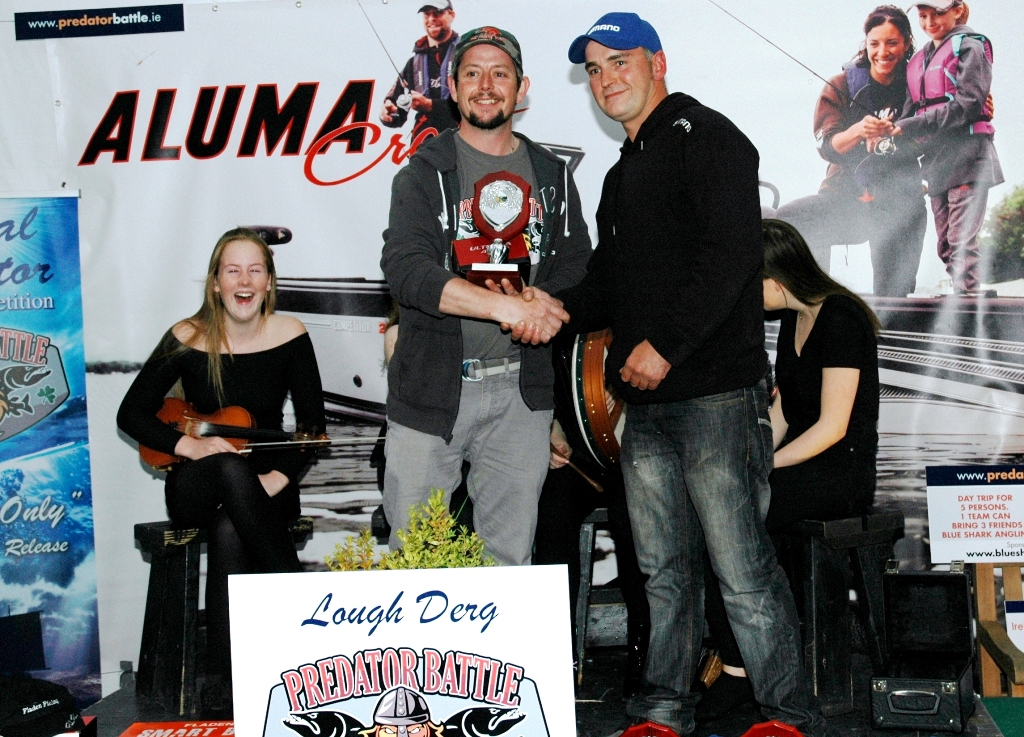 Biggest Pike 109 cm for Damien.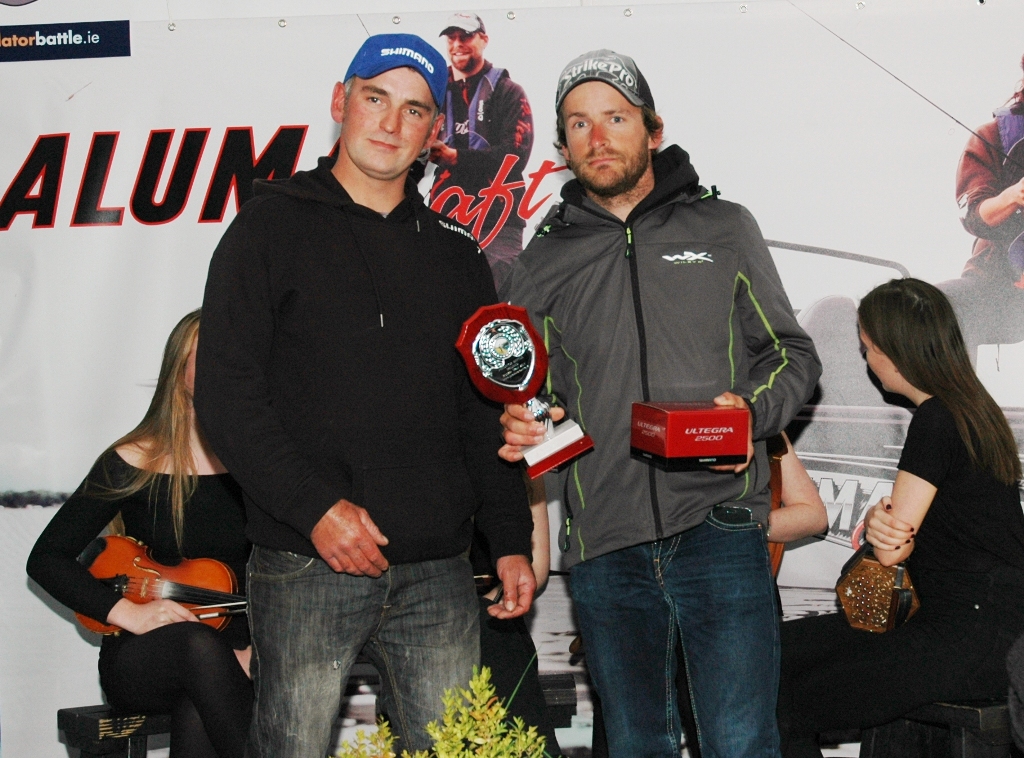 Biggest Perch 35 cm for Pierre.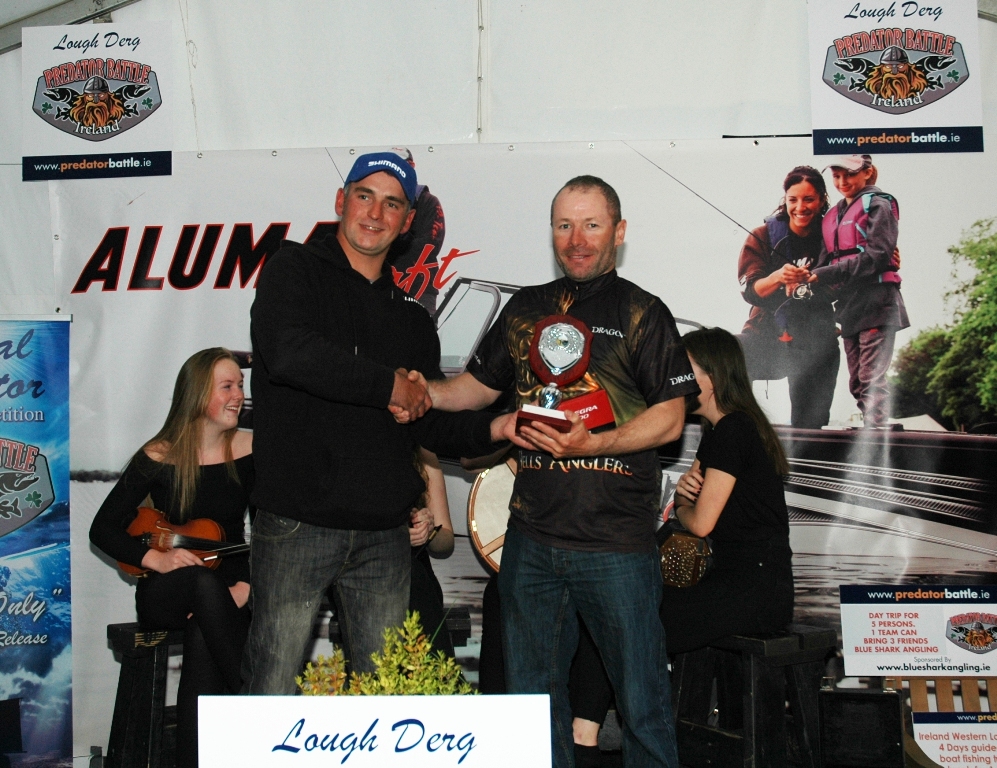 Biggest Trout 47,5 cm for Jacek.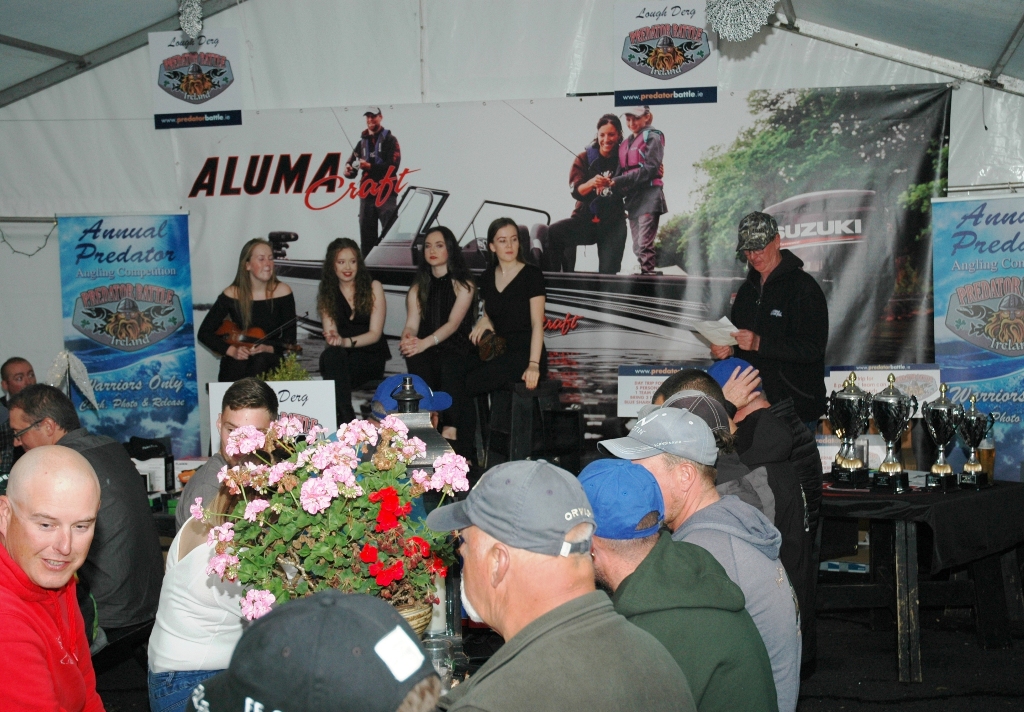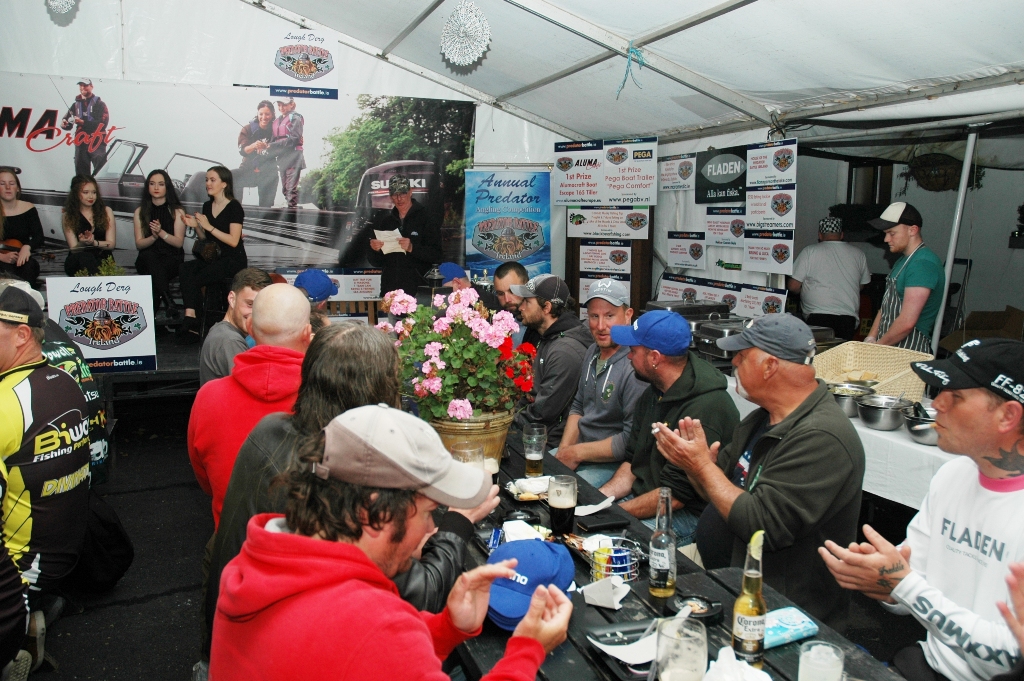 Saying something friendly this time comparing with the team meeting haha.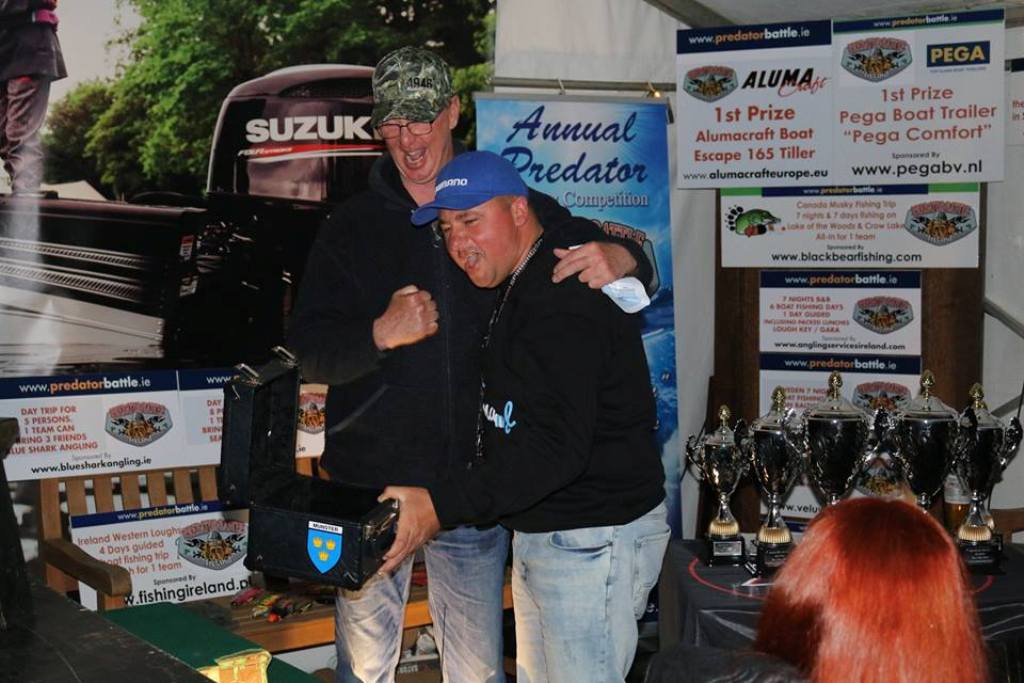 Bartosz will collect some money for the girls who are playing, love their music. He will be back next year in the competition yeahhhh hahaha.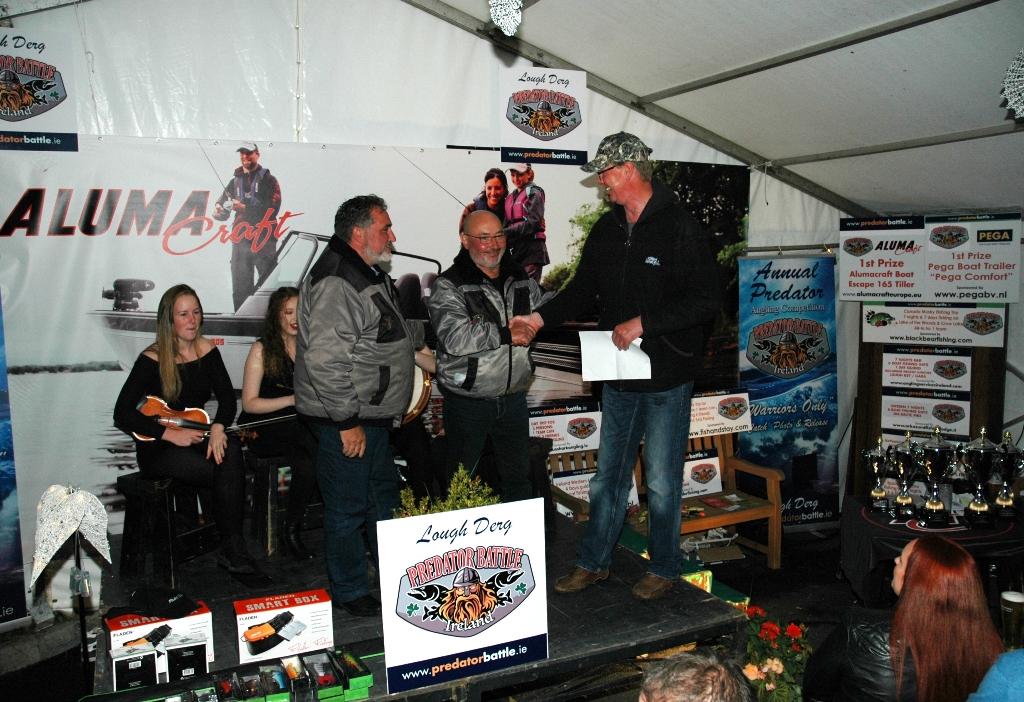 Also for next year a NEW sponsor for 2018, One week fishing ALL-IN at the Watermill lodge, fishing from bass boats. Thank you so much Pascal and Johnny, great to meet you both. www.bigpikefishingireland.co.uk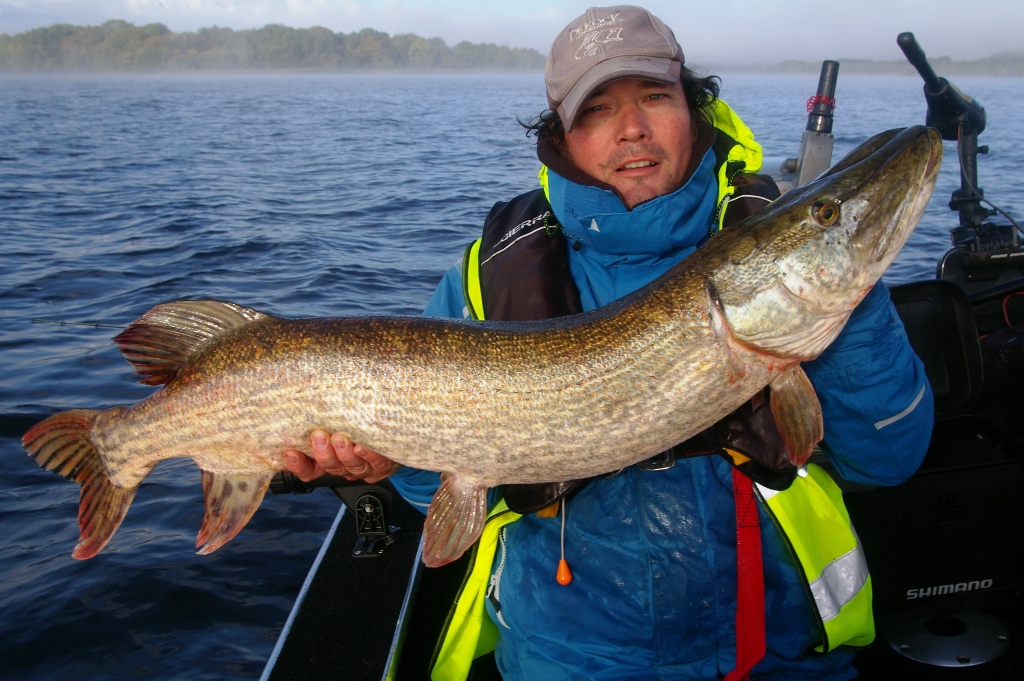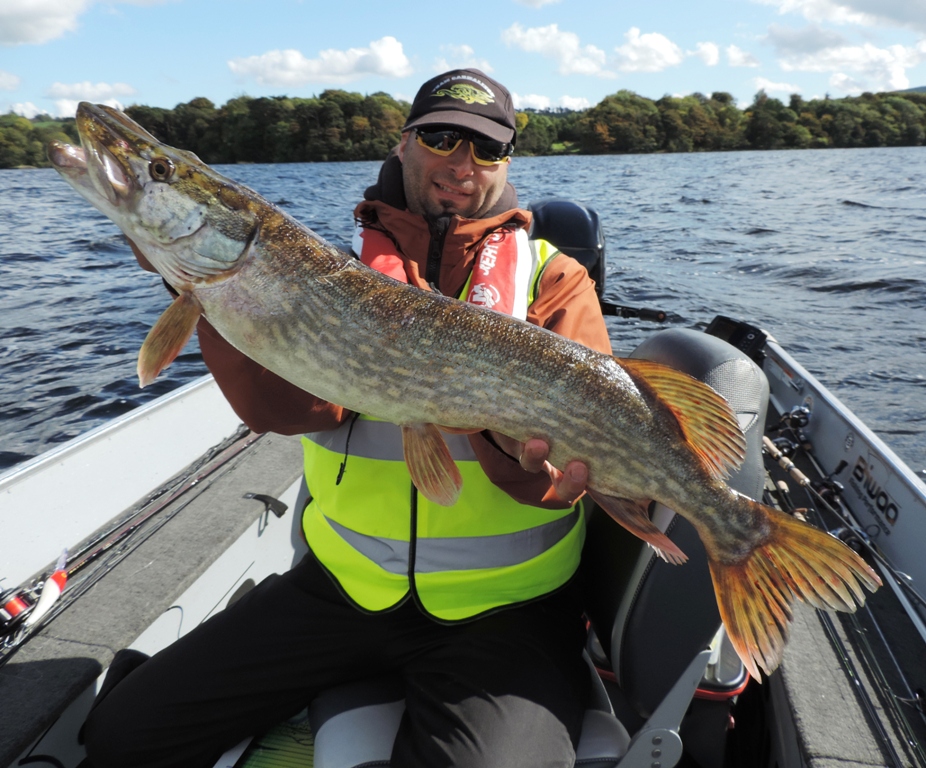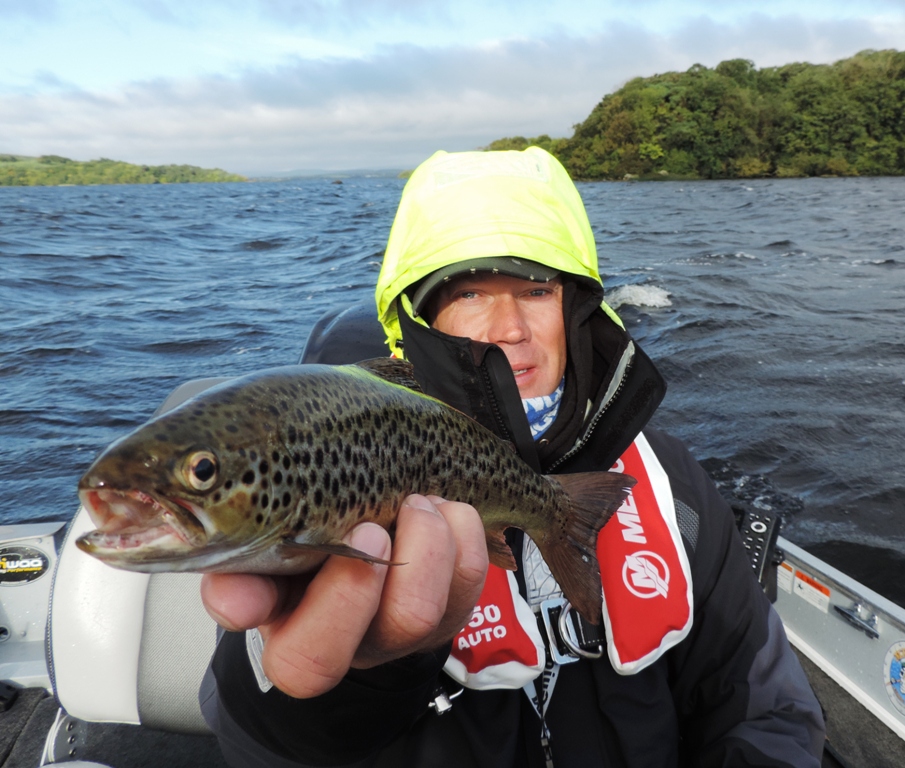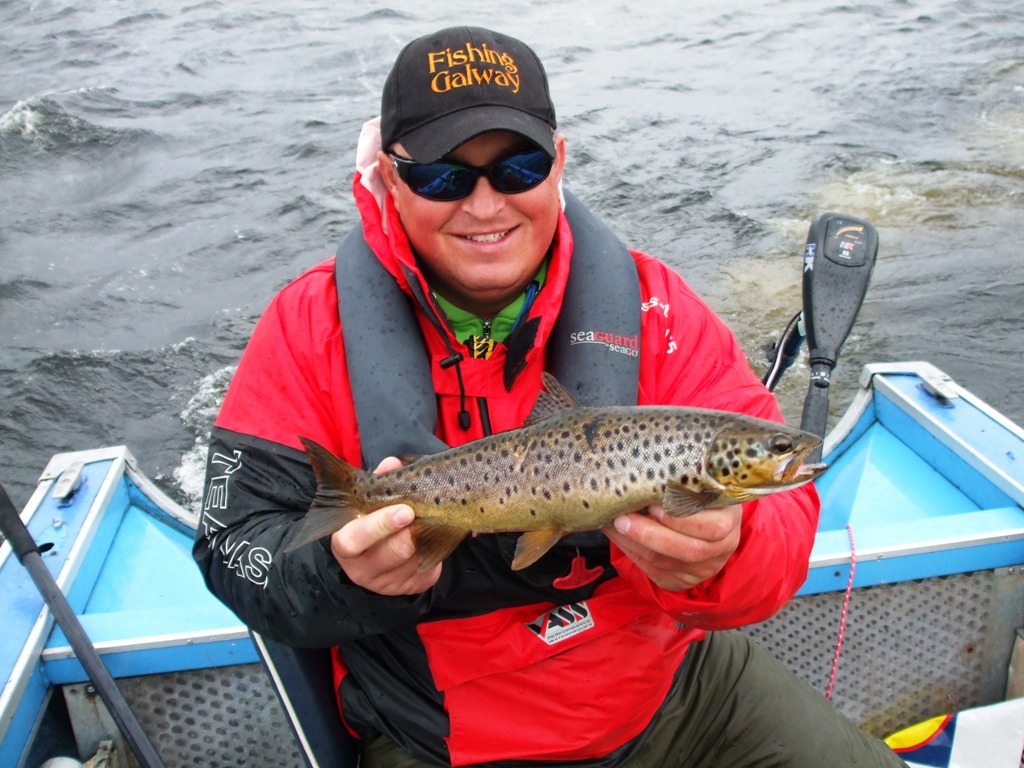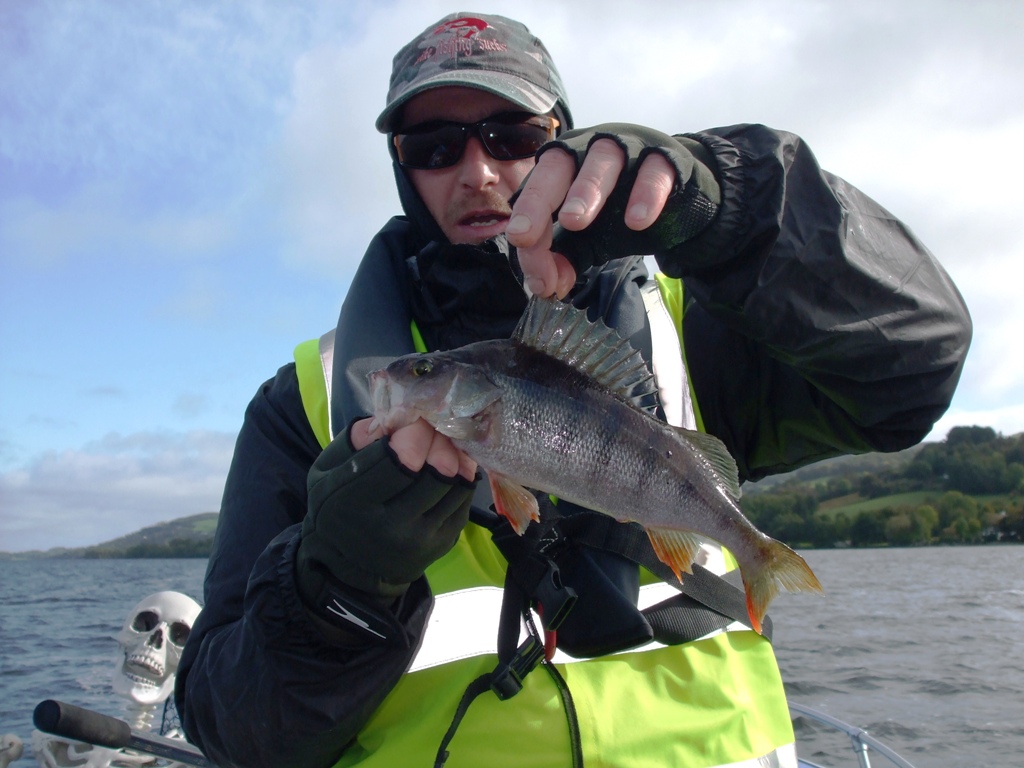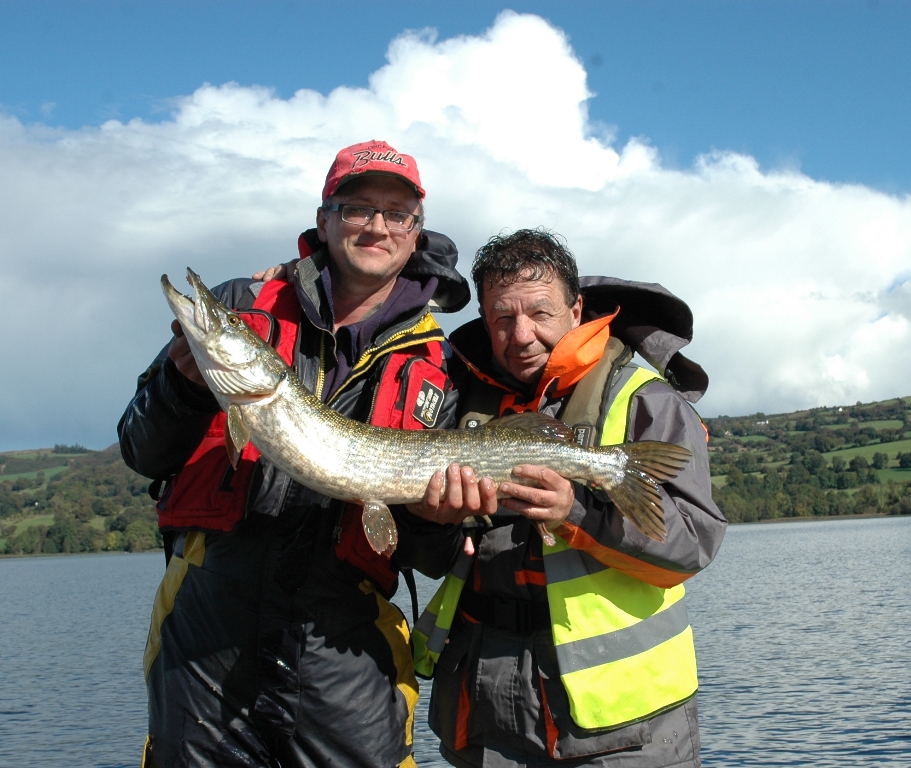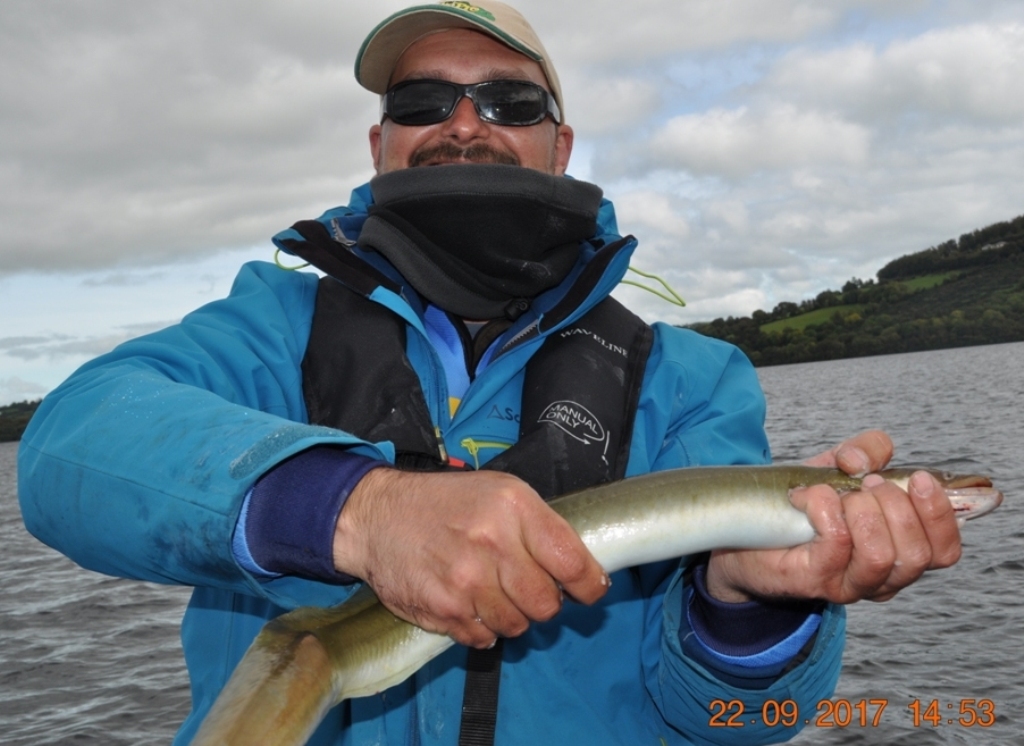 Next year again 4 Pike, 3 Perch and 1 Trout….sorry no eel!!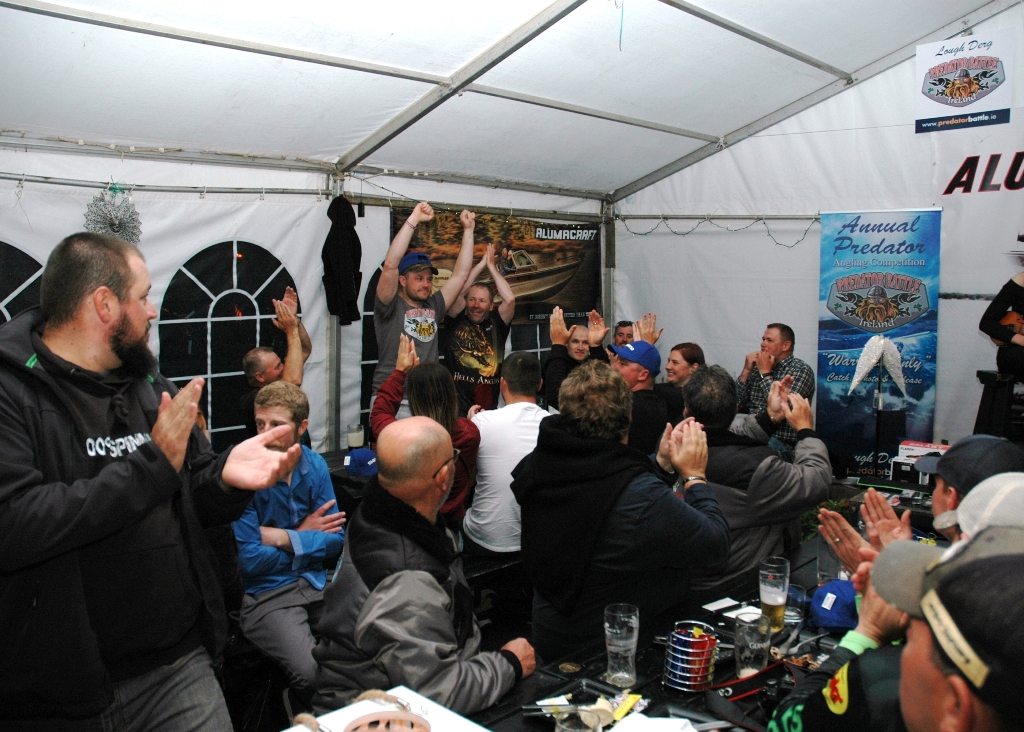 There we go the Warriors/Winners of the Predator Battle Ireland 2018  with a total length of 512 cm. Igor Klosowski & Rafal Pelc.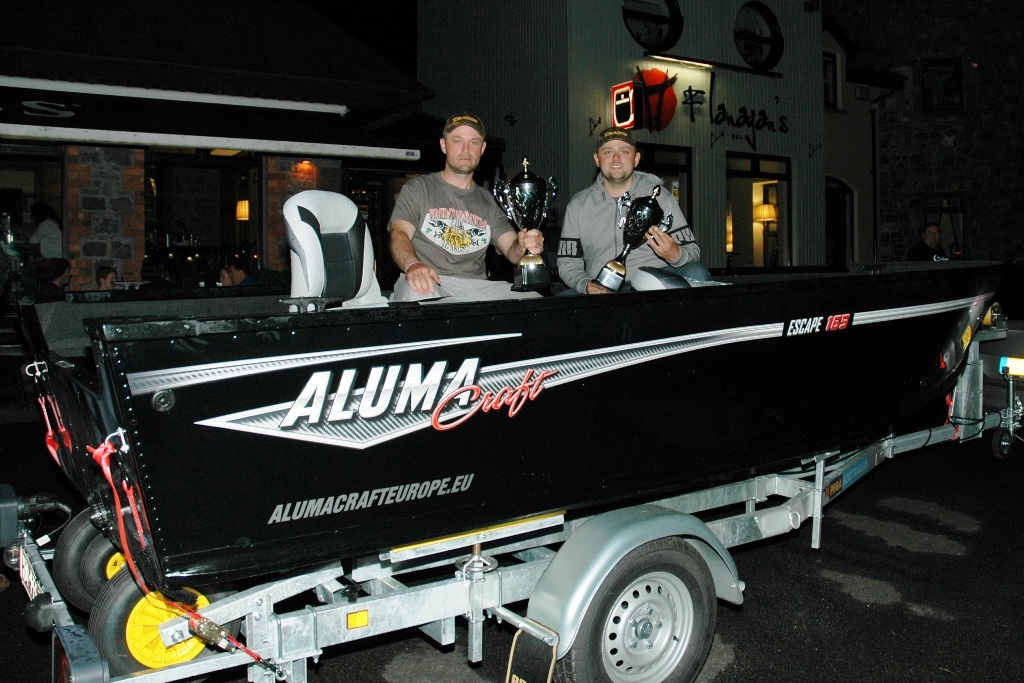 They can bring back home a hell of a 1st Prize the "Alumacraft Escape 165 tiller" on a "Pega Boattrailer" Congratulations guys, great fishing!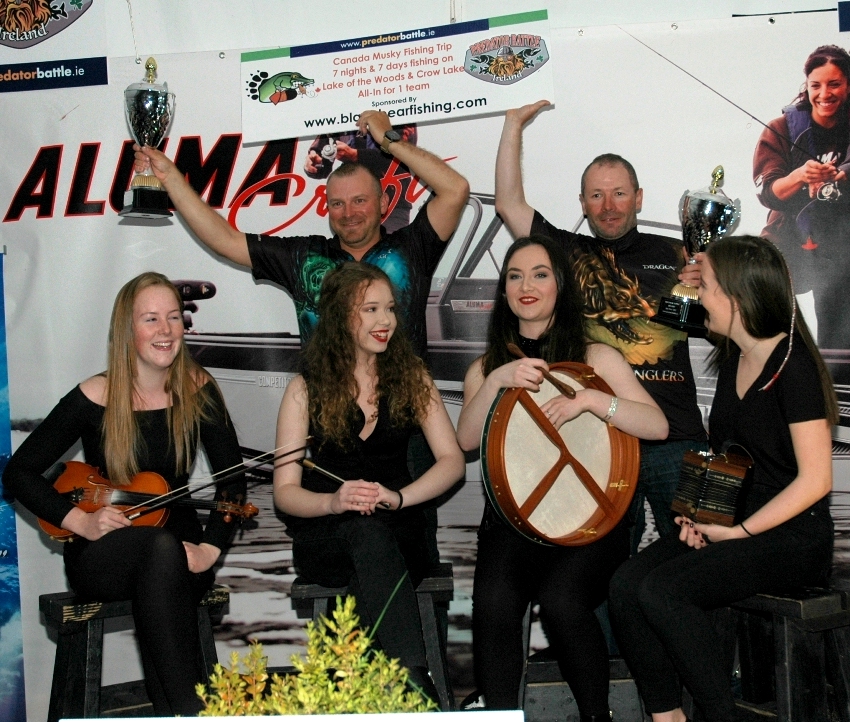 Number 2: Jacek & Tomasz , they go to Canada for a week musky fishing at Black Bear Camp. This is a trip of a life time, you better book one week extra!!! Black Bear fishing Vacations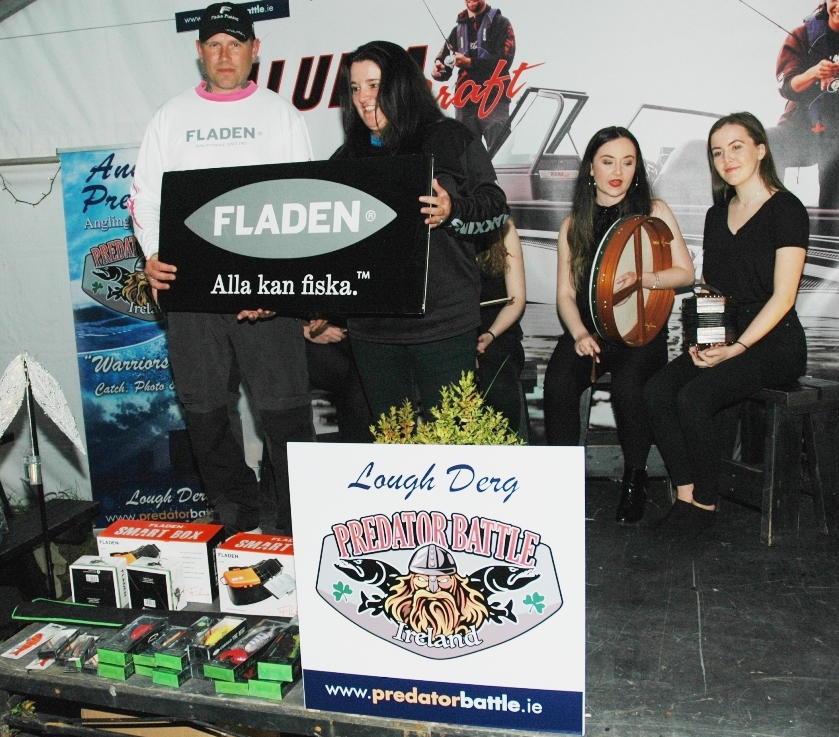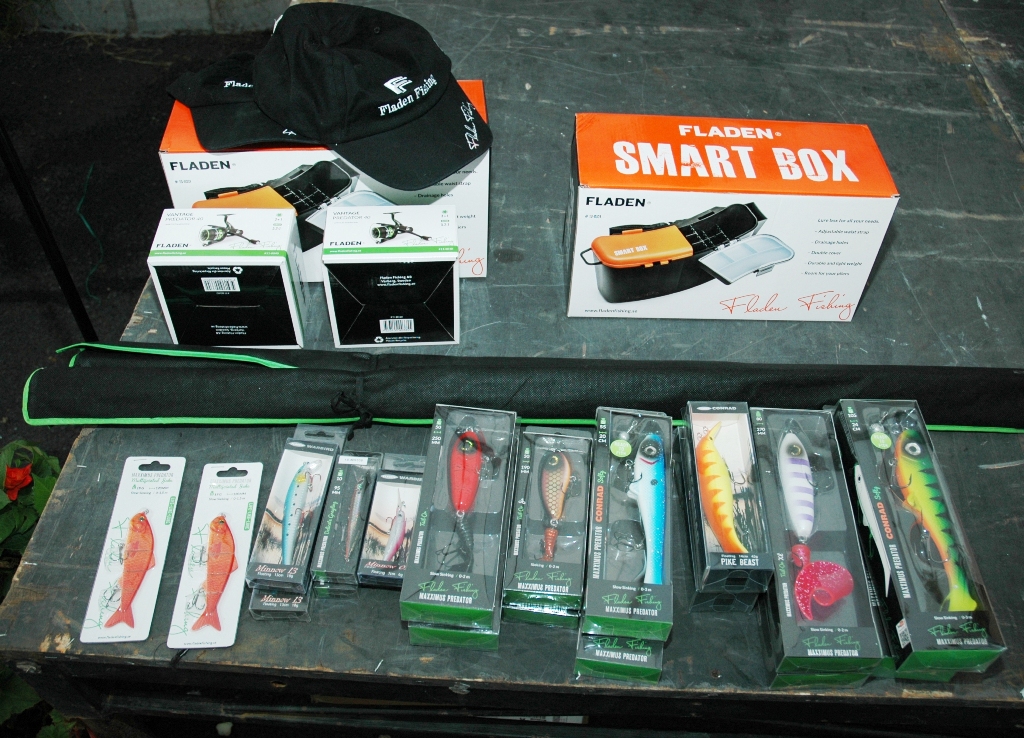 Number 3: Joe & Pat went for loads of fishing tackle from Fladen. They couldn't be here so Rachel and Ian from Fladen showing the prize. Fladen Fishing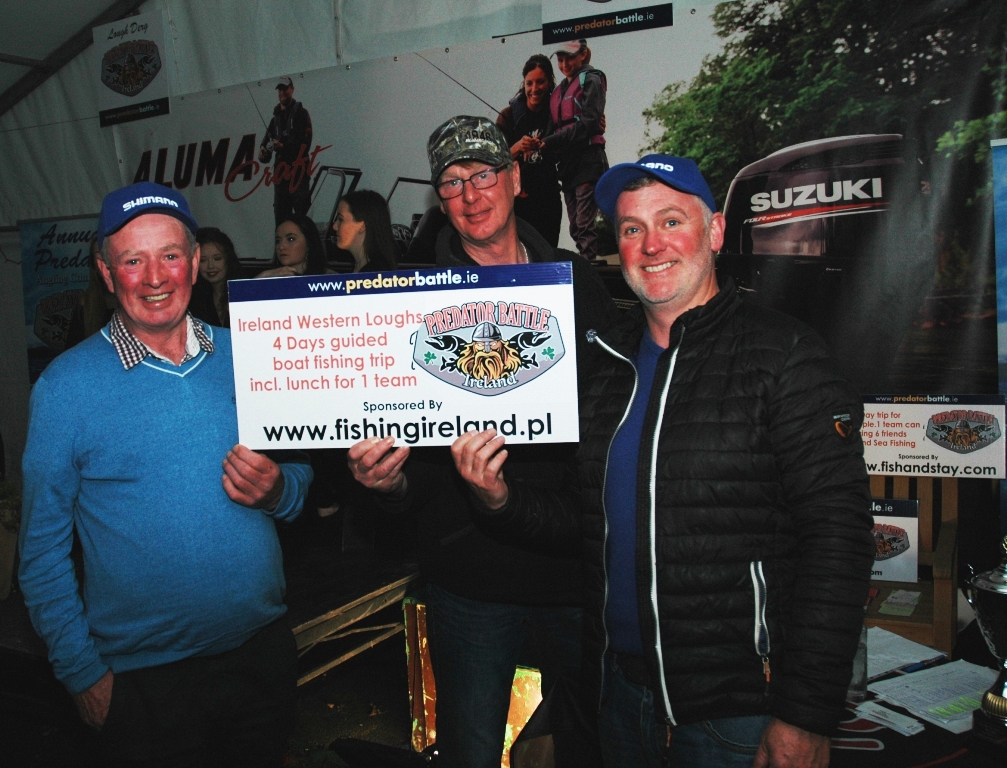 Number 4: Paul & Mal will stay in Ireland they go for the 4 guided days with Jacek and Tomasz. www.fishingireland.pl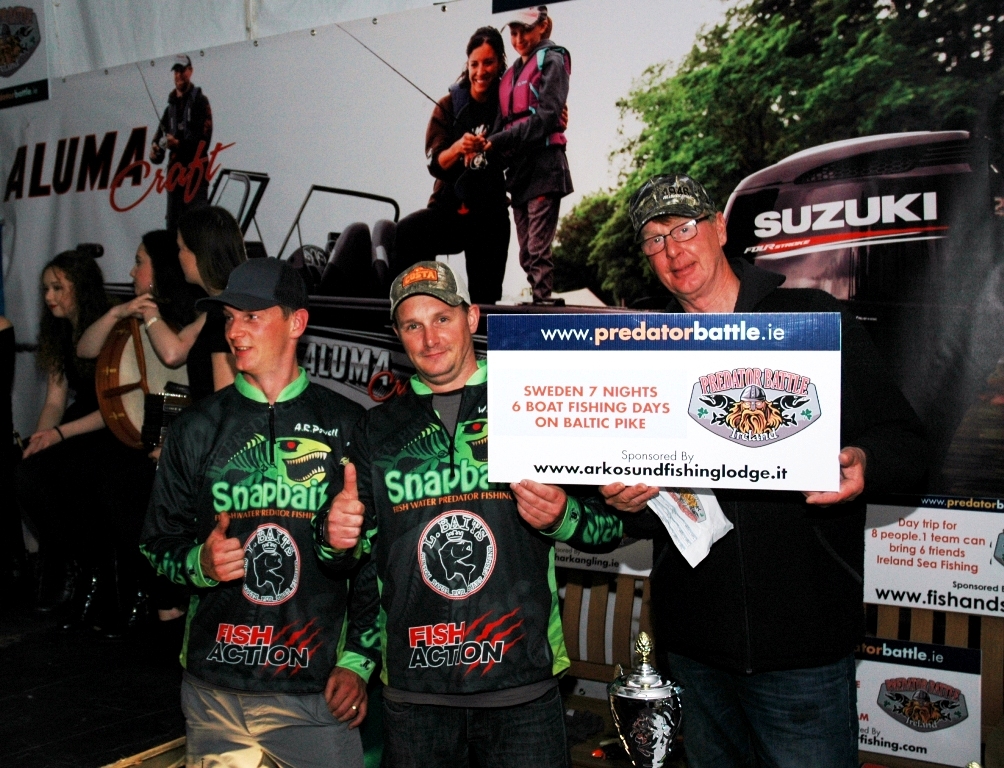 Number 5: Steven & Andrew going to Sweden for one week going after the Swedish Baltic pike. Arkosund fishing lodge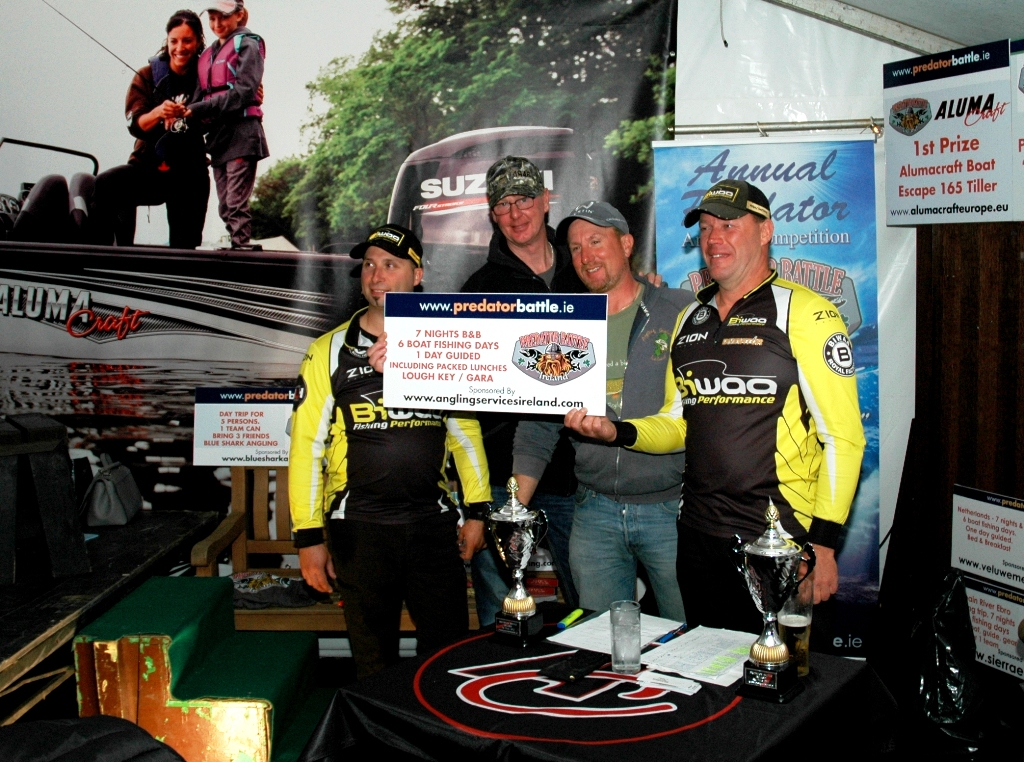 Number 6: Philippe & Vincent took one week fishing in Ireland, Boyle of Bodo Funke who opened this year his own new B&B including one day guided. www.anglingservicesireland.com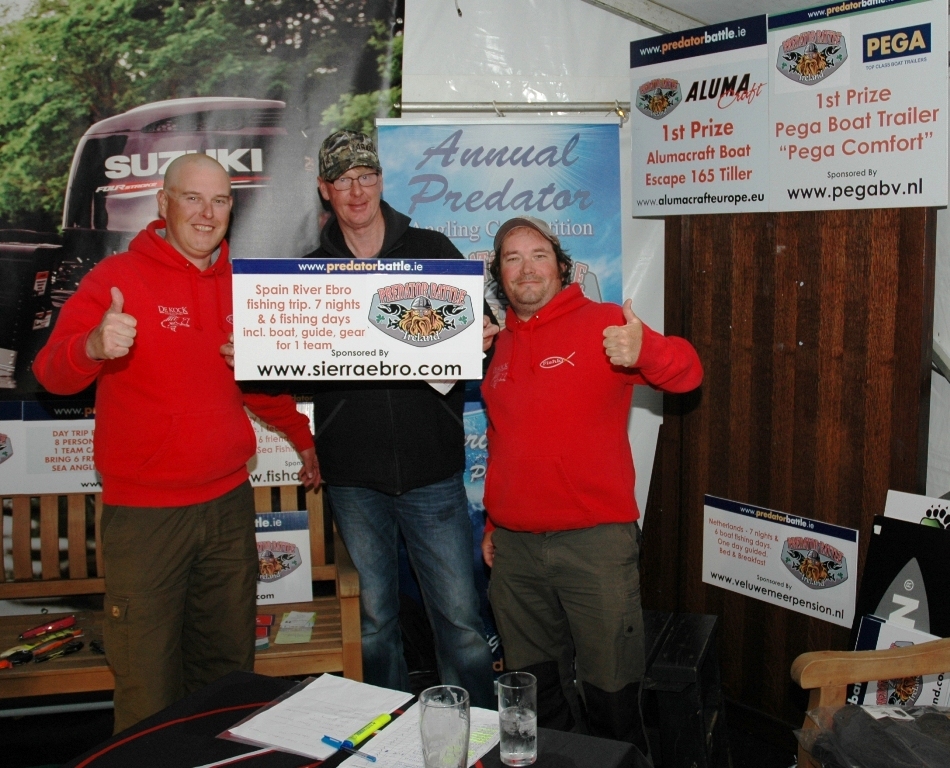 Number 7: Nico & Frans go to Spain for one week after big catfish on the river Ebro. But great carp and zander fishing as well! www.sierraebro.com
Number 8: Simon & Anthony are very happy with one week fishing in the Netherlands, Great Pike fishing, or Zander if you want to catch predators. www.veluwemeerpension.nl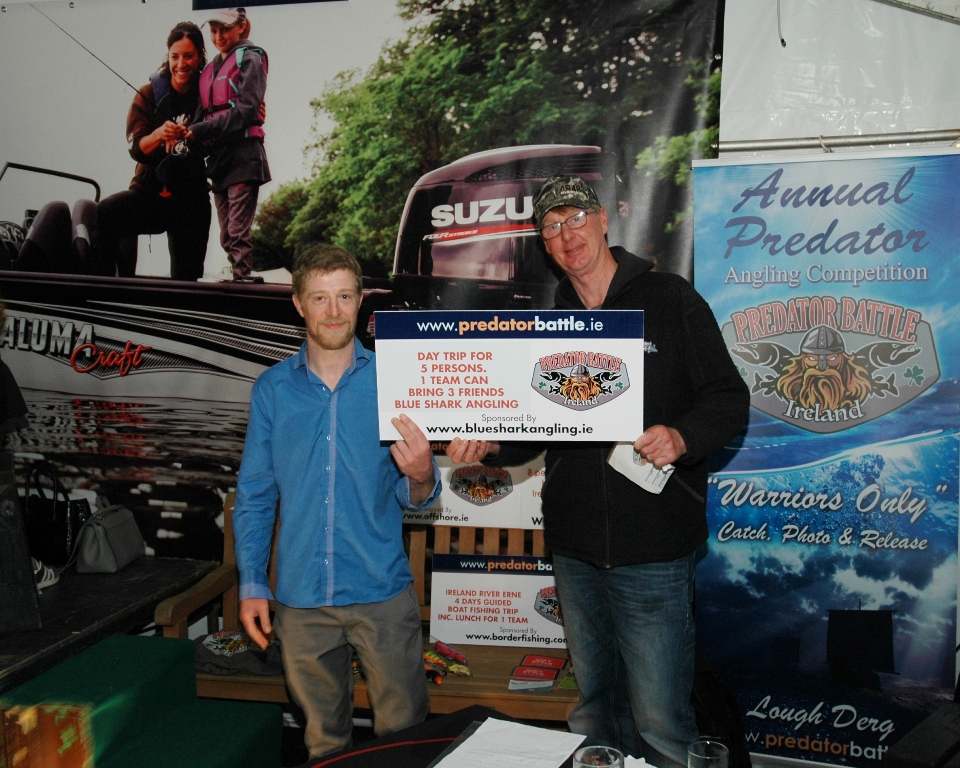 Number 9: Jean-Philippe & Sam going out for a Irish day sea fishing  "Blue Shark " they can bring 3 friends as well. Blue Shark Angling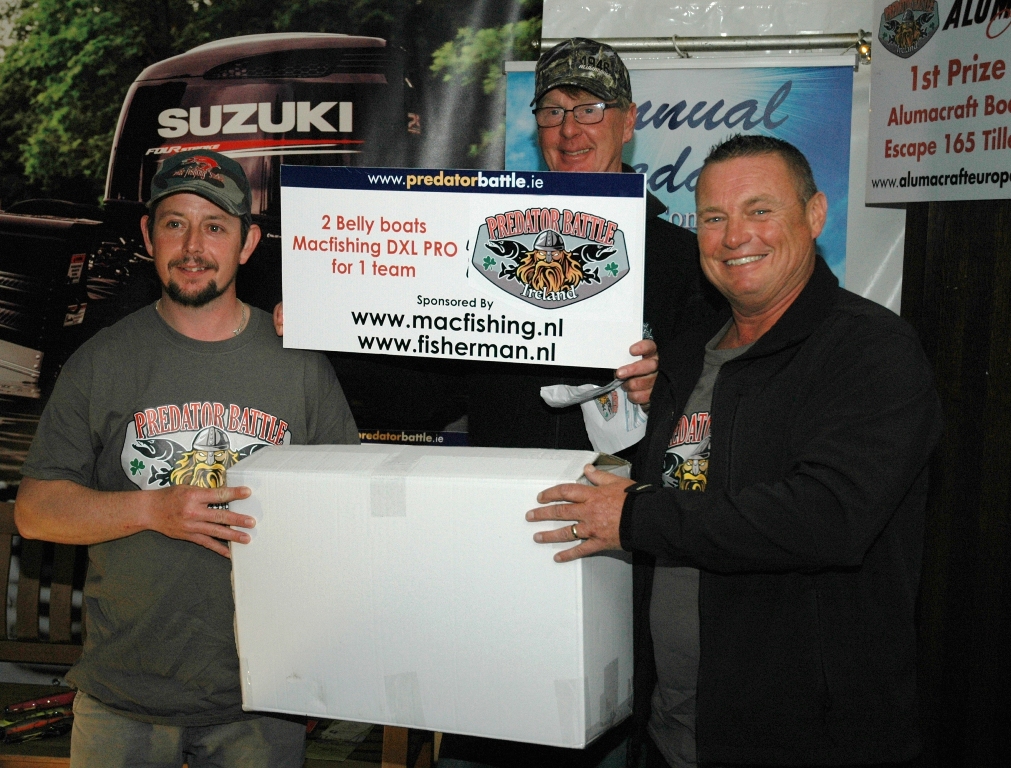 Number 10: Damien & Kevin were very impressed of the belly boat quality of Macfishing. www.macfishing.nl & www.fisherman.nl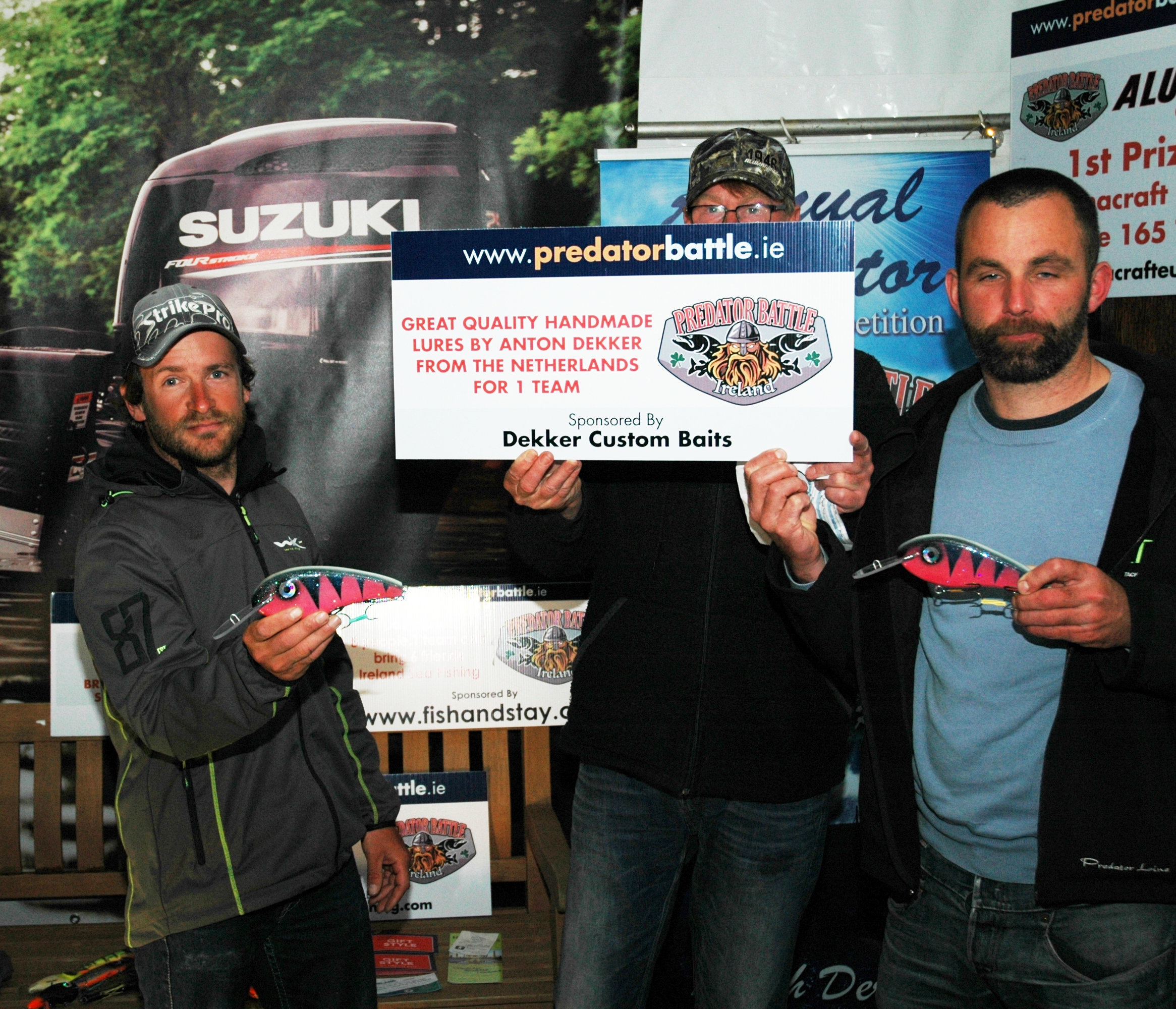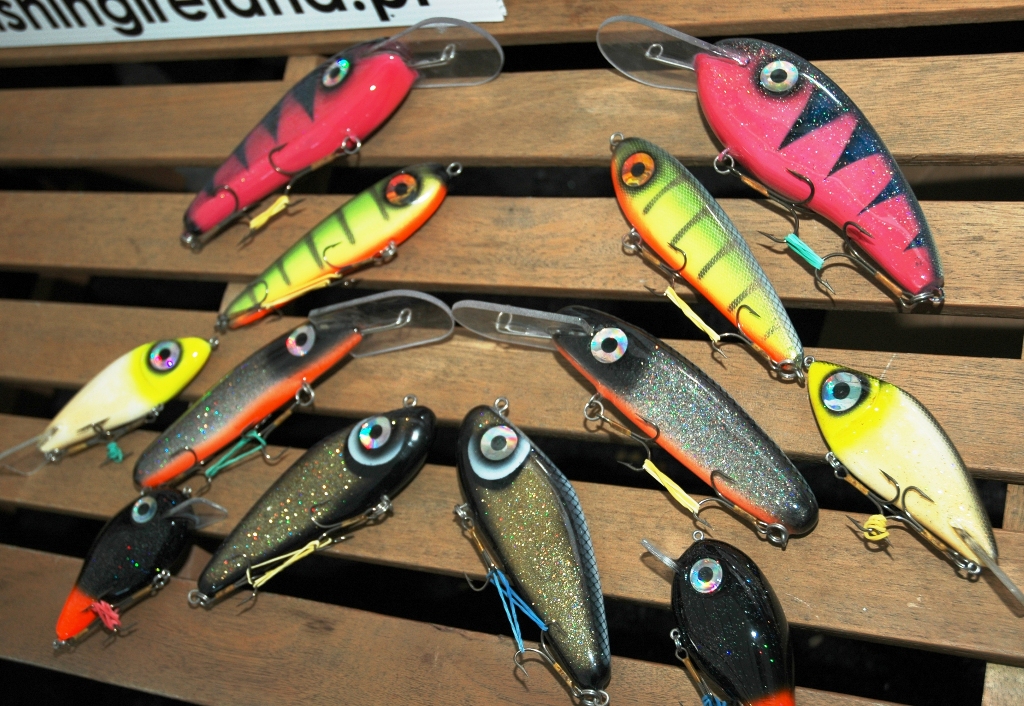 Number 11: Jason & Pierre liked the handmade baits of Anton Dekker very much. Facebook page of Dekker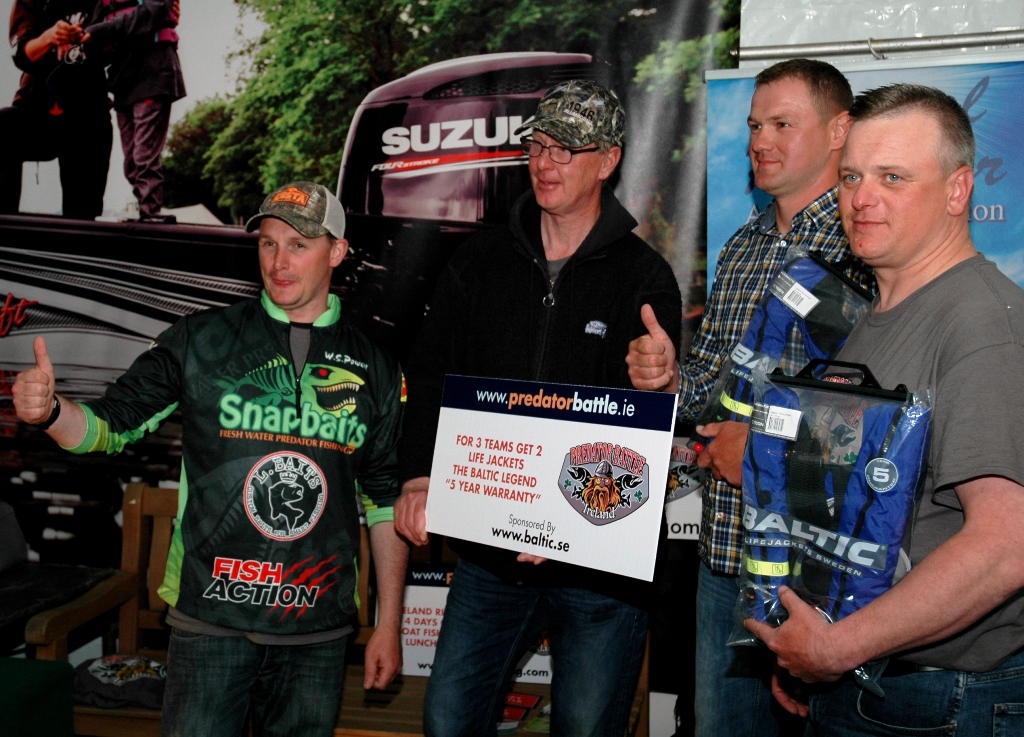 Number 12: Krzysztof & Marek needed more safety on the water so they took the Baltic life jackets. www.baltic.se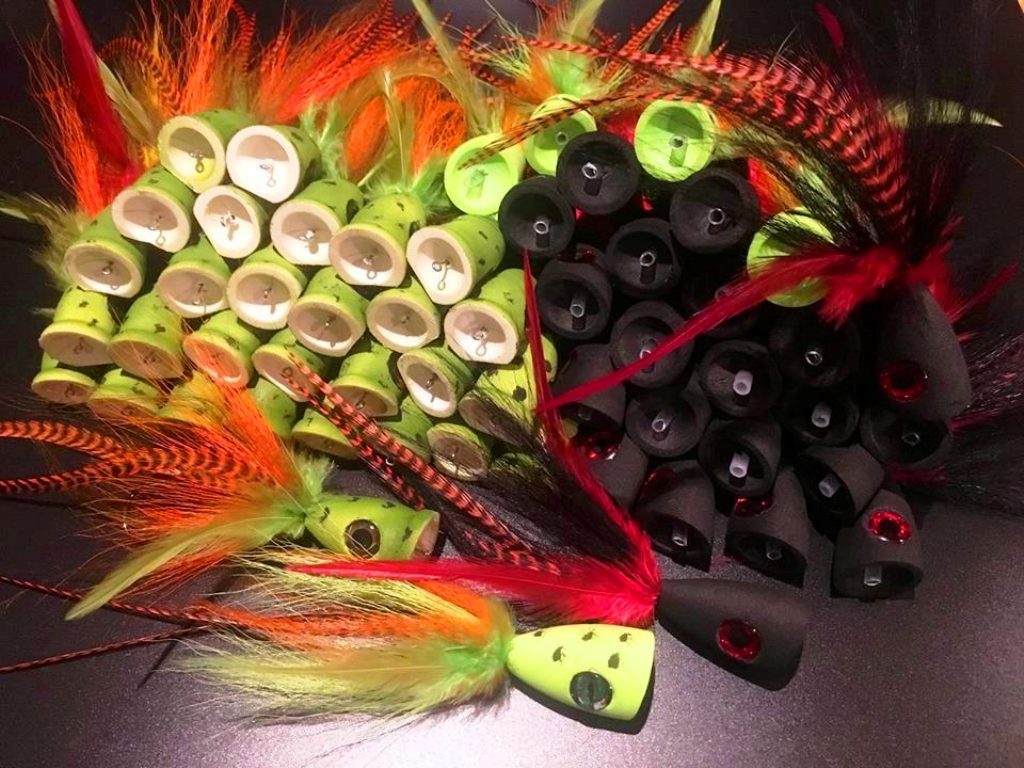 Great sponsor prize at the team meeting, pike poppers of Bigstreamers. www.bigstreamers.com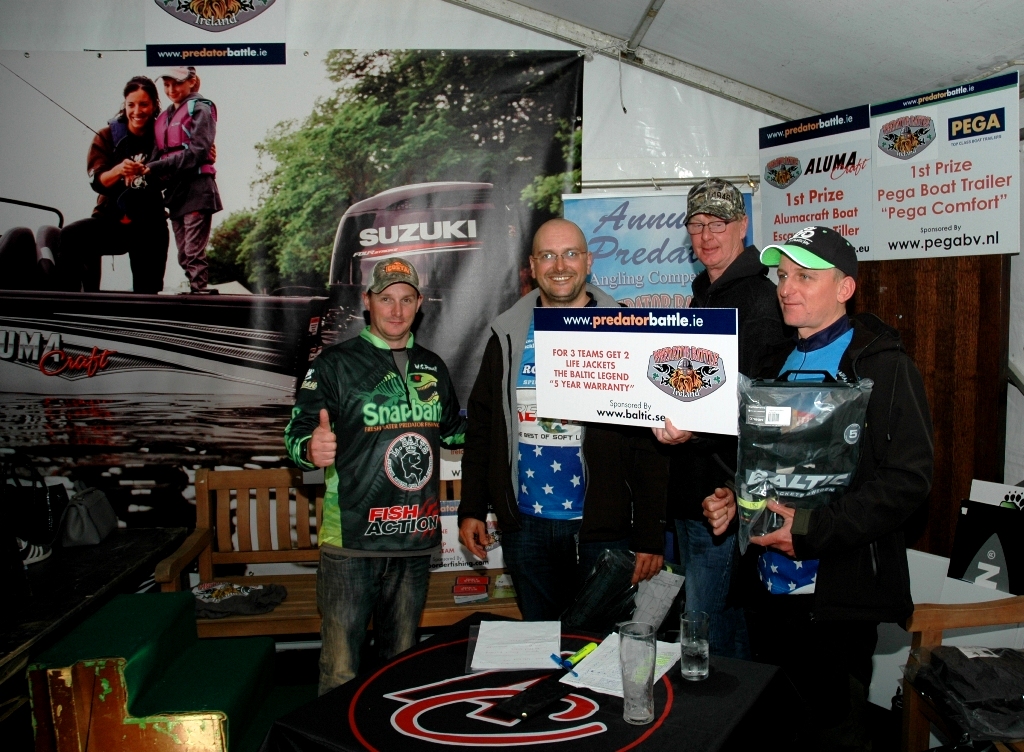 Number 13: Oliviu & Petru took the Baltic life jackets as well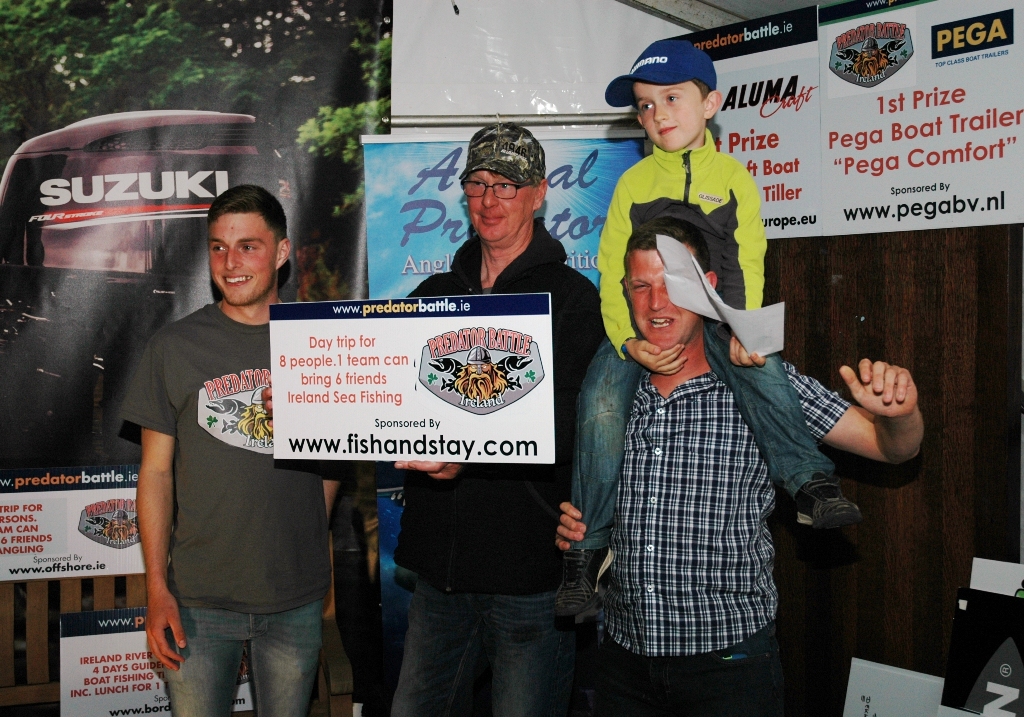 Number 14: Anthony & Patrick have a great day sea fishing and they can bring 6 friends. www.fishandstay.com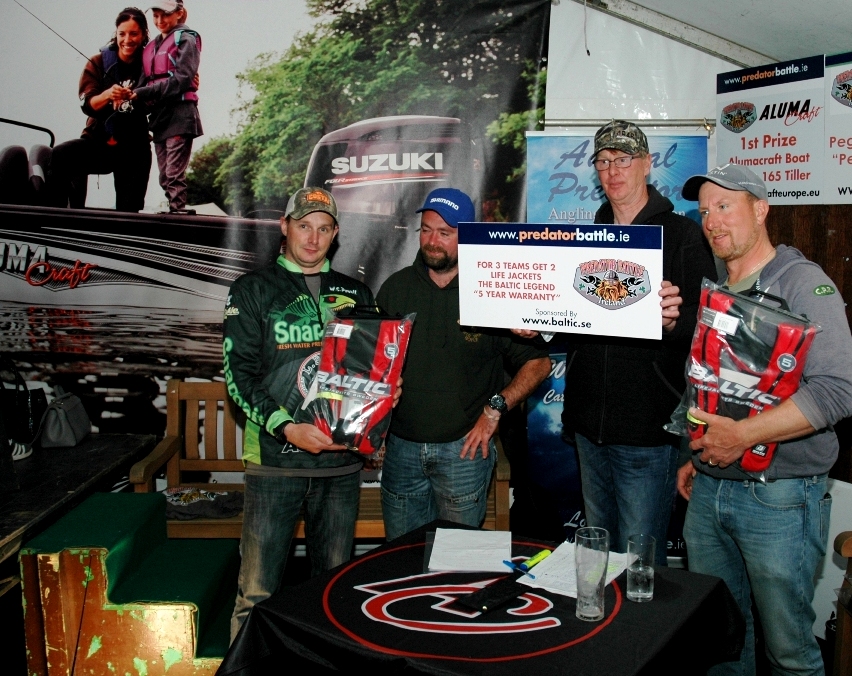 Number 15: Bodo & Brendan went home also with the Baltic life jackets.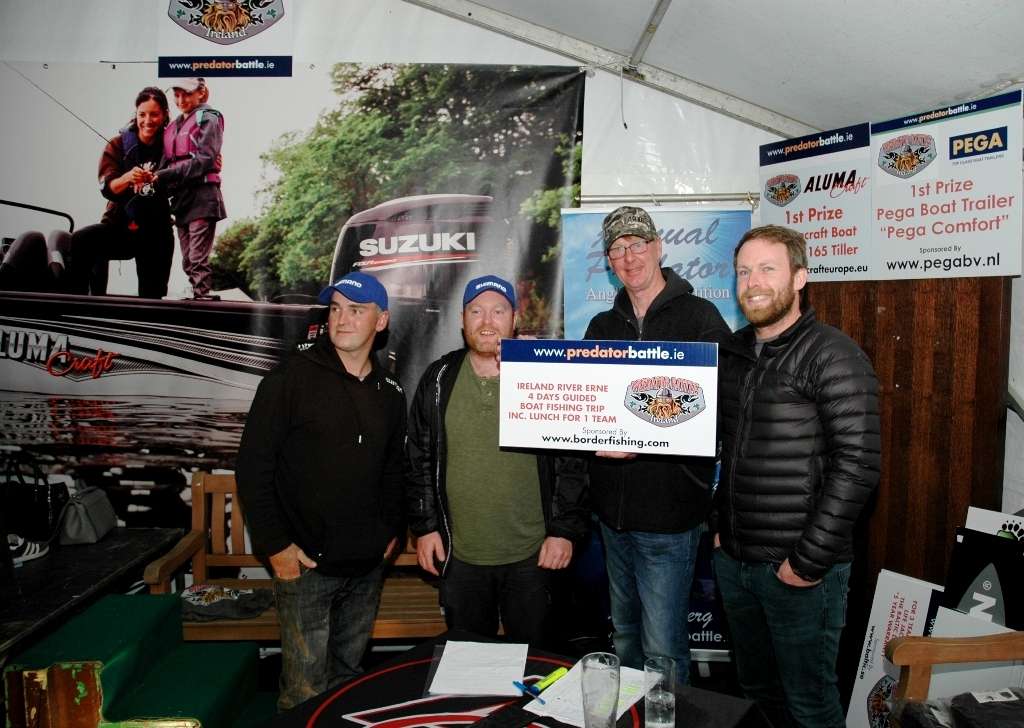 Number 16: Barry & Ivan took the 4 days guided fishing trip of Gerard. Border Fishing Guides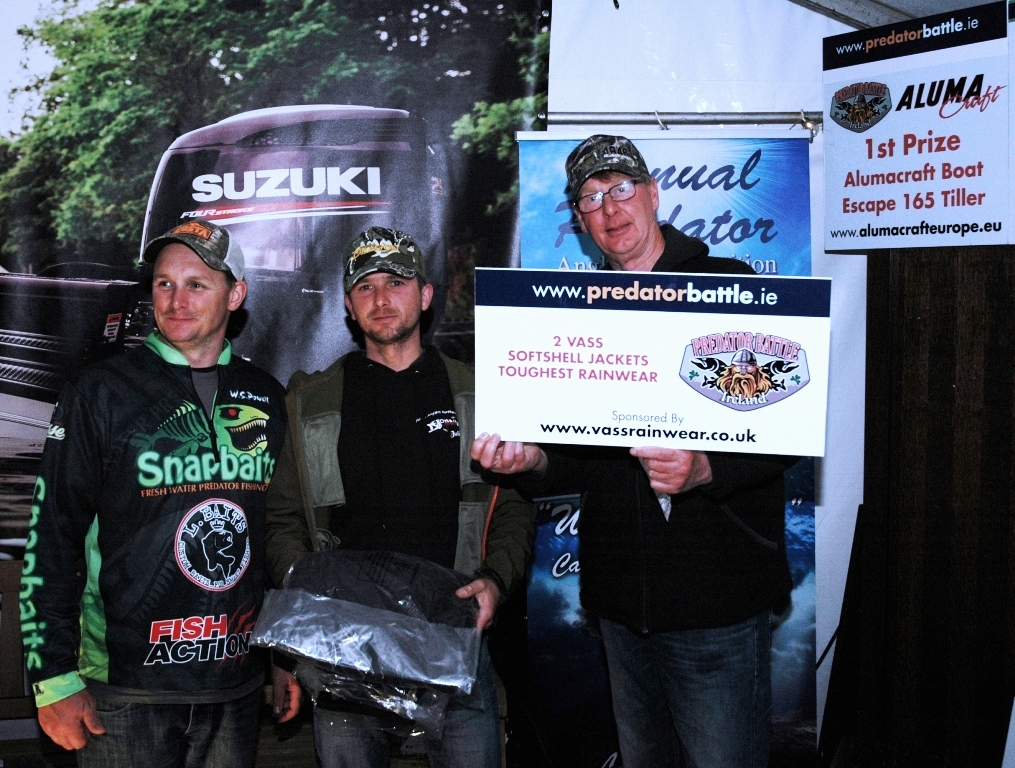 Number 17: Julian & Slawek needed some soft shell jackets of Vass Rain wear. www.vassrainwear.co.uk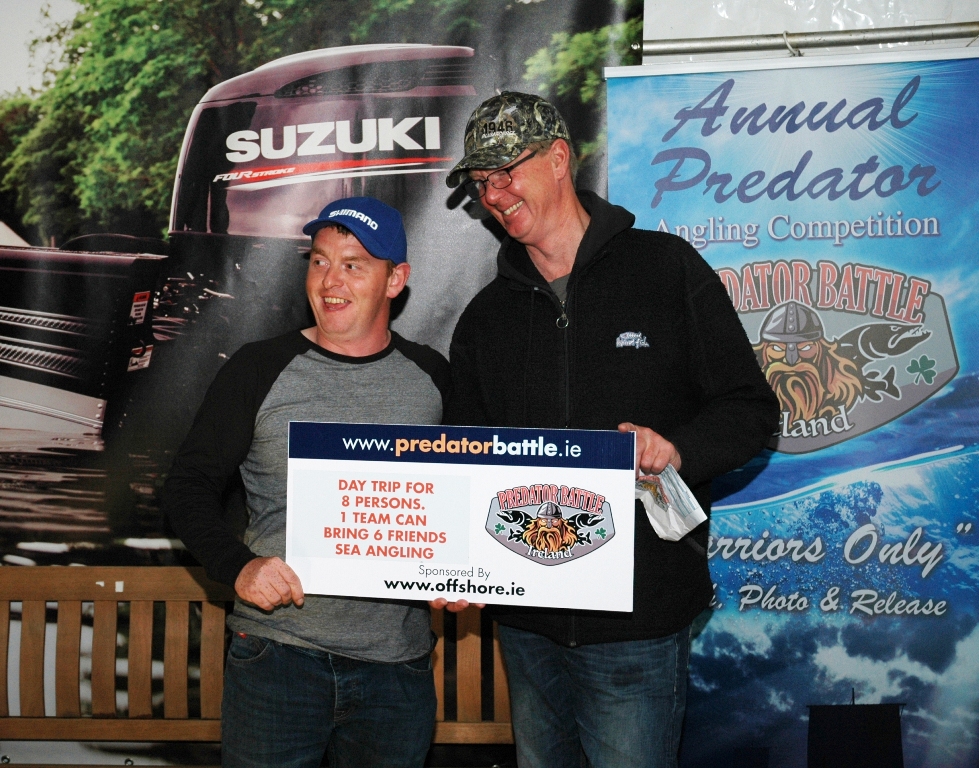 Number 18: Michael & Shane took the last prize and not the least a sea fishing trip in Ireland. www.offshore.ie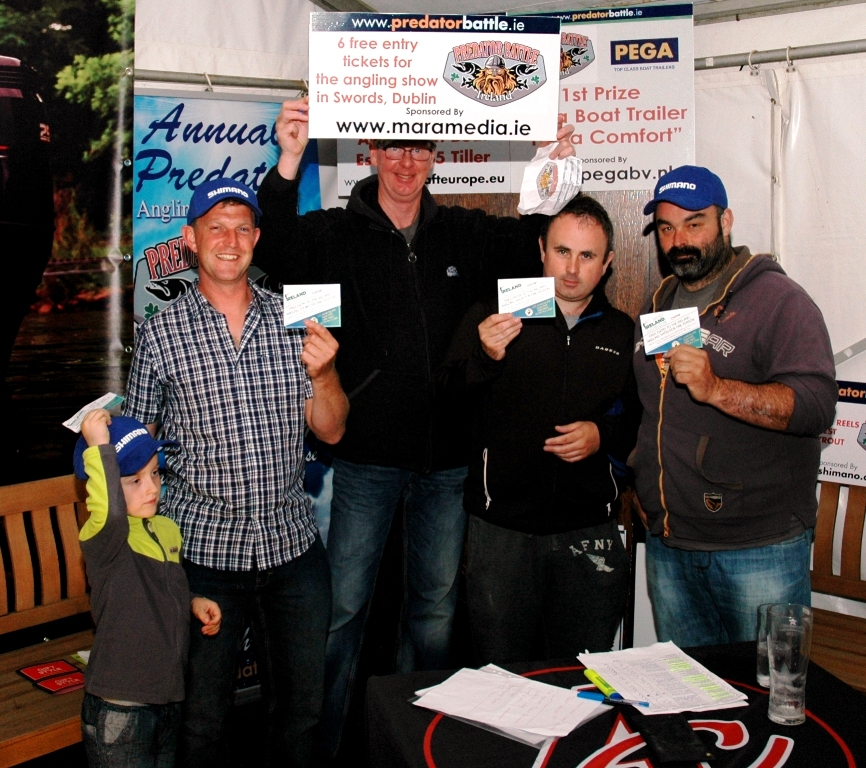 Like every year 6 free entry tickets for the Angling show in Swords, Dublin. www.maramedia.ie
We ended up with 18 team prizes, I will do my very best to get this next year again…..or more! Of course they all got free goodies/finger food/ local vouchers of 20 euro/2 times a barbeque and more….drinks….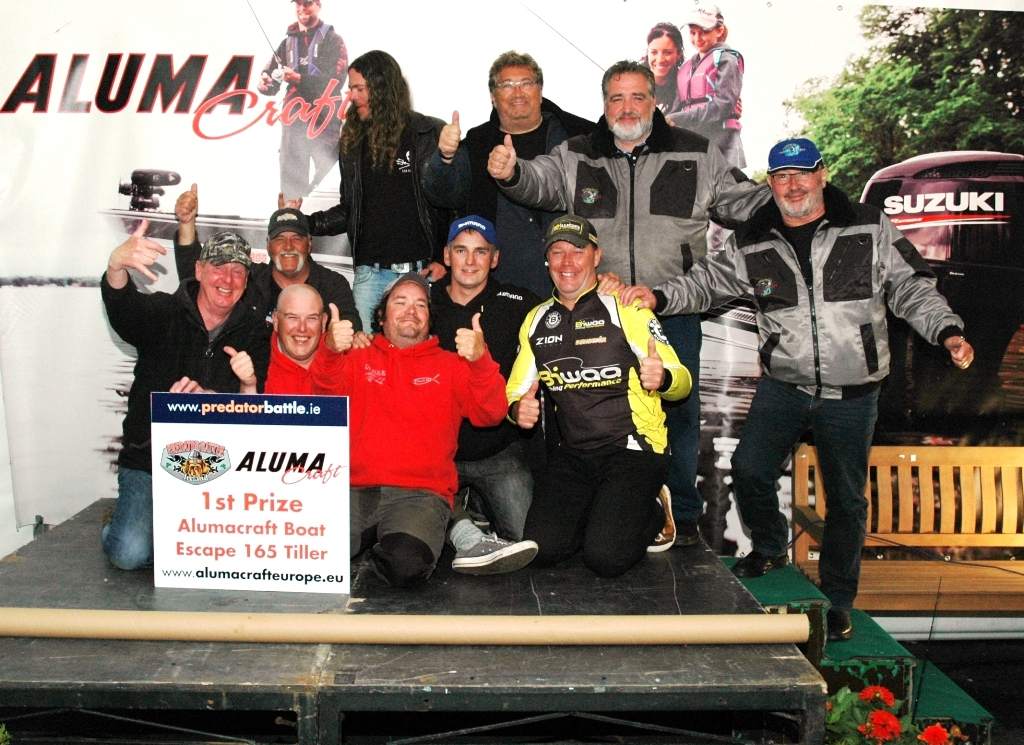 After the prize giving evening always a few hard core drinkers, all on the photo.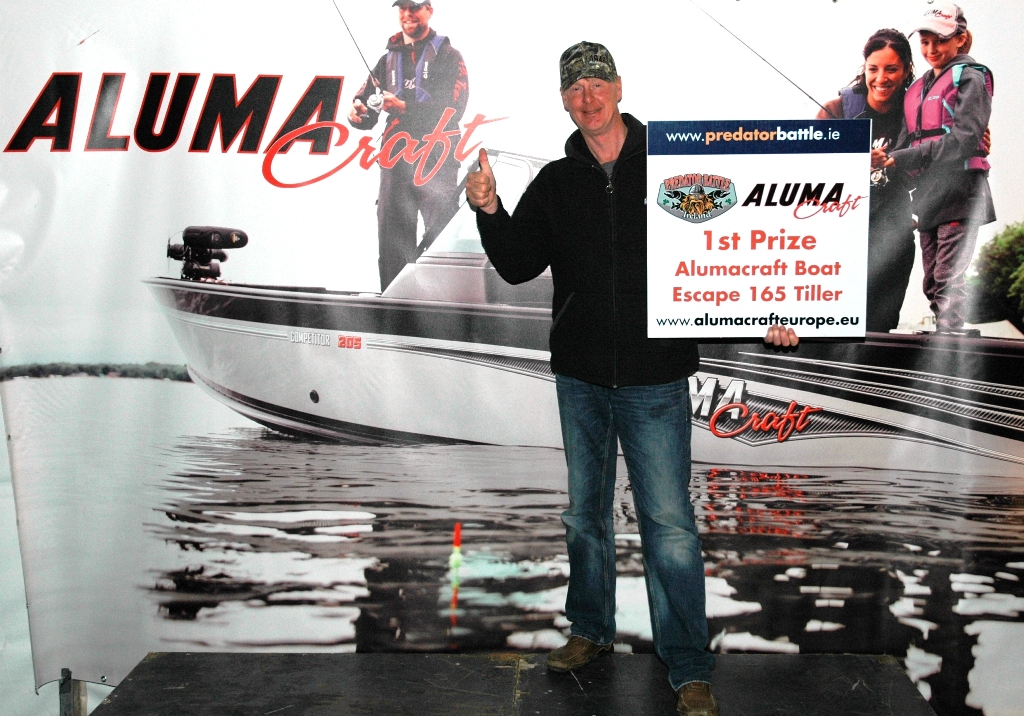 Special thanks to the Main sponsor of the Predator Battle Ireland 2017. Alumacraft Europe from the Netherlands. www.alumacrafteurope.com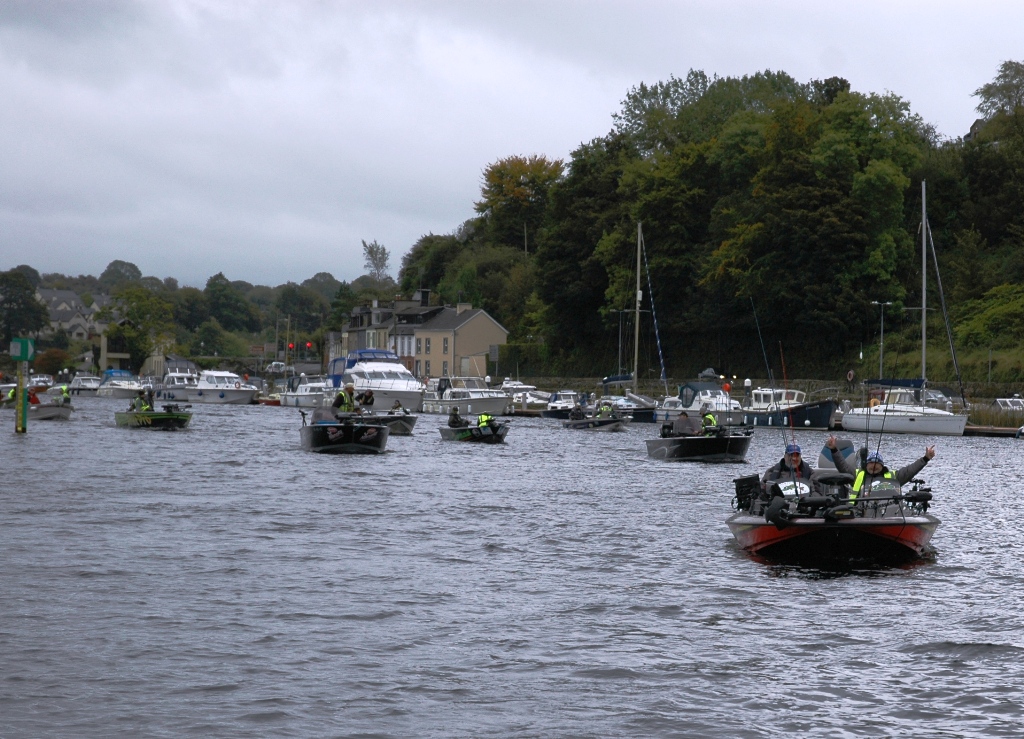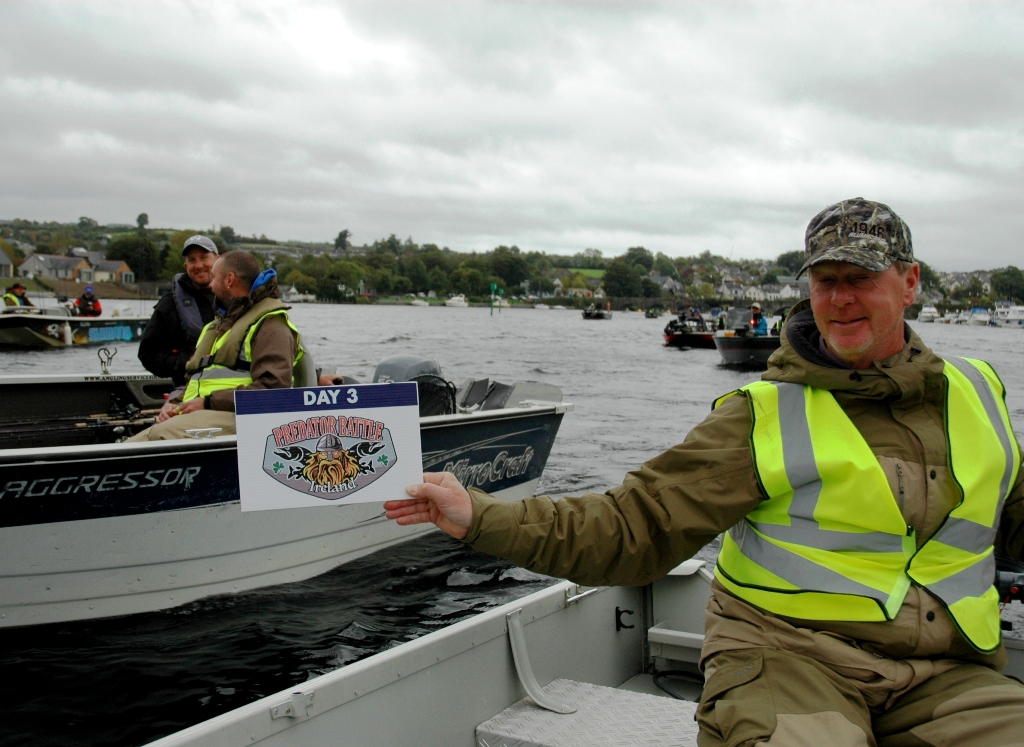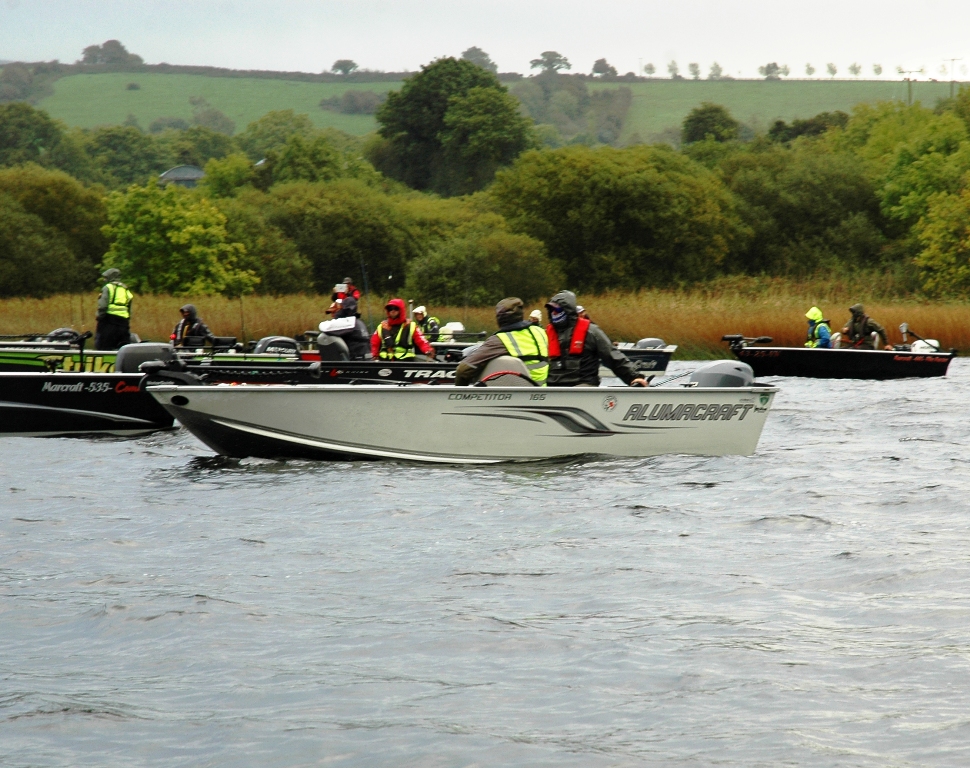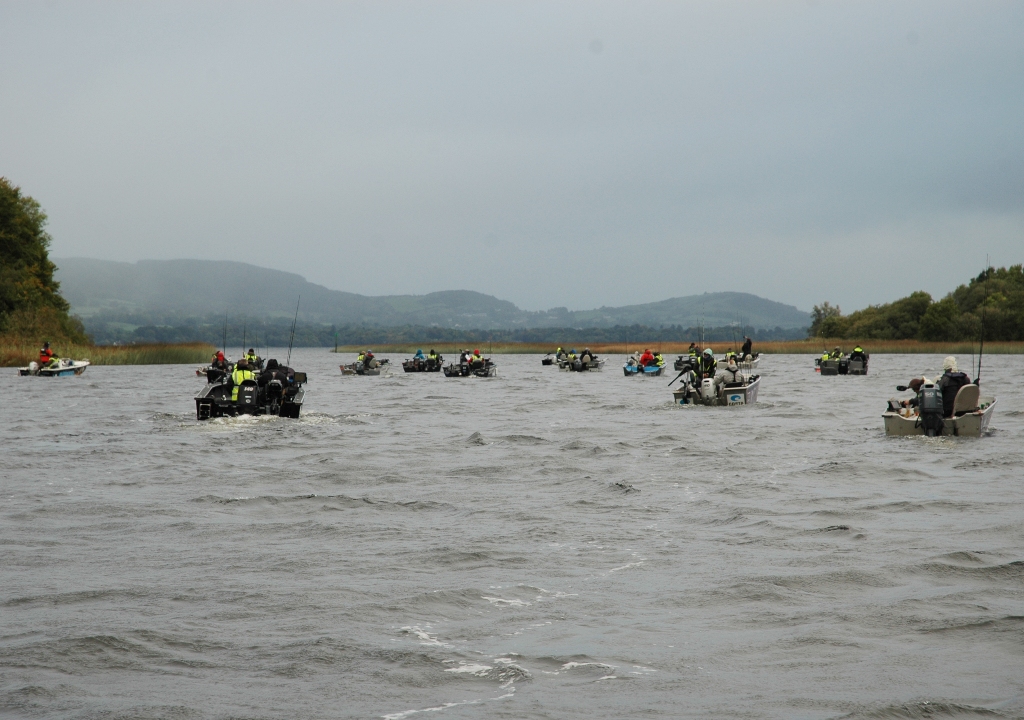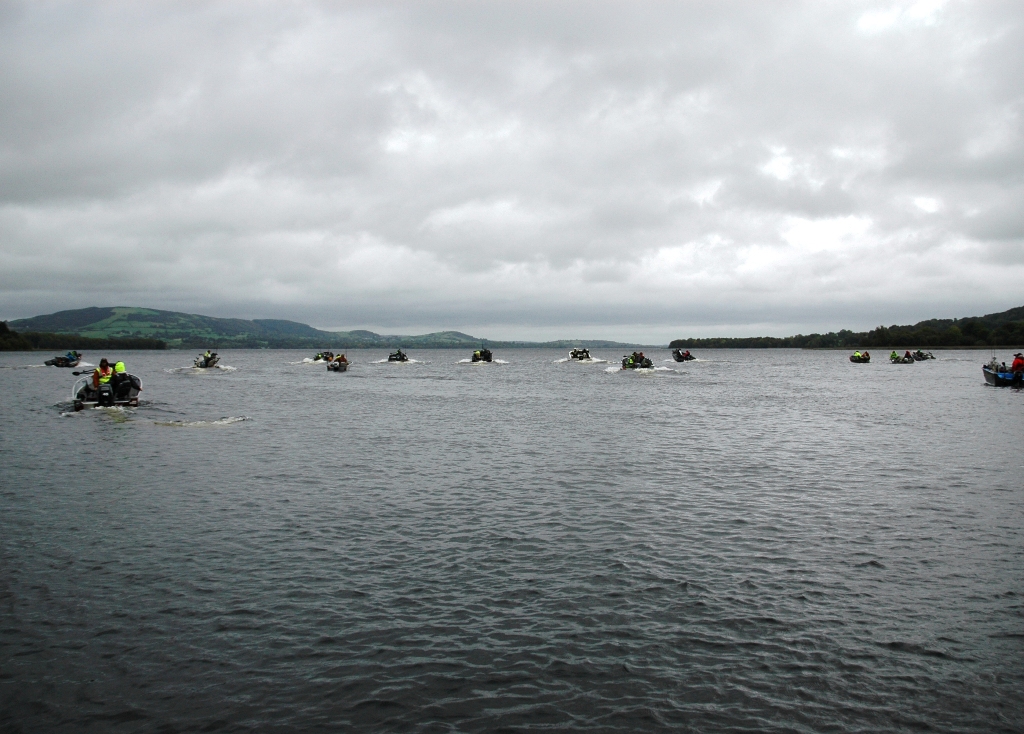 Hope to see many teams back for next year, I can tell you already…..8 New teams have entered already! They are on the waiting list till the end of December 2017.  Also a few teams who fished the competition before.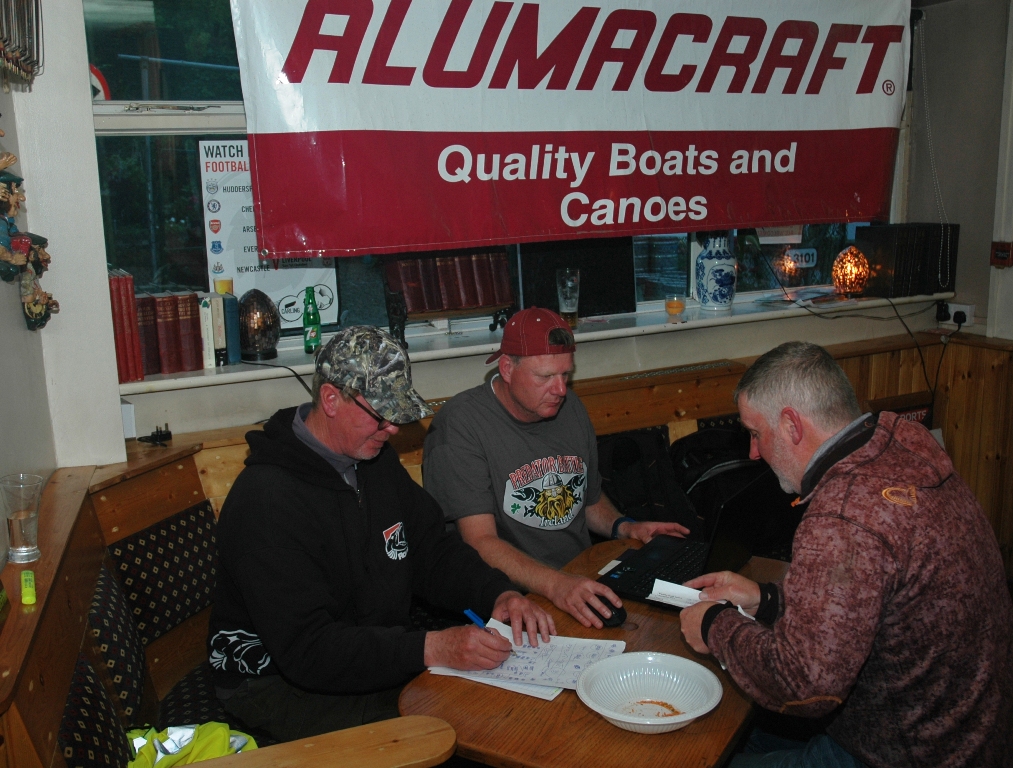 Rene my good friend and me will take care of you again next year, end keep an eye on you on the waters as well.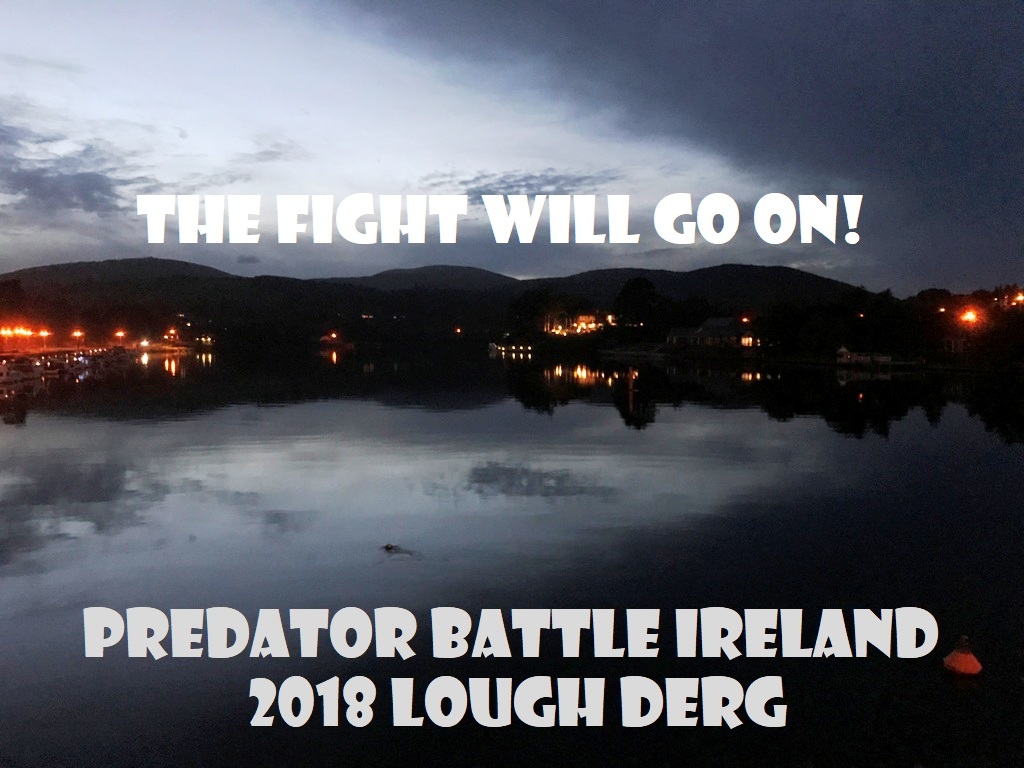 Maybe you like a pike fishing holiday on Lough Derg? I have great boats ready for you Alumacraft V16 the fastest rental boats on the lake!  www.fisherman.nl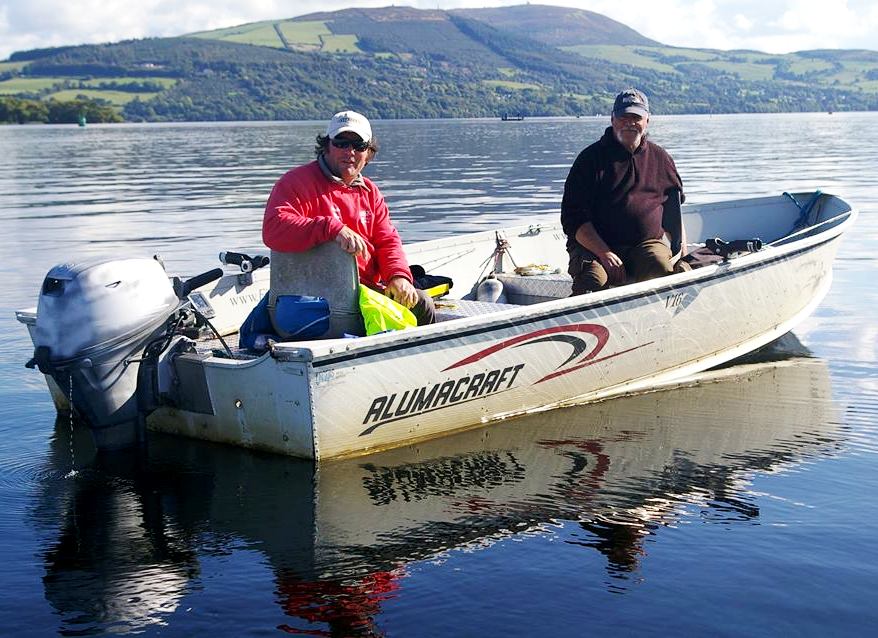 See you next year….be on time to enter the Predator Battle Ireland 2018.
Warmest regards from Ireland.
Herman Molenaar
www.fisherman.nl
www.predatorbattle.ie